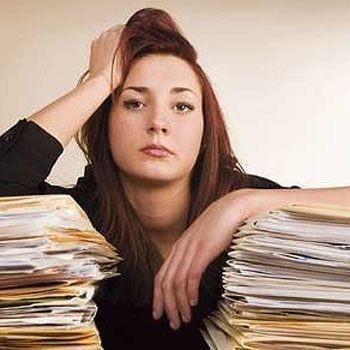 Image Courtesy: http://www.pinterest.com/pin/401735229232351501/
Whoever said motherhood is an easy job surely hasn't been a mother yet or they would just not say these two terms together. But, motherhood is definitely beautiful and gratifying. In fact, it is this very motherhood that keeps a lot of women sane and functioning well in their daily lives. However, no matter how good and stable a mother, wife, friend you are or are not, (most of us aren't that perfect) there will be days even the most composed moms will let all hell go loose. Such catastrophes (according to the male dictionary) called mood swings are only but natural. What is important however is to handle these situations with tact.
So here are those situations and days that always drive us up the wall and what we do to overcome them. Obviously this list is not all inclusive and there could be different triggers and responses. We would love to know more from you, but for now here's our list.
The Obvious Days of the Month
Feeling bloated, getting irked at the slightest provocation or crying puddles while watching a comedy? We understand, been there, done that (every single month). The fatigue, the headaches, the constant craving for something and having lots of fight due to the hormonal surges, the PMS week is sheer terror for us. You feel angry at the tiniest things and snap at people without due reason. While men have started to accept us during these days and we can attribute these outbursts to PMS, there are some ways we can make this time easier for us and also for those around us.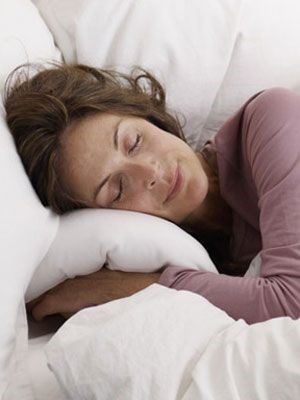 Image Courtesy: http://www.pinterest.com/pin/154037249729114092/
If there's something you need lots of during those 10-14 days before your periods, its sleep. With your anxiety antennae being proactive during this period, you will need the prescribed 8 hours of sleep and if possible more to keep your nerves calm and relaxed.
Also avoid taking up any new project during this time that will require a lot of your time and energy, simply because you will be drained out and anxious even more than usual then. Keep the important and stressful events post the periods.
Warn the kids to not dump all their homework on you or mess up the house and tell the hubby he needs to be a little more patient and responsible for activities, that you take care of otherwise.
There are particular foods that you should consume more during this period of the month. These have been classified as happy foods that help your body produce the hormone serotonin.
This hormone makes you feel more positive and relaxed. Treat yourself to lots of nuts, chicken and salmon during this period. Keep the puff and the drink at bay to prevent tempers flaring up and increased cramps.
The Days We Run into the Bitchy Ex-Girlfriend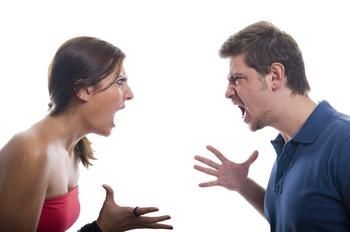 Image Courtesy: http://www.pinterest.com/pin/381750505885304048/
Your man is yours and that's it. While many women don't mind their husbands staying friends with their exes and meeting them once in a while, the scenario is completely different when this ex is mean and bitchy and tries to pull you down all the time. Surely you will be angry and annoyed for that whole day and probably the few nexts. But you know there are better ways to deal with it than annoyance.
Flash that disarming smile of yours when she is around and just hold your husband that tad bit closer. When you really don't want to listen to her going on and on, just think of that last vacation you took with the family, or the kids' recital at the school. Happy memories will just keep you smiling and pleased and you can afford to not pay much attention to all that she is saying.
Don't fret or stay upset over that snide comment she passed about your weight. Instead, schedule a date with your husband and dress up in that teasing black dress and sexy high heels that you know will just make you irresistible to him. Most importantly, don't pick a fight with your partner over his ex.
The Day the Boss Turns Nazi
This is what I call spill over. Your mood gets affected and you get all mad due to some nasty remark or instruction given by your boss who herself/himself is in a temper. The boss's bad mood spillover used to happen to me a lot and I used to end up taking out all my frustration on my poor kids and husband. I used to be unduly stressed and just wanted to get over those days somehow. That's when I found out that, that doing the following things actually works.
Having a good run is the best stress buster ever. If you are not in for a run, indulge in some other form of exercise that makes you sweat. Not only will your aggression and frustration be released, it will be great for your shape too. Exhausted, you will forget the events of the day and sleep like a baby.
Image courtesy: http://www.pinterest.com/pin/154037249728968329/
Watch a hilarious or super sentimental movie. Both have the capacity to take us to the two other extreme poles of anger and after a day full of complaints and instructions you need to cry your heart out or laugh out loud to forgive and more importantly forget.
The Kiddo's Results Day
This is one of those days that become such an ample source of stress and fear without any reason really. Not that I have ever been able to escape the result day mania either, but nonetheless I have figured out ways to calm my nerves even when I am dreading seeing my child's report card and listening to a bout of complaints from his teacher.
I start those days by cooking up something delicious that I know will take a lot of creativity and energy. Cooking with all those natural herbs and spices is almost meditative and has a therapeutic effect on me.
Getting a few compliments from the family members is such an ego booster and a lovely way to prepare yourself for the meeting ahead. Read up a few positive quotes and be engulfed in positivity to face the battleground called your kids' school.
The Day His Folks Say "Oh We Are Only Going to stay for three months"
Now this one is a real googly, especially if you don't get along with the in-laws. Knowing that you will have interference, differences in your own house cannot be a pleasing thought. However, remembering that it is temporary and they are the ones responsible for the love of your life can be some concession.
Realize the benefits of your situation. Let your in-laws help you. Now that there is some other adult in the house, maybe you can finally catch up with your friends you have not connected with in the longest time without worrying about your child's homework. Grandparents love helping out their grandkids, but as a mother you will need to relinquish some control.
On the other hand, one should always concentrate on the positives. Maybe living with your mother-in-law can actually break a few barriers and blocks between both of you and you both somehow grow fond of each other. Wouldn't it be fun to have a family member to go shopping with and know about your hubby's toddler tales?

Image Courtesy: http://www.pinterest.com/pin/401735229232447016/
To Conclude
When we are living in a situation where there are a hundred things vying for our attention and another hundred we should totally ignore but find it difficult to, there is bound to be chaos, drama, hormones playing havoc and disasters in the waiting. But as the moms on the go that we are, we need to find a method to the madness and ensure that anger, annoyance and irritability don't take over our precious days and we remain energetic and focused.
Author Bio:
Millie Rainer writes about a variety of things such as DIY, hospitality, fashion, and tech. She is looking to build up her authority as a blogger – so she is excited to explore new topics. Follow her on Twitter @MillieRainer.