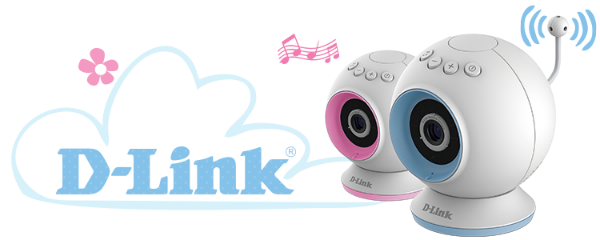 Baby monitors sure have come a long way over the years, especially since the '90s. I can still remember the old antiquated one we had when our kids were babies. It came as a 2-piece set, one that plugged into the wall in our baby's nursery, and the other we could use in any room (as long as we had access to another electrical outlet). Envision walkie talkies (without batteries)— nothing fancy!
Yep, both required electricity and had some long, annoying cords (a tripping hazard)! Plus, there were no fancy features such as an LCD screen, music, temperature alerts, or anything other than the ability to hear if our baby was alert and/or crying. Oh, and the static? Irritating!
Now if you were a nosy person you could listen in on your neighbors phone calls (should they be talking on their cordless phone) but to be honest, I could have done without that. There was nothing exciting about those things. We just used them out of convenience and so we could make sure our babies were safe and sound.
Fast forward to today and there are a multitude of baby monitors and baby cameras with tons of different features like the D-Link Wi-Fi Baby Camera (DSC-825L). So, with all of these choices, how do you select the right one? Well, let's check out the D-Link camera and see what you think!
IT'S A DAY / NIGHT HD CLOUD CAMERA!
This Wi-Fi camera is a versatile, wireless HD camera that transforms your smartphone or tablet into a mobile baby monitor. So cool! It can connect to your Wi-Fi network for access at home or anywhere your mobile device has an internet connection. It allows you to connect wirelessly to the camera when traveling or when you are on-the-go.
In addition, the DSC-825L can be used with a portable battery pack (not included) for use when electrical connection is not available— say during a storm or power outage.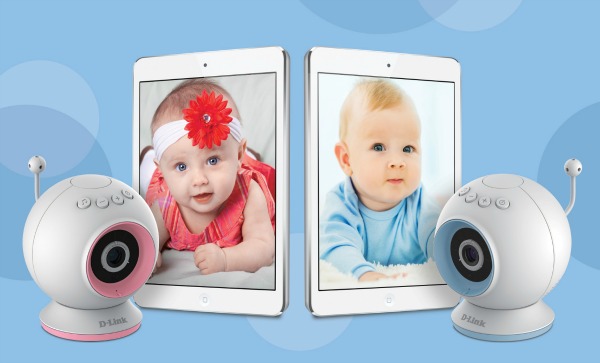 The DSC-825L comes with interchangeable accent color rings– pink for girls, blue for boys
So, what makes the D-Link Wi-Fi camera so special? Take a look at these features:
Equipped with motion and sound detection
Temperature monitoring
Night vision
Plays lullabies
Records snapshots
Never have I ever seen a more unique and versatile baby monitor… this thing is awesome! And guess what, not only can you hear your baby from another location, you can respond to him or her and calm them down— they can hear YOUR voice through the two-way audio.
I really love the night vision. The DSC-825L uses infrared LED's that turn on automatically when it's dark so you can still visually see your baby without using a nightlight or entering the room. What's more, the DSC-825L provides 720p HD video for crisp, rich detailing so you get a quality image for monitoring— not a shadowed blob that moves when baby is active.
Some other awesome features include the temperature monitoring. I never would have guessed a baby monitor could even do it but this one does— it alerts you when baby's room becomes too hot or too cold. AND, to help baby drift off into a sweet slumber, the DSC-825L also plays 5 pre-recorded lullabies. Ahh…
What really sets this monitor apart from it's competitors is that it comes with a MicroSD/ SDHC card slot that allows you to record and save snapshots and videos of your little one when triggered by noise or motion. This camera is pretty darned amazing, it does nearly everything you can think of aside from changing diapers and feeding baby (not that you would want it to). hahaa!
Connect with D-Link: Shop | Facebook | Twitter
Disclaimer:
These products were received from the Company for review purposes only. All thoughts and words in this post is my own and I was not paid to endorse it. I am only voicing my opinion about this product.