In my home, the internet is as important to our lives as air and water. We need all three in order to survive. Without the internet, I wouldn't have an at-home-business. Without my business, I wouldn't be able to pay the bills, put food on the table or… work from home. We live in the middle of nowhere. A cornfield, on thirty acres in the country. Getting internet out here has been a major challenge. After two long years, we were finally about to get high speed internet with a great company. Instead of you standard wired cable companies, we have windmill powered internet. It's fast, really fast, but it's also only as fast as our router will allow.
When we first moved here, we used a satellite service powered internet. They were so slow, I couldn't even load my cpanel, which for a website is like the back office of you business. It was awful. We tried changing routers but it didn't help.
Recently I was able to switch out our old and slow router to the new Nighthawk X6 Tri-Band WiFi Router AC3200. Yes, Nighhawk x6 is one of the best tri-band wifi routers. After we set it up, my hubby decided to try playing a video game. I seriously believed he cried a little. For the first time, he was able to be the "host" in the game because his router was so powerful.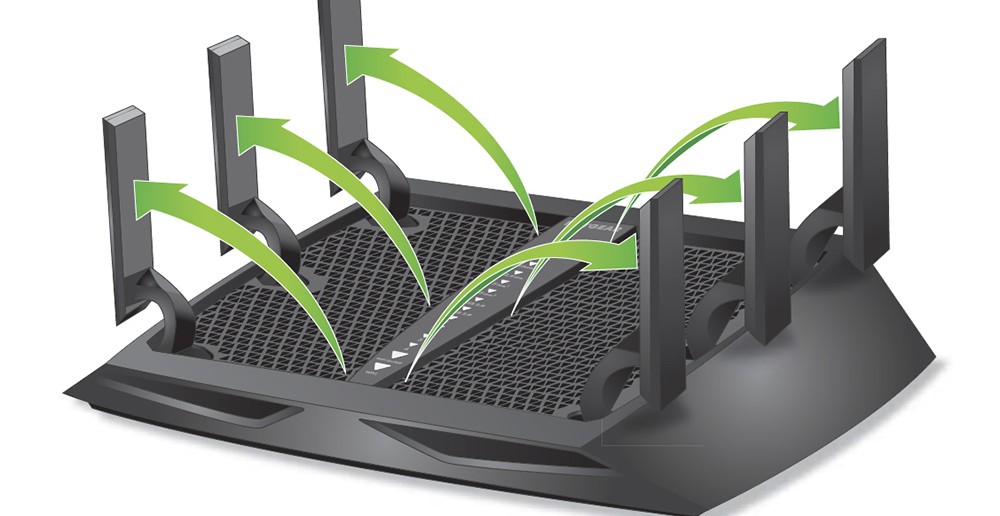 My kids are gamers too. They love to play video games live. But, they were not able to do so. We simply couldn't not find a good router or internet service provider out here that worked for us. And when we did finally find a great internet provider, we couldn't find a good router. Until the Nighthawk X6 Tri-Band WiFi Router AC3200
Check out the video on the Nighthawk X6 Tri-Band WiFi Router AC3200. You'll be impressed.

This portion of the review is written by my husband Mark
Where else can someone be a secret agent one day, a Navy Seal another, and a race car driver the next? That's right, on the internet playing games.Now, I'm not a big-time gamer, I'm just someone who likes to play a game now and then (according to my wife, it's all the time). Anyways, I like to relax in the evenings after a day at work and play games. And when I do play, I like to enjoy it by having a good connection. If you have ever played games on line with other individuals, you know what I mean. A bad connection is the worst thing that can happen. Also there are games where one of the players is the host. That person always has the best connection; no lag just real-time play.


Before I tried NetGear, I tried another brand (who's name will remain anonymous) because they boasted great gaming speeds, and let's face it, browsing speed is important but gaming speed is absolutely necessary!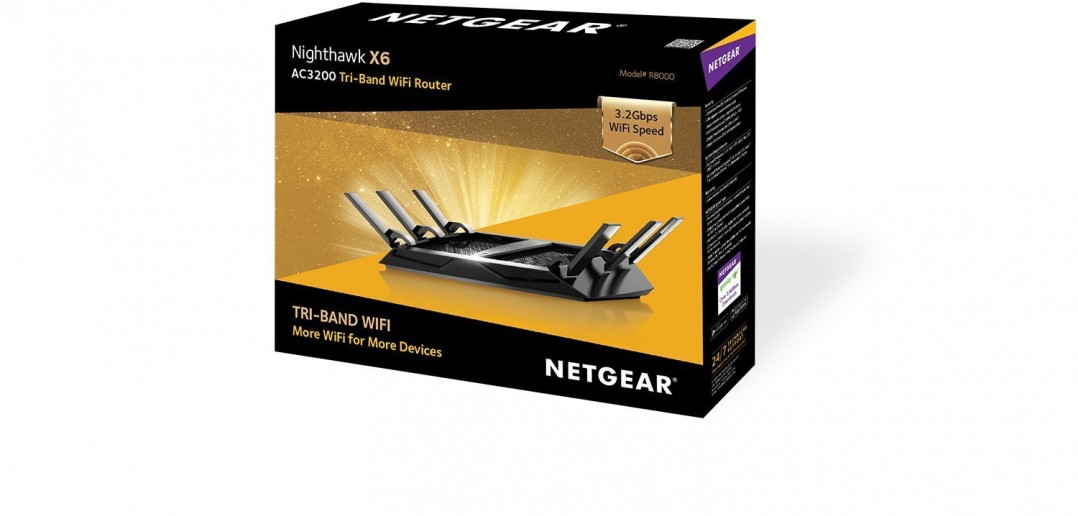 Now that I use NetGear, I am often the host where before, it only happened once in a great while.
Besides gaming, NetGear allows me to use the internet without a corded connection and it is much faster than any other brand I have tried. I doubt if I will ever use anything else. In fact when my friends ask me what type of router to get, Nighthawk X6 Tri-Band WiFi Router AC3200 and you will find your little slice of heaven.
If you're looking for the best router, look no more. The Nighthawk X6 Tri-Band WiFi Router AC3200 blows every other router out of the water.
Nighthawk X6 at a glance
3.2Gbps—The fastest combined WiFi speed for uninterrupted streaming
Tri-Band WiFi delivers more WiFi to more devices
Six high performance antennas and powerful amplifiers deliver maximum range throughout your home
1GHz dual core processor with three offload processors to boost performance
Smart Connect intelligently selects best WiFi for every device
Implicit & explicit beamforming+ focuses WiFi signals & delivers stronger connections for all your mobile devices
USB 3.0 port delivers high-speed storage access
Free ReadySHARE Vault app provides automatic backup for Windows PCs directly to connected USB storage devices
NETGEAR genie—Easy install and personal dashboard to monitor, control & repair your home network
Connect with Netgear: Facebook | Twitter | Shop
Disclaimer:
This product was received from the Company for review purposes only. All thoughts and words in this post is my own and I was not paid to endorse it. I am only voicing my opinion about this product.