Graphics or pictures are the very core of the digital world. Imagine a world without art? It would be nothing but a wall of text. A picture or a banner or a board is much better, as it piques the interest of the viewer.
Think about it, every website you see has some logo, branding or banners. Video games have cool advanced 3d graphics, art styles, and stunning animations. The apps you use on your mobile phone, the newspaper and magazine you read, everywhere you see, graphics plays a role in some way or the other.
Most of these are usually designed by professionals, and the quality, of course, is usually top-notch. Ever wondered which software the artists use for creating their masterpieces?
It certainly can't be free software or those which come built in Windows, right? Well, you are not wrong, but the real question is, which software should you use for your graphics and drawings requirements?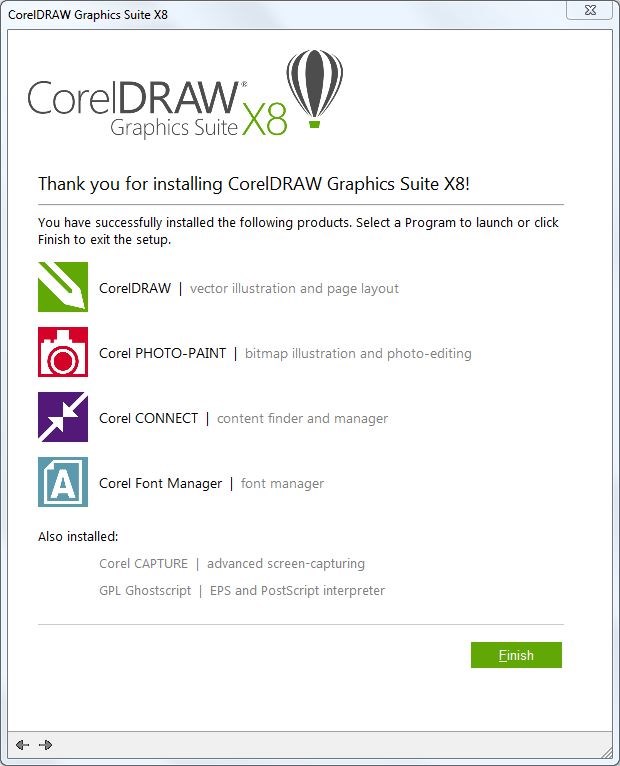 We are here to help you with that very question, and the answer is CorelDRAW. It needs no introduction, but let's analyze the program's features to see why it is of top quality.
The user interface of CorelDRAW is similar to its predecessors and consists of a large blank space, which is your canvas, aka the place where you will be drawing, painting and editing your pictures.
The interface of CorelDRAW is very professional looking and comprises of several toolbars. The workspace is customizable and even has an X6 Inspired, Adobe Illustrator style, and much more. We will be using the default one in this review.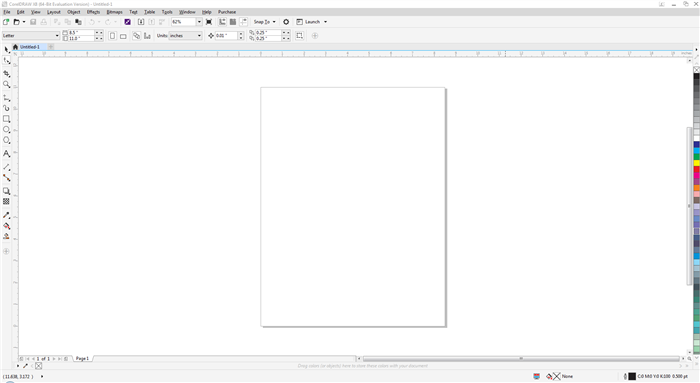 There is a menu bar at the very top of the UI, using which you can access your basic file operations, editing options. In addition to this, you can change the view of the interface, and the layout as well.
CorelDRAW isn't your regular graphics program, it can also be used for inputting text, diagrams, etc. And for this, you can use the Objects menu, which is capable of inserting QR codes, Barcodes, Shapes, etc.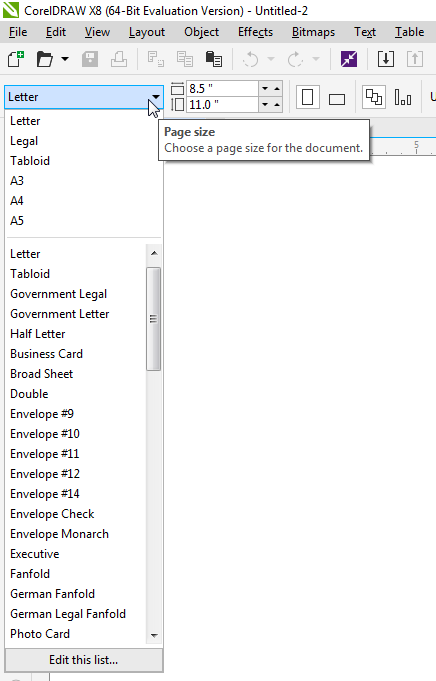 The Effects menu is quite useful for improving the picture's looks like adjusting the color balance,saturation, gamma, brightness, contrast etc, and also to add special effects such as artistic media, blend, contour, envelope, extrude, level, lens and more. You will find more advanced effects in the Bitmap menu, which houses options like 3D Effects, Brush Strokes, Noise reduction, image sharpening to name a few.
As we mentioned earlier, CorelDRAW has Word Processing capabilities as well, and the Text menu gives you dozens of formatting options including font styling, adding tabs, columns, bullets, special characters, and more. CorelDRAW also comes with a thesaurus, a spell check and a grammar checker powered by Corel's Grammarly. It also has a really cool Font identifier, which is web based and can use OCR tech to identify which font a selected text or image uses.
You can also add tables to CorelDRAW documents easily and customize them to your needs. Want to use macros in your documents? CorelDRAW can do that as well, and it even supports Microsoft PowerPoint PPT files, making it a really useful option.
Now, just below the menubar, are some icons, which act as shortcuts for some editing options. There is a layout editor present here as well, which you can use for adjusting the page size, add borders and more.
There is a horizontal ruler at the top of the workspace area, and a vertical ruler to the left edge.
On the far left edge of the GUI, is a sidebar which has a lot of tools. These are advanced image editing tools and selecting tools, and let you draw with free-hand, shape insert (rectangle, ellipse, and polygon), delete parts of an image, cut it or crop it, etc. You can also add text, lines, special effects like drop shadow for objects, zoom in/out of the picture and more. The eye dropper tool is always handy for picking colors which you want to reuse, aka uniformity.
You can also pick colors from the palette on the far right edge of the UI. Now these are the tools built into CorelDRAW, but it comes with four other standalone programs, each of which are quite feature rich.
This includes Corel PHOTO-PAlNT, Corel CONNECT, Corel CAPTURE and Corel Font Manager. Here's what these programs do.
Corel PHOTO-PAlNT is an advanced image editor, which can edit RAW images (photos from DSLR cameras, modern smartphones), supports photo enhancement, photo retouching, lets you create advanced bitmaps, digital painting, etc.
Corel CONNECT is a media browser of sorts and lets you view pictures in full-screen. Its primary function is that it connects or syncs with CorelDRAW and Corel PHOTO-PAINT, to help you find files easily.
Corel CAPTURE is a screen capturing tool, which lets you save your computer's on-screen content. To call it a screenshot tool is an understatement, because, in addition to capturing images, it can also record videos. This works in all applications and allows you to capture full screen, menus, windows, or parts of the screen.
Corel Font Manager is a program which lets you view, organize and manage your fonts with ease. You can use these fonts in Corel without even installing them on your computer. There are loads of font styles which cater to a wide variety of uses from publications to graphics or web designing. It has 1,000 Open Type Fonts to choose from, which should be more than sufficient for any user.
CorelDRAW also comes with an incredible 10,000 royalty-free clipart which can be useful for advertisement, presentations,projects, etc, and 2,000 high-resolution digital images. Additionally, you also get access to 350 templates, 1,000 fills, frames, patterns for free.
There is another feature in CorelDRAW, called the Duplexing Wizard, and as the name obviously suggests, it is a printer related one. This is a double-sided printing option, which lets you print content on both sides of a sheet of paper, with the correct orientation. It helps you avoid upside down prints on a side of the paper.
CorelDRAW supports multi-monitor environments (we tested it with a 1080p Full HD monitor and a Laptop), and Ultra QHD 4K displays. It even works with devices with touchscreen tablets like the Microsoft and Wacom tablet, and stylus pen devices. The important thing to note here is that it works in real-time.
There were no hiccups, performance-wise or feature wise, when we tested the software, and we found everything quite easy to use. In case you are new to CorelDRAW, you will be happy to know that it has a nifty tutorial built-in, which can be accessed from the home button in the UI. This will bring the welcome screen with quite a bit of help documentation, in the form of a starter guide.
CorelDRAW works on all modern versions of Microsoft Windows including Windows 7, 8, 8.1 and 10. It supports AI (Adobe Illustrator), CLK, CDR, CDT, CGM, CMX, CSL, DES. DWG and DXF (AutoCAD), EMG, FMV, GEM, PAT, PDF, PCT, PLT, PPT (Microsoft PowerPoint), SVG, SVGZ, WMF, WPG file formats.
If you are a graphics designer or an artist, CorelDRAW is without a doubt a great software which can make your work easier, and efficient.
To get the latest CorelDRAW Coupon Code and other Corel Deals you can head over here: