Did you catch that announcement from the CDC last month? They've set a new standard, a goal really, for how fresh our indoor air should be; saying we need at least five full air changes per hour to help reduce the spread of airborne diseases​​. That's a whole new level of fresh air!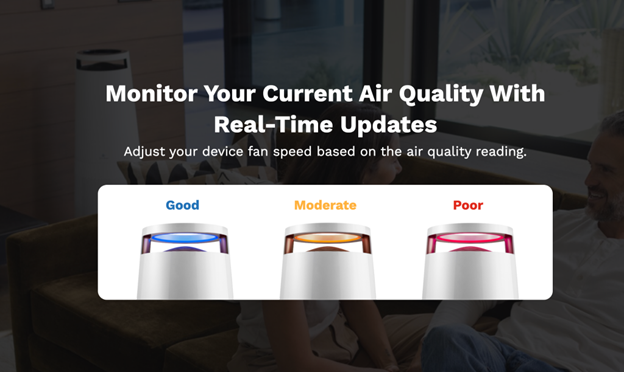 You've probably heard us talk about indoor air quality before. It's been on our minds a lot, especially with everything that's been happening recently. The pandemic, the wildfires – they've really underscored just how important the air we breathe inside our homes and workplaces really is.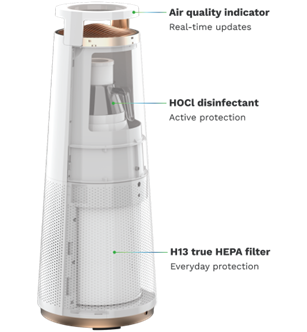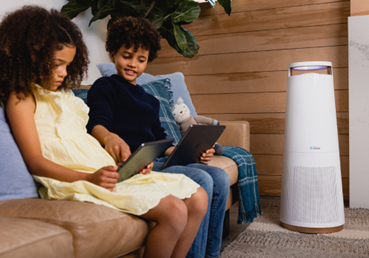 Now, you know us, we like to find solutions. And that's where these air purifiers from DH Lifelabs come in. They use this stuff called HOCl and Plasma technology – it's been around for ages, keeping places like hospitals and airports clean. And these purifiers, they can wipe out 99.9% of airborne viruses and bacteria. That includes the pesky SARS-CoV-2 virus, you know, the one causing all the COVID-19 trouble.
The folks at DH Lifelabs have a model called Aaira + HEPA that's pretty neat. It combines purification and filtration, doing exactly what the CDC is recommending. It's perfect for places that need that extra bit of caution, like schools and medical offices. But really, it's good for any of us wanting to keep our indoor air clean.
And let's not forget about those wildfires. They can fill our homes with smoke and particles that aren't great to breathe in. Having a good air purifier can help filter out those nasties, making our homes a safe haven even when the air outside isn't so fresh.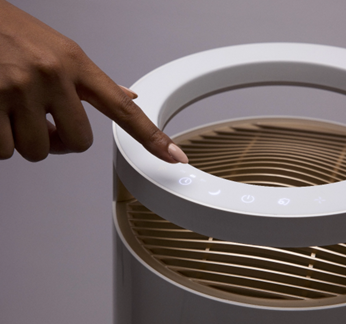 Plus, these purifiers don't just clean the air, they make it smell good too. No synthetic fragrances – just a clean, fresh scent. It's like bringing a little bit of the great outdoors inside.
So, as we keep navigating these unpredictable times, it seems like a smart move to think about our indoor air quality. It's about keeping our spaces healthy and comfortable, and looking out for each other. And with the help of technology from companies like DH Lifelabs, we can do just that.