I am a huge DIY nerd. I get crafty as often as possible, and I swear that every single moment of my kids' lives are documented in scrapbooks. I am pretty sure I have a dozen scrapbooks per kid in multiple states of completion. I may have a problem. I may need to find a support group for this. Ahem. Moving on. With all of the stuff I buy for my crafting, very few have been as amazingly versatile as the Epson XP-15000 printer I received recently.
Epson XP-15000 Details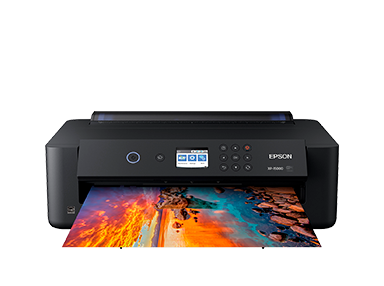 Ok, this isn't just any old printer. It prints professional quality prints. But GUYS, get this!! I've had other "photo printers" before, and you only have a few options. This one lets you choose the type of paper you're printing on AND what size your're printing! The previous photo printer I had only printed one size of photo paper. Sure, you could print a SMALLER photo, but then that required using an entire 4×6 sheet of expensive photo paper and then cutting the photo out of it. Which is fine. All part of scrapbooking, I guess. But with the Epson XP-15000 printer, you can customize the size and the paper you use. You can EVEN PRINT ON SCRAPBOOK PAPER! How HUGE is that?!?
Even cooler is that with this printer, you can actually print borderless photos. Your pictures can be sized so they are edge-to-edge. No more trimming with razor-like precision. No more wasted paper or reprints if you make a mistake. It's an absolute time-saver and makes the whole process so much easier!
I know these days a lot of people are going the digital route with photo storage. People don't generally get photos printed out the way they did when I was younger. Still, I love having the physical print in my hands that can be famed or shared or kept in my wallet to show the random strangers in the grocery store. Don't judge. I'm proud of my kids. And my dog. I happen to show them off every chance I get. I'm totally that mom. The Epson XP-15000 printer allows me to print off my favorite photos and share them with friends and family.
I love using the portrait mode on my iPhone X, and get some amazing shots with it. The Epson XP-15000 makes it SOOOOO easy to print them off. It is wireless and can connect easily to just about any device. For me, I can snap, send, and print all with a few easy swipes on my phone. My scrapbooking stockpile is about to get SO HUGE!