When it comes to cookies, I'll have to say they are one of my favorite treats! I feel like the cookie monster eating cookies every chance I get….*smiling*! I can indulge on a few good cookie any day of the week so when I found out about the Good Natured Gourmet Company they peaked my interest. You see they carry a variety of cookies made specifically for nursing Moms and I'm sure this brand will make any mom happy.
First let me tell you about this wonderful company and how it started: Good Natured Gourmet was founded by a Registered Nurse and Baker in 2012, they saw firsthand the wonderful and powerful effects of natural ingredients and vitamins. Many of their recipes were inspired by many years taking care of pregnant and breastfeeding women, children and adults. The company dessert mixes are made with natural ingredients and vitamins to make them delicious and effective at the same time. At Good Natured Gourmet, our goal is to make truly unique and delicious desserts. You can learn more here.
These great Chubby Babies Lactation Cookie Mixes contain ingredients that are made to assist in helping Mom's produce more milk so that your little precious little one will become healthier.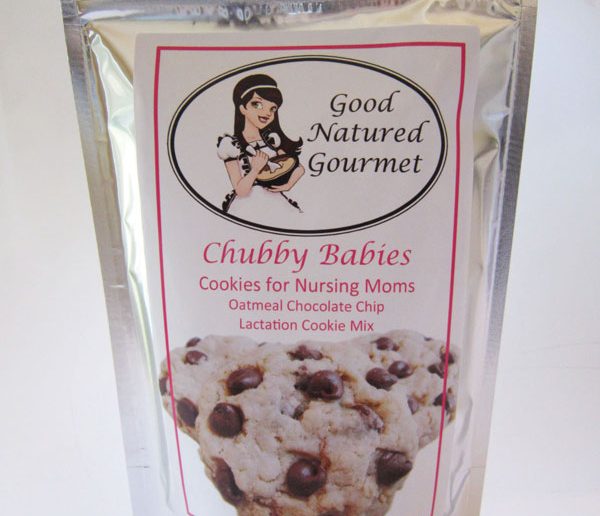 The ingredients include barley flour, brewer's yeast, flax seed, whole grain rolled oats and calcium. Just one cookie gives you 25% of your calcium for the day which will be very beneficial to the body. If you're not familiar with barley, flax seed, brewer's yeast, calcium and whole grain oats let me inform you about each one: Barley is used in a number of breast milk increasing drinks. Brewer's yeast stimulates and increases breast milk production and is a source of B-vitamins and amino acids. Flax seed is rich in omega-3 fatty acids, which help nursing baby's brain development. Whole grain oats are a wonderful source of iron, fiber, vitamins and minerals needed by nursing moms. Calcium is vital for breast milk production. It promotes bone health in babies and ensures that a nursing mother's calcium levels do not become depleted.
Each mix makes 24 cookies, and I'm sure they'll have your mouth watering waiting to indulge in a few the moment they are done. The cookie mixes come in a variety of mixes like: Chubby Babies Oatmeal Chocolate Chip Lactation Cookie Mix, Chubby Babies Peanut Butter Oatmeal Lactation Cookie Mix, First Kisses Double Chocolate Mint Romantic Cookie Mix a few others from their –Live Collection & Love Collection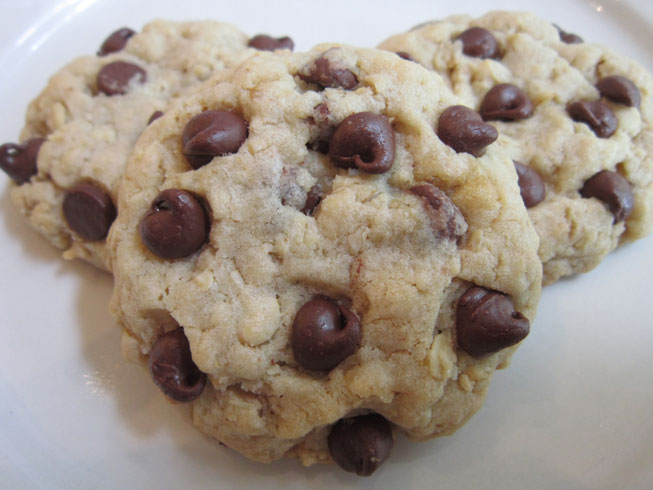 Each mix package will inform you what is needed to making your delicious cookie, some may need just to add a 1/2 cup butter and 1 large egg, while others may just need to add 1/2 cup shortening, 1 tbsp water and 1 large egg.
Even though Good Nature Gourmet Cookies are not a like any other regular snack treat I think many moms will still enjoy them even more due to their special ingredients, plus if you're a mom who have lactose intolerant issues I think these cookies will help you to get more of your daily calcium needed especially while nursing. Do you know that two cookies a day will provide you with 50% of your total calcium?
I don't know about you but my daughter in-law has been having issues with producing milk and I'm going to order a few cookie mixes in hopes that they will address her breastfeeding concern.
The Good Natured Gourmet Lactation Cookie Mixes are available for purchase via their website for $9.99 & $11.99 a mix and they also have a Brownie Mix too!
You can keep up with Good Natured Gourmet via Facebook| Twitter |ShopGood Natured Gourmet