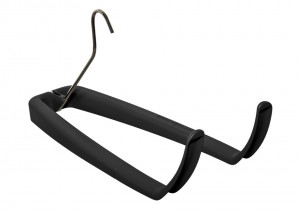 I live in a shoe box, no pun intended. My tiny apartment leaves me constantly looking for better storage solutions, and better ways to organize my space. The tiniest bit of clutter makes my house very hard to live in, as it takes over.
The problem is, I love boots. I have a few pairs, and don't want to give up on any. I wear them all winter long, and I wouldn't want to change that. During the year, I store my shoes in an over the door shoe holder. That works fine for my shoes. But my boots don't quite fit in.
When I saw the boot butler, I knew it was the solution I was looking for. It is designed specifically for small spaces and for boots, making it the perfect fix for my problem. It is versatile, allowing me to reorganize when the need arises, which it does often. You can use one, or many, and have many options for use.
Boot Butler was designed by Andy Elstein, an expert in the closet industry, to meet a need. It is inspired by boot clip hangers. The problem with those, is that they can damage boots. They are also not space efficient at all.
"Over the next two years I became what can only be described as obsessed with overcoming these problems, and developing the most efficient, user friendly and versatile boot storage system available. To achieve this goal I appropriated most of my wife's boot collection, dedicated a room of our house to the development of prototypes, and commited every waking moment that was previously free time became boot storage system and eventually Boot Butler time. Through the feedback of friends, clients, colleagues, people in the closet storage accessory industry, and anyone I ran into who happened to be wearing boots I was able to refine my design.

At last, the solution I sought has taken full form in The Boot Butler, a much needed boot storage solution like no other. I hope you find Boot Butler to be the answer that you've been searching for as well."
The Boot Butler is definitely the necessary solution. It saves space and can be re-adjusted to fit into various closets.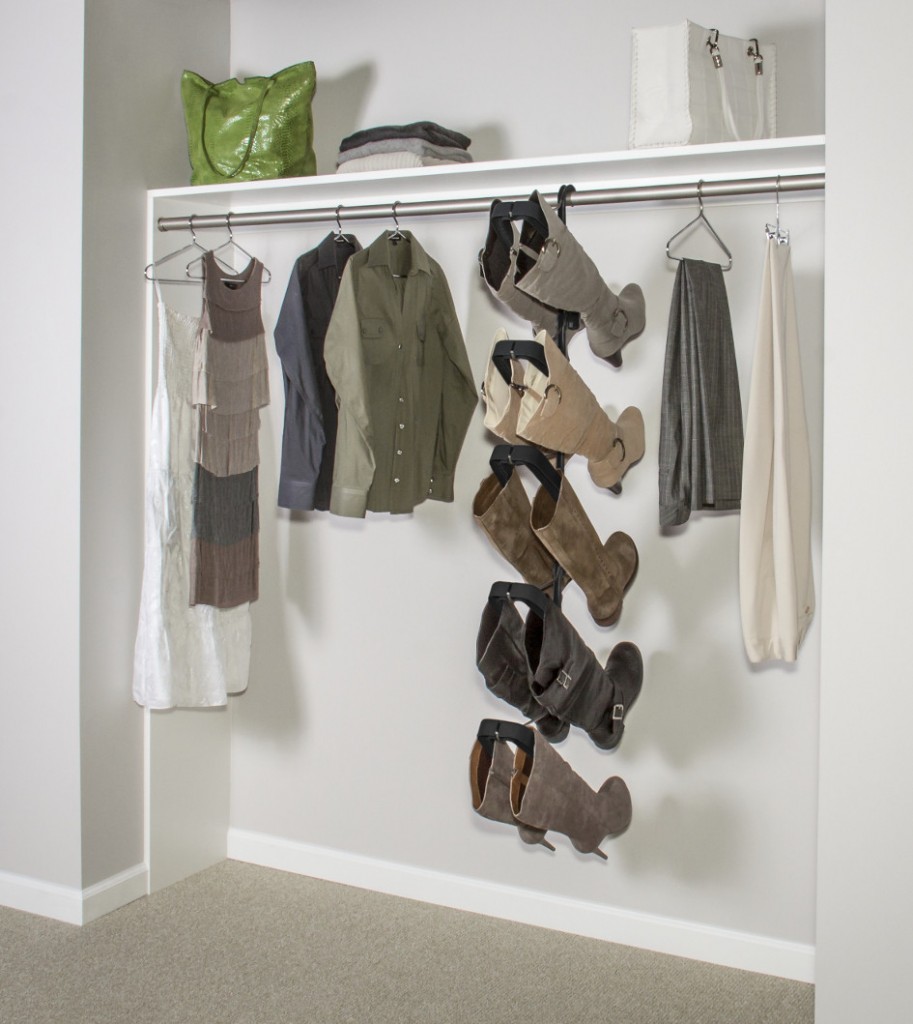 Features of the Boot Butler:
Supports the shape of your boots
Comes in a 5 pair rack or a 3 pair rack
Takes up seven inches of the existing closet rod
Tool free assembly takes minutes
Hang boots forward or backward
Versatile – use more or less, start another row if needed, put them side by side if you have more space
All hardware included
I simply can't believe this amazing product hasn't been invented sooner. It is pure genius – I'm in love with it, and don't know how I managed without it. It is an essential for anyone who wears boots and and is fed up with the heap of torn shoeboxes on the closet floor.
Connect with Boot Butler:
Disclaimer:
This product was received from the Company for review purposes only. All thoughts and words in this post is my own and I was not paid to endorse it. I am only voicing my opinion about this product.