There are many factors to getting a good night's sleep. You generally need darkness, a comfortable bed, comfortable clothes, a reasonably quiet atmosphere, and a good pillow. A good pillow can go a long way. My son has what I call his pancake pillows because they're so thin. I don't understand it, but he loves them. For the rest of us, we need a better pillow. The traditional batting inside of plain cotton just isn't working anymore. Enter the Carbon Series cooling series memory foam pillow from XOComfort.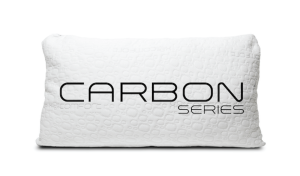 It's all science really. Most memory foam pillows are natural heat traps. They usually feel cold to the touch initially but then lose that coolness pretty quickly. This doesn't happen with XOComfort's memory foam because it's designed to draw heat away from the body. So although the pillow won't feel cold to the touch, it will keep you cooler longer. That's important if you're the kind of person who sweats a lot while you sleep. It's also great to use with children who are running fevers. Instead of all of their body heat becoming trapped in the pillow they're laying on, the XOComfort cooling technology will slowly guide that heat away from them so they can get well faster.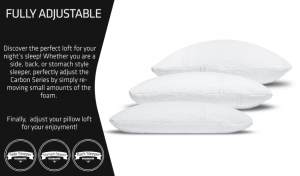 Take your XOComfort pillow with you wherever you go. Like to go camping during the hot summers? Your XOComfort pillow can make that more comfortable. Tired of using the same old hotel pillows that have been used a thousand times by strangers? Even if they're clean, they won't keep you cool like this pillow does. Need more convincing? The XOComfort pillow has a machine washable cover, is resistant to dust mites, meets CertiPUR-US® standards AND they offer a 5-year warranty on your pillow.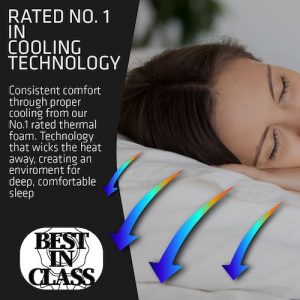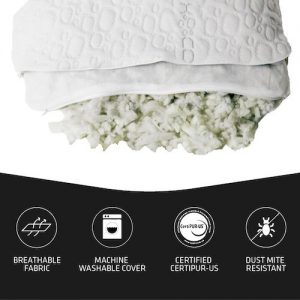 If getting a good night's sleep every night is important to you, then you really can't afford NOT to buy this pillow. Commit to better sleep and order yours today at XOComfort.
XOComfort is offering one lucky Mom Blog Society reader a chance to win a set of pillows. Simply enter via the Rafflecopter below. Must be at least 18 or older, and live in the United States. Ends March 30, 2019 GOOD LUCK!