Kitchen safety refers to the correct use of kitchen tools. Sometimes, this is easy and sometimes it is not. However one wishes to define safety in the kitchen, though, it is certainly important.
Cooking may be a simple process, but it also exposes you to knives, fires and sometimes even chemicals, all of which can potentially harm you if you're not careful.
This is why when people learn to cook, they are also taught how to use their cooking tools the right way (because the wrong way can lead to injuries).
So if you're concerned about kitchen safety then you should take the time to learn how to use your kitchen tools properly, and here are 10 things we learned about health & safety in the kitchen.
1. Learn How to Use Knives Correctly
Knives are among the most common tools in the kitchen. They also happen to be among the most dangerous, which is why you should learn how to use them properly. Here are a few kitchen knife safety tips:
– Never cut towards your body.
– Keep your knives clean, so as to prevent slippery handles
– When washing your knives, don't put them in the sink with soapy water, where you can't see them
– Always lay your knives flat when you don't need to use them.
– Use a knife that is appropriate for whatever it is you're cutting
– If your knife has safety features, use them.
2. Store Your the Cooking Supplies Properly
Cooking supplies can refer to a wide variety of items, from simple condiments to potentially dangerous cleaning solutions.
So whether it's knives in the knife rack or cleaning agents in one of the cabinets, proper storage can help prevent problems as well as accidents.
A well-organized kitchen may not seem particularly important, but you need to remember that most kitchen tools are either flammable, poisonous, sharp or electrical. So storing them properly can help prevent food poisoning, fires, injuries and electrical shocks.
If you are having a hard time storing the items around your kitchen then here are a few tips to help you along:
– Store your electrical items as far away from the sink and the floor as possible.
– Flammable materials should be kept away from the cooking appliances
– Knives and other sharp items should be kept in knife racks and other similar devices
– Poisonous substances, such as rat killers, should be stored outside the kitchen
– If you have a child, make sure that they won't be able to reach your cooking tools
3. Learn to Deal With Fires
Many cooking tools can potentially cause fires. Ovens, stoves and even microwaves can cause fires. This is also true for gas lines and other related equipment, which is why it's important to take certain safety precautions against accidental fires.
The first step is education. If you know how to deal with a kitchen fire then you will be in a much better position to deal with the problem if or when they occur in your home.
Fire safety not only allows people to effectively deal with kitchen fires, it also allows them to reduce damages to their property or prevent the fire from getting worse.
Additionally, fire safety can also help you make your kitchen fire proof, so it's not just about learning how to stop kitchen fires.
Even some basic knowledge of fire safety practices can help you avoid common kitchen accidents, including those that don't even involve fire.
4. Choose Safe Cooking Tools
Sometimes, it's not enough to know how to safely use cooking tools. Sometimes, it also helps if you have tools that have certain safety features. Take for example kitchen shears.
These tools are quite common, but because of they're designed for cutting, they often come certain safety features to better protect the people who use them. A couple good examples include blunted tips and ergonomic handles, both of which are designed to prevent accidents.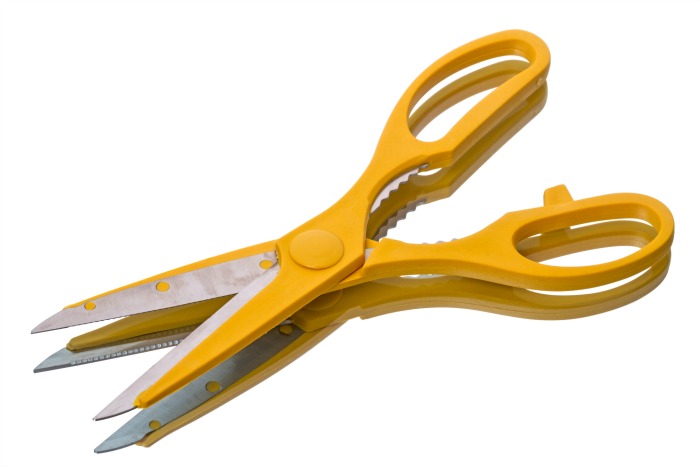 If you are looking for the safest kitchen shears 2017 has to offer then you have a few options. The most obvious one is to consult Amazon and eBay. These sites can tell you which shears have safety features and which ones don't.
If you don't like Amazon and eBay then you can always consult the sites of major kitchenware brands. They can usually give you a good idea of which of their products have safety features.
Finally, you can always look at websites which are dedicated to reviewing kitchen shears as well as other types of kitchenware.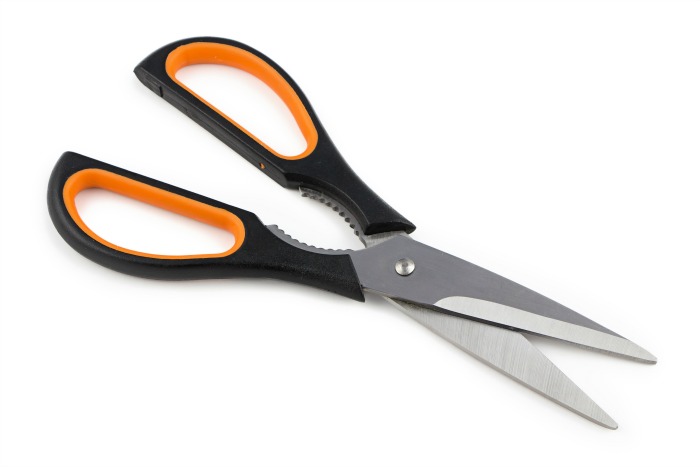 These sites usually offer information and reviews that you may find useful. So if you prefer this option then click here to find out more about kitchen shears.
In addition to being safer compared than the average kitchen tools, it's also worth mentioning that cooking tools with safety features are more easily used people who don't have a lot of experience cooking.
So if you are a beginner when it comes to cooking then having kitchen equipment with safety features can help you develop your cooking skills.
5. Learn to Use Your Kitchen Tools Properly
We've talked about using knives correctly, but the same rule also applies to all kinds of cooking equipment. Whether it's your juicer or your grill, you will need to consult whatever manual it comes with in order to use it properly.
Make sure you use a sharpening stone for shears to keep them in the best shape possible.
Needless to say, knowing how to use kitchen equipment correctly can prevent all kinds of accidents. Moreover, such knowledge can also make your more efficient, and help prevent potential problems whenever you're cooking.
Fortunately, most kitchen products these days come with their own manuals, so there's no need to second guess how they work. Just read the manual and then apply them consistently.
If this isn't enough for you then you can always consult kitchen guide for more information.
6. Use the Right Cleaning Agent for the Right Item
Different kitchen equipment requires different cleaning agents, so be sure to use the right ones for the right kitchen tool. For example, you should only clean your stainless steel knives with warm water and soap.
7. Try to Clean Your Kitchen Tools Consistently
You don't need to clean your kitchen tools very often, but you do need to be consistent about it. Consistent cleaning will allow you to prevent health hazards in your kitchen without putting in too much effort into the process.
8. Look for Cleaning Equipment That You Like
Try to find a cleaning tool that you can like to use. The easier you can use a particular cleaning item, the faster you will be able to clean your kitchen tools.
Fortunately, there are all kinds of cleaning tools in the market, and they all have different features, so be sure to pick one that you like.
9. Identify Early Signs of Rust
Many kitchen items are made to be rust-resistant, but this isn't always the case. Rust can be a major problem because it tends to spread fast, can be a threat to certain items, like knives.
10. Try to Make Everything As Neat As Possible
A neat kitchen is not only clean, it is also safe. So try to keep everything as neat and organized as possible.
Also, if you have limited space in your kitchen then try to make a list of items that you can store elsewhere, such as cleaning equipment for example, and start moving them out.
This way, you will have a much easier time organizing your kitchen tools and equipment despite the limited space.
About the Author Lita Watson:
Hi there! I'm Lita, the voice of QuickEasyCook.com and I'm absolutely in love with cooking blogs. I'm a beginner in cooking and I try my best to make it quick and easy. Even though, it's not always quick and easy to keep up with fancy dinners… so I keep learning and blogging about quick and easy ways to create delicious and yummy foods for my two kids and a wonderful husband.