Disclosure: I received a set of these sheets in order to facilitate my review. All opinions are my own.
Bedtime is one of my most favorite times the older I get. Not too long ago we finally got a new bed, which I thought why not go for a King if we are getting brand new. What I didn't think about was needing all new bedding. I am not one to spend a bundle on my sheets, but I also wanted to be comfortable. Why have a brand new bed, and not have nice linens to go with it? I am sure you understand.
This holiday season why not treat yourself and your loved ones to new sheets? Being comfortable when you go to bed is very important for a good nights sleep. I didn't realize when I was offered to try out Therapedic's 450-Thread Count Sheet Set that I would feel like I was one of the royal courts. These sheets are exactly that. Even my husband said after sleeping on them the first night that he felt like he slept in a high-end hotel. He didn't even have to leave home! Now mind you not a hotel that has scratchy, starched sheets, but ones that you felt like you were sleeping on something made of quality.
About Therapedic's 450-Thread Count Sheets
First, off they almost have a satiny feel. I couldn't figure out why until I read the packaging that they were 100% cotton sateen sheet set. I joked with my husband that I kinda felt like I could glide around on my side of the bed.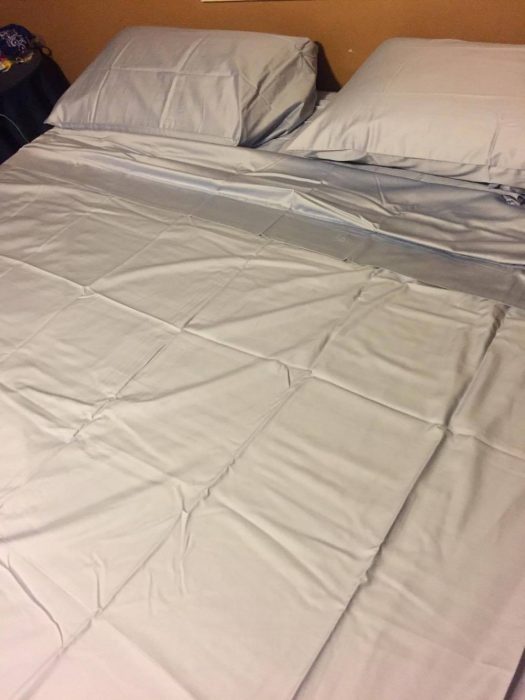 112″ W x 102″ L flat sheet
78″ W x 80″ L fitted sheet
Two 20″ W x 40″ L king pillowcases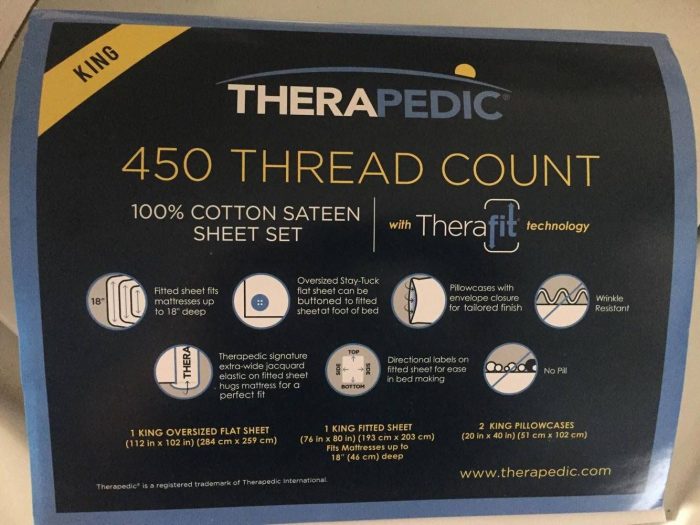 What I love about these sheets
The TheraFit® Technology features an extra wide elastic to ensure each fitted sheet hugs mattresses up to 18″ deep. No more corners slipping off the bed! I don't have to worry about rolling over and finding myself on the mattress itself. (I always hated that with our old sheets).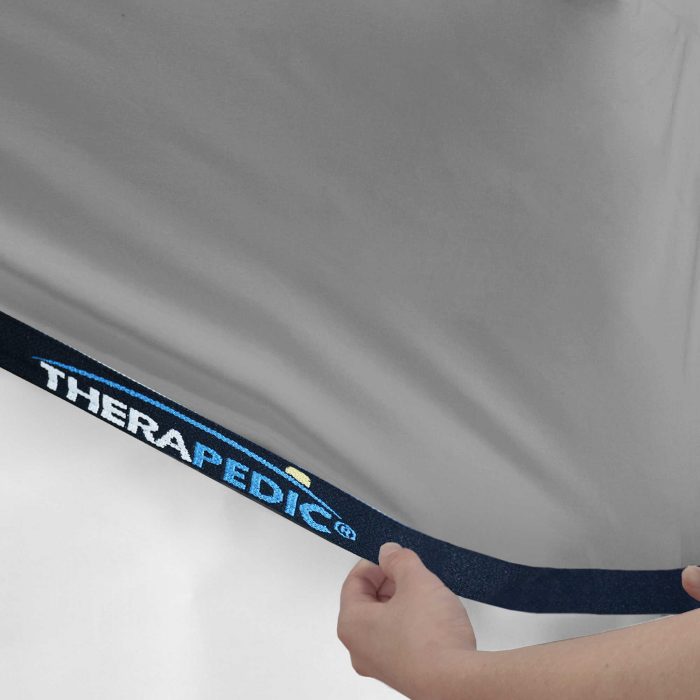 The fitted sheet includes directional labels for ease in bed making. How many times have you found yourself making your bed only to realize you put the wrong corner of the fitted sheet on the wrong corner of the bed? It used to happen to us all of the time.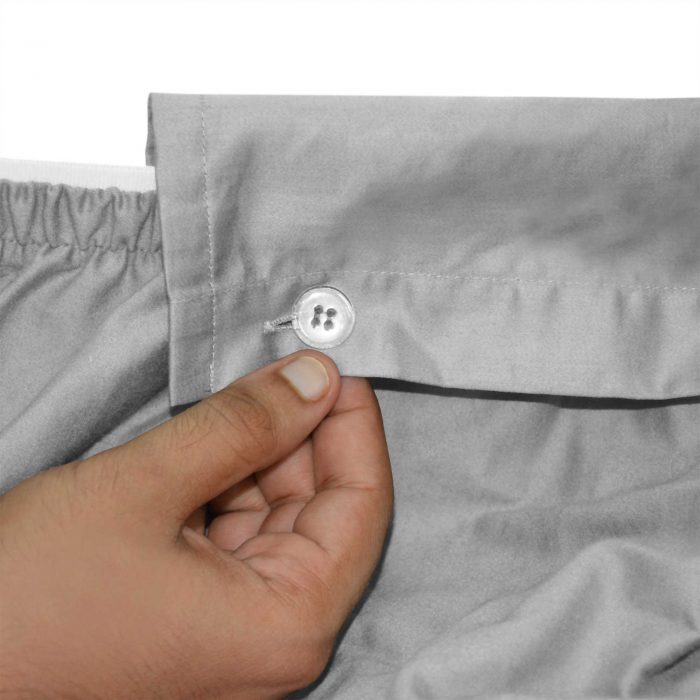 The oversized stay-tuck flat sheet can be attached to the fitted sheet with buttons at the foot of the bed. Now you no longer have to worry about the top sheet pulling out of where you tucked it in. Sometimes my husband pulls the top sheet and comforter up around his neck if he is cold. I would then realize my feet were not covered underneath the comforter. I really do not miss that.
They are also wrinkle resistant and are machine washable. If you are a stickler for no wrinkles you will love this part of these sheets. I wish all of my clothes were like this too. (my pictures they are creased, but I washed and dried them and they were no longer creased).
This year I am trying to give more practical gifts and to me, you can't beat nice sheets! They offer five colors and sizes: TWIN/TWIN XL, Full, Queen, King, and Cal King. You can visit Bed, Bath and Beyond to get these today.
Disclosure: I received a set of these sheets in order to facilitate my review. All opinions are my own.