Fisher-Price has always been a name I can trust when it comes to their toys.
Disclosure: I received the product mentioned in this post in order to facilitate my review, all opinions are my own.
I have had many Fisher-Price toys for my children over the years. Now I am enjoying them with my grandchildren. I was very excited to see that they have a learning tablet by Nabi now.
My grandson is almost 3 and loves to use my phone, as does his older sister. So I thought what better to give him this year than his own Fisher-Price learning tablet powered by Nabi. Now he will have his own to use and possibly will not feel he has to use my phone or 'pad' as he calls it.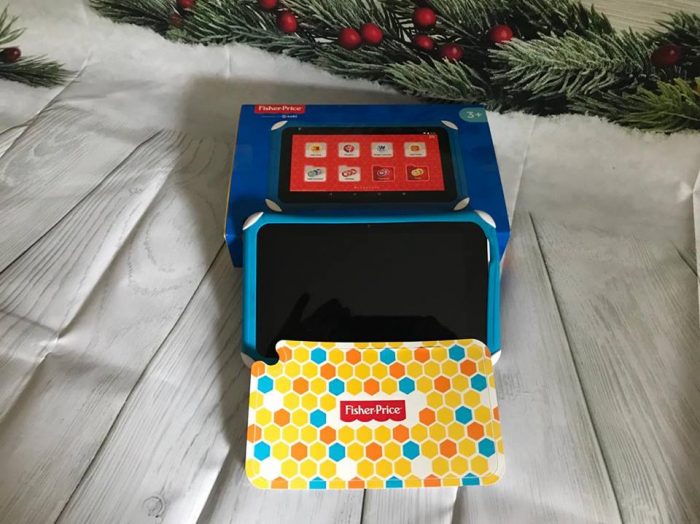 About the Fisher-Price Learning Tablet Powered by Nabi
The Fisher-Price Learning Tablet delivers an exclusive learning tool for kids. Plus it is fun! So while he thinks he is having fun, he is also learning too!
The tablet comes with 35 Fisher-Price apps and games introducing letters, numbers, colors, and shapes in addition to Volumes 1-6 of Storybook Rhymes and dozens of Little People videos. The Fisher-Price Learning Tablet is also equipped with nabi's Wings Learning System, which includes Pre-k and Kindergarten lessons designed for skill-set mastery, at no additional charge. I don't think I could find another tablet that is as comprehensive as this one is.
What I realized being a Grandma is I don't have to get a ton of gifts for our grandkids. This year is about quality vs quantity and I am so happy that Fisher-Price and Nabi will be playing a part in this for me this year. Instead of 4 toys that will end up broken or not played with he will get 1 big gift that will give him hours of entertainment when he isn't watching PoMoana as he calls it.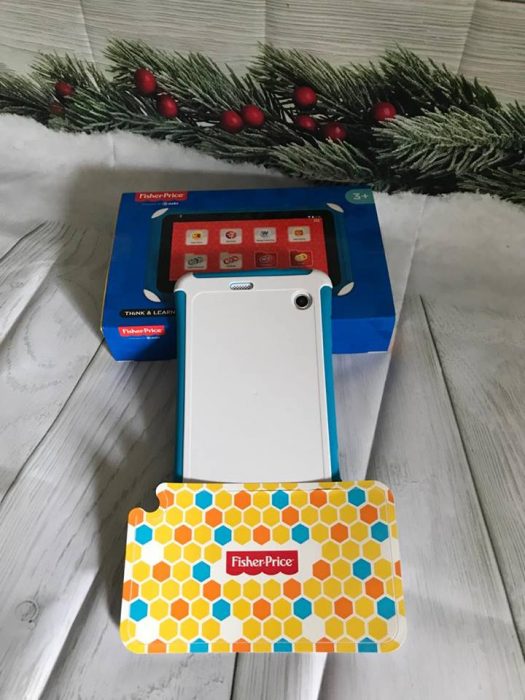 Priced at $99.99 you will feel good about your purchase knowing you are giving a gift that is educational and entertaining. It comes with a Fisher-Price blue bumper, fun sounds, and wallpapers to round out the complete Fisher-Price experience. The removable back cover pops off and attaches to the front of the tablet for added screen protection while on the go! Powered by Nabi, this full-featured Android tablet comes with Google Play and over 400 features dedicated to kid-focused experiences and peace of mind for parents.
Rated for ages 3 and up. You can purchase at Toys R Us, Walmart, Best Buy, and the nabi Shop. By visiting the nabi shop here, you will be able to see all of the other great nabi products that they are offering.
Have you ever purchased a Nabi for one of your children or grandchildren?
Disclosure: I received the product mentioned in this post in order to facilitate my review, all opinions are my own.