It's a bird, it's a plane…NO, it's a Drone!

If you are a Star Wars fan or have one in your life, this is for YOU. These are so awesome and sure to be a hit this holiday season. Up to 11 players can battle it out in the air with these cool drones.
Become an X-Wing Fighter – if only in your backyard. With three models to choose from
TIE Advanced X1 "Join the Dark Side and pilot Darth Vader's own starfighter. Battle against friends and perform aerial rolls and other advanced moves in the style of Lord Vader himself to push back the advances of the Rebel Alliance."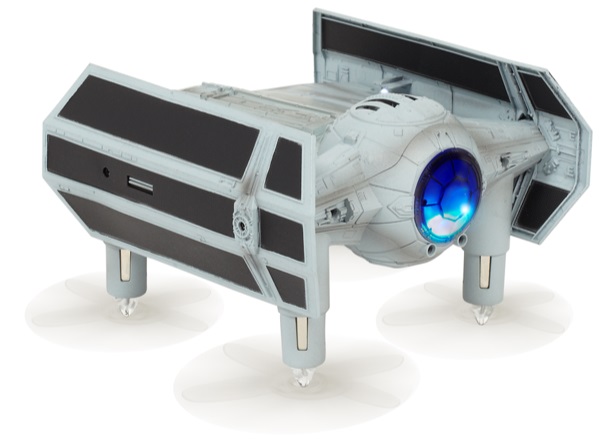 T-65 X -Wing Starfighter "The go-to Starfighter of the Rebel Alliance, this all purpose craft with its exceptional speed and combat performance will serve you well during aerial battles. Re-capture your favorite moments for the first time by piloting your very own laser-shooting X-wing fighter."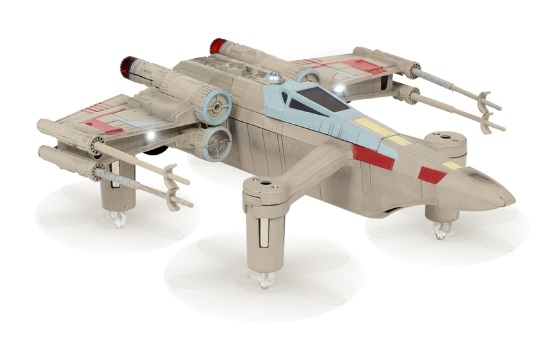 74- Z Speeder "Relive the classic scenes of Endor with the 74-Z, speed through the forest piloted by Scout Troopers. Renowned for their superior maneuverability and agility, race or battle with friends in your own rendition of Star Wars – 'The Return of the Jedi' with this hyper-accurate model multirotor. "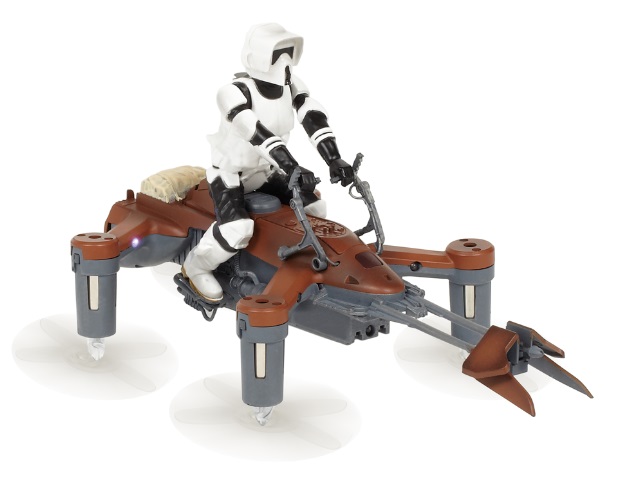 With speeds of up to 45 km/h this is about as exciting as one could imagine. I have a couple of grown sons that were ecstatic when they found out that I had one for them to play with. Yes – they got it early and have been having a marvelous time.
About Propel:
Propel is a leading manufacturer and retailer of remote controlled products. Making high quality products in the category of flight and radio controlled devices since it was founded in the United States in 2006. Ten years later, in 2016 we launched our exclusive range of Disney licensed Star Wars battle drones along with the DC endorsed Batwing and Batwing HD.
Considered to be the ultimate in high performance drones, Propel offers a number of models to choose from. Great if you are a Star Wars fans or not.
Product support, warranties and replacement parts are something that one should considered when making a purchase like this…I think you'll be impressed by Propel! Jump on these now. Each of the drones has a training mode…with reduced speed and maximum height reductions, which leads to ease in perfecting one's technique.
Key Features
KEY FEATURES
ACHIEVES SPEEDS OF OVER 35 MPH
MULTIPLAYER BATTLE GAME WITH OTHER PROPEL™
STAR WARS™ BATTLING DRONES
PUSH-BUTTON AERIAL STUNTS
MULTIPLE SPEED SETTINGS FOR BEGINNER
TO ADVANCED PILOTS
HIGHLY DETAILED, HAND PAINTED
AND NUMBERED
2.4 GHZ CONTROLLER INCLUDED
SPECIAL EDITION COLLECTORS BOX
WITH LIGHT UP DISPLAY CASE
CHARGE TIME: 30-40 MINUTES
AVERAGE RUN TIME: 6-8 MINUTES
Propel Star Wars drones use reverse propulsion technology with the propellers placed on the bottom of the vehicle instead of the top, making them look more like the real thing.
Propellers are clear, so they cannot be seen in flight mode.
Learn More and Connect With Propel: Shop | Facebook | Twitter
Disclaimer:
This product was received from the Company for review purposes only. All thoughts and words in this post are those of the writer, who was not paid to endorse it. Only personal opinions are voiced about the product.