Almost everyone is familiar with baby showers. After all, we've been celebrating expecting mothers across the globe for thousands of years. Today, the style and size of the party may vary, but many core traditions still remain the same. Showers are usually reserved for women who are having their first child. Since this milestone marks the beginning of a new family, her loved ones "shower" her with support, stories and much-needed baby supplies.
In most cases, you won't see a shower held for a second or third baby. Instead, friends and family members hold a sprinkle shower. Also known as a baby sprinkle, these parties are usually smaller and less ceremonial than the first shower. Light and fun, they focus on gifting the new child with the most essential baby items. Typical sprinkle gifts include diapers, new clothing and custom décor. Since parents usually keep the bouncer, bassinet and crib, a new brother or sister may need a second car seat or stroller.
Now that you know the difference between the two occasions, it's time to plan the perfect sprinkle celebration for the growing family in your life. Read our tips below to discover smart, creative and convenient ways to make mom feel special and offer baby a loving head start.
Build a Sprinkle Registry
Sprinkle showers are never meant to be complicated. Whether you need gifts for a baby boy or girl, you can make gift-giving easy for your guests. Create a registry on your favorite store's app or website and then add the supplies you think you need for another child. Besides the gift ideas we included above, some of the most popular choices include baby wipes, burp cloths and bibs.
Gift cards to baby stores are also appropriate. After you build your list, be sure to share it with your loved ones. Whether you send digital or print invitations, include the URL or location of the online registry at the bottom.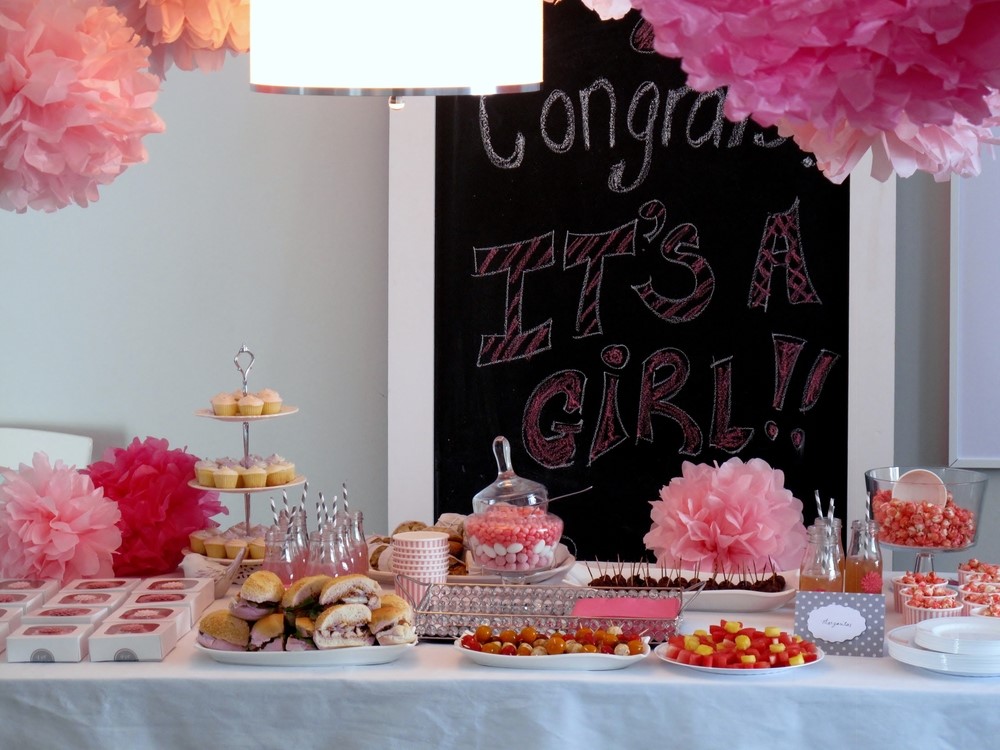 Set an Intimate Guest List
Some baby showers host 40, 50 or even 100 guests. Sprinkle showers are much more intimate. You'll want to invite immediate family and best friends, but leave out co-workers, extended family and acquaintances such as neighbors.
Cap your invites as you approach 10 to 15 guests. Once you think you have the final list, check in with the mom-to-be to make sure she approves. Every member of the sprinkle group will need an invitation.
It's perfectly acceptable to send digital invites for a sprinkle. However, since you are inviting a small number of guests, it's an even better idea to create custom print invitations. Order a design with vibrant colors and thick paper. As you write out the basic details and registry information, you may also decide that you need to explain exactly what a sprinkle shower is.
The simplest strategy is to weave the explanation into your greeting. Create a title such as "It's not a shower, it's a sprinkle!" Add that it's a light, casual event and that only specific baby supplies are necessary. As an alternative, you can write a message on the back of the invite or on a small piece of cardstock. Share the meaning of a sprinkle as well as where everyone can access the registry of items. It's also common to include a phone number or email address in case someone has questions. Give guests a couple of weeks to decide if they can come. RSVP is still popular since it helps the host decide how many drinks and snacks to buy.
There's no need to cater a dinner or make a hearty brunch. Instead, whip out the appetizers and mini desserts. Some of the most popular refreshments for sprinkle showers include finger sandwiches, cupcakes and fruit plates. Vegetable trays, bruschetta and cake pops are also excellent choices. Offer fruit-flavored water, sparkling water or iced tea to guests. Additional ideas include lemonade, cider and hot tea.
Arrange the food buffet-style so guests can make a plate whenever they'd like. Large pitchers and drink dispensers allow for easy pouring of beverages. For a baby sprinkle, there's no need to set a meal budget. Feel free to make the appetizers yourself or buy a few of them pre-made from the grocery store.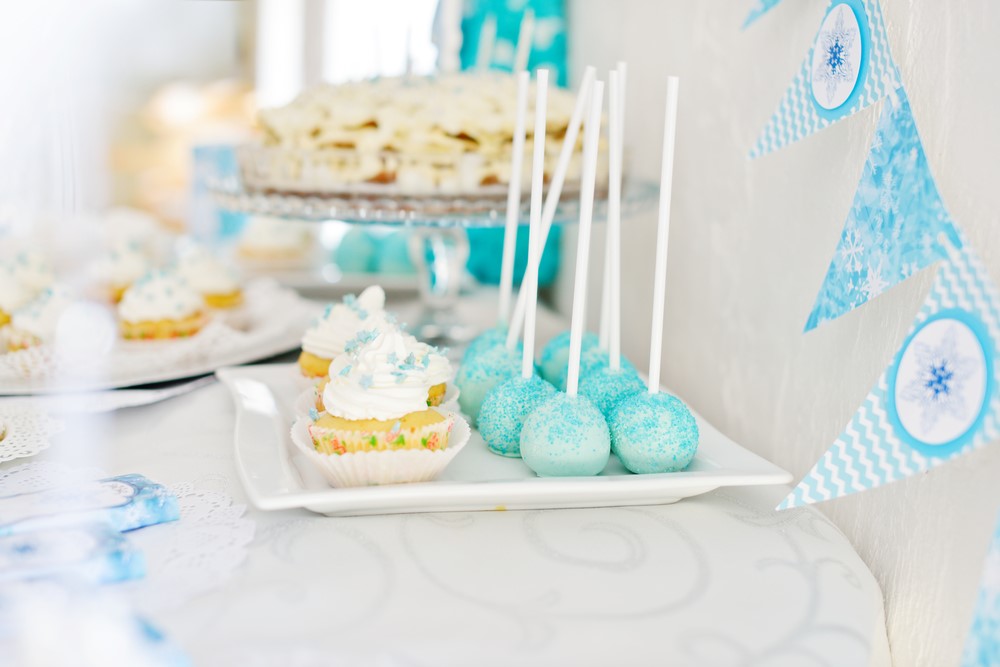 Keep Décor Playful and Simple
Sprinkle showers can be cute without a huge price tag. One of the cheapest yet most charming ways to decorate your party is to showcase the sprinkle itself. Fill a few cylindrical vases from the 99-cent store with rainbow jimmies. You can also find them at a party store in a couple of mom's favorite colors.
Add the same types of sprinkles to your buffet table desserts. Play up the theme with streamers and balloons in the same color scheme. Another fun idea is to decorate like a rain shower. Hang paper clouds and raindrops from the ceiling and then adorn tables in light blue tablecloths. Some of the best accent colors for this theme include grey and yellow.
Hosting an Unforgettable Baby Sprinkle Shower
While it's customary to have a shower for the first baby, every child is special. Whether a family is expecting their second or sixth addition to the family, a sprinkle is the perfect way to honor the mom-to-be and celebrate a unique and precious little one.
As you plan the party, have fun! Remember that your sprinkle shower isn't about the ideal decorations or five-star food. A focus on family and togetherness is the most important part of your role. Now that you have your tips, all that you need to do is find your favorite party supplies and share how your loved ones can help. Soon, you'll be helping mom, baby and the entire family begin a brand new adventure together.