It all starts with the miserable nights. Babies and toddlers are put to sleep at night in a play yard. Either at home or during travel. And then their parents just cross their fingers and hope for the best. But these nights become nightmares. Why? Because (surprise!) babies and toddlers can comfortably sleep on a hard-board mattress as much as any adult can.
How to prevent this nightly nightmares? The only sure way is to use the Smart Play Yard Mattress Topper. Simple as that. End of story.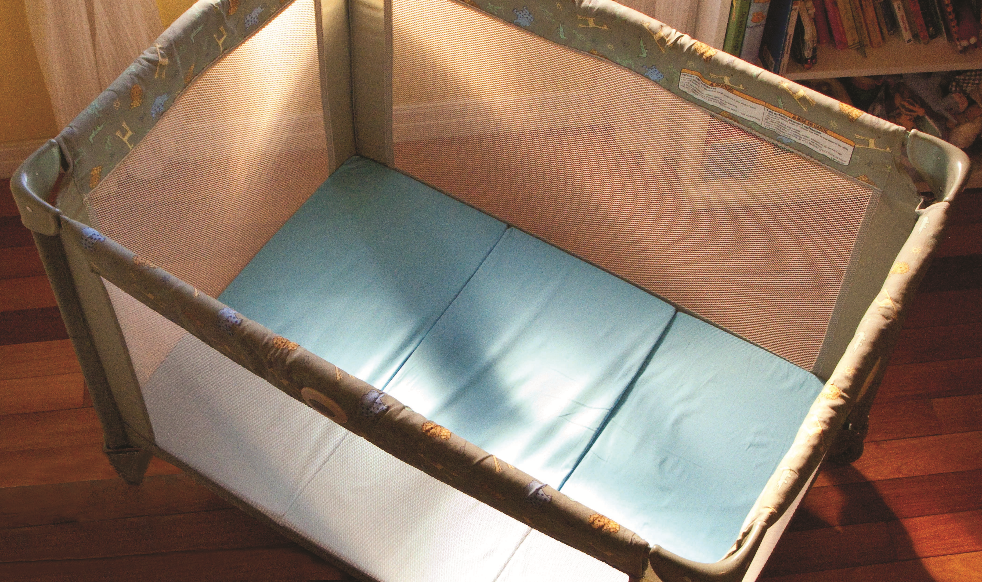 The Smart Play Yard Mattress Topper is now a basic item in baby registries and in the travel lists of families. By placing the folding product on top of the play yard´s hard "mattress", either in the bassinet or in the bottom position, the play yard will become a cozy crib and nights will become Baby Sleep Heavens.
This is ultimate sleeping pad. And it is so smart and versatile. It actually has infinite uses:
In play yards.
For tummy time.
As a changing station.
As portable pad for playing at grandma's.
As toddler bench when folded.
And a long etcetera.
You can take it with your anywhere and everywhere, hotels, camping, daycare… as it folds and turns into a compact and ultraportable item and also comes with its own Travel Bag.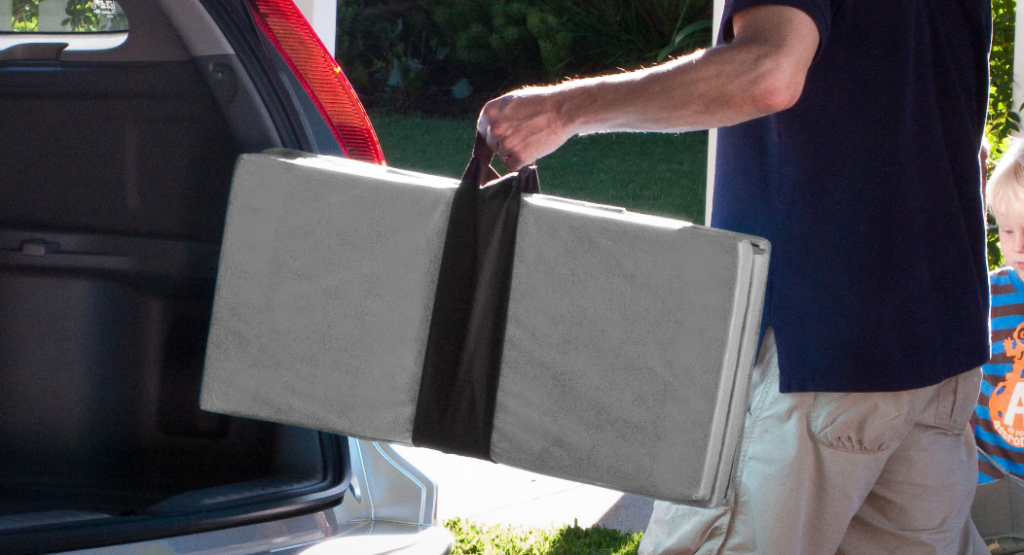 How about style and quality? Because it is so versatile it does not come in your dull white mattress color. Nope. There are options! The Blue, Pink and, the brand new color, Silver, are fun and attractive colors and the fabric is super soft and gorgeous. And you can tell that it is made with high resiliency foam and that it will not end up with dents or deformations of any kind even if used regularly.

One thing that amazed us is that it fits tight in all standard sized play yards. Graco, Chicco, Nuna Sena, Boppy, Eddie Bauer, Evenflo, Baby Trend, Safety 1st, Arms Reach, Original, Aprica, Cosco, Combi, Boppy, Nature's Purest Comfort, Bright Starts and more. This is great news for parents everywhere!
Also, we adore their snug Everlasting Play Yard Sheets. They come in 7 delicious different colors: Marshmallow, Honey, Pink Lemonade, Blueberry Milkshake, Crayon Blue, Chocolate Chip, and Froggy. So many to choose from. This is unheard of in the play yard world!

MamaDoo Kids fan base is growing every day. Moms are giving its unique and trendy products as baby shower gifts or simply telling other moms about them. Go and join them for fun monthly giveaways, updates, and tips in their facebook page!! Or follow them in Twitter, Instagram, Pinterest, and YouTube.