I don't know where you live, but here where I live it is HOT. I call it "God doesn't love us anymore" hot. Face-melting hot. In fact, there's probably maybe three hours total all day that is only moderately hot and not face-melting hot.
The local pool is a great way to cool down, but it's so crowded that we only get there a couple of times each summer. Our activity this summer is limited to going from the air-conditioned house to the air-conditioned car and back to the air-conditioned house. In other words, the kids and I could ALL use a bit of a kick in the shorts to get up and moving. Enter the Fitbit Ace and Fitbit Alta.
Fitbit Ace for Kids
Times are so different from when I was a kid. In the summer, I would wake up, shove some cereal into my face, then hop on my bike and make the rounds to my friends' houses. When I found a friend who could hang out, we would both hop on our bikes to round up another friend. We spent basically every waking moment outside and active.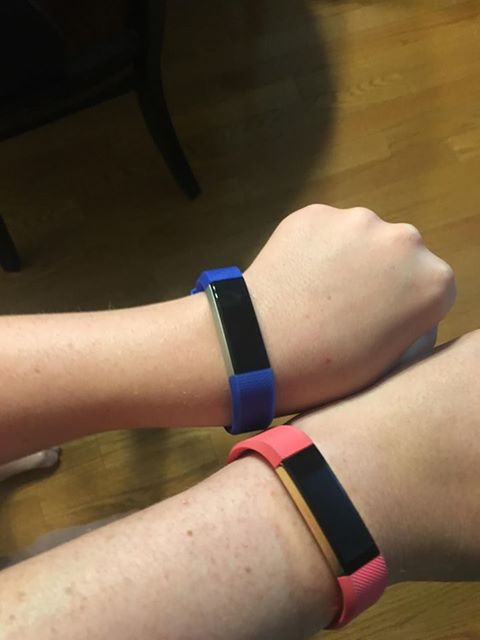 Today, kids just don't get out there the way we did. I know the world is different. Things have changed and technology has altered the very fabric of human society. Kids spend more time in front of their screens than anywhere else (admittedly, so do most adults I know. Myself included).
This is what makes the Fitbit Ace so spectacular. First of all, it offers the same technology as the traditional Fitbit I have grown to know and love. But it is designed specifically for kids active lifestyles. Recommended for kids 8+, it is showerproof, spillproof, and lifeproof. Track activity and sleep and earn rewards. It is the perfect encouragement to get up off the couch, put the screen down, and get MOVING!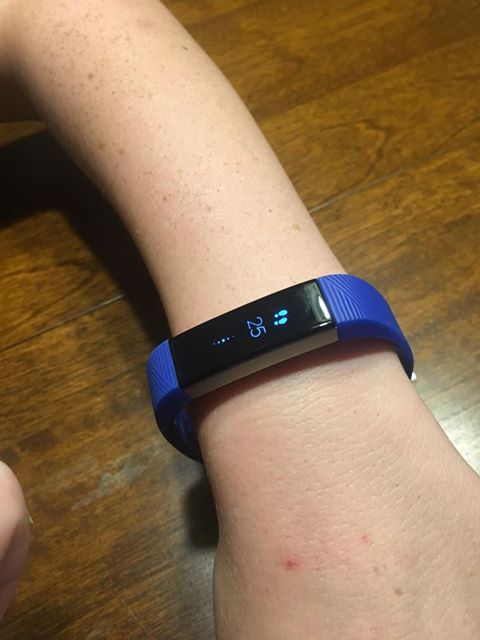 Fitbit Alta to Encourage Activity
I absolutely love the Fitbit Alta. When my husband and I were looking for fitness trackers, he went with the Fitbit Blaze. But for me, I wanted something that was sleeker, slimmer, and a bit less bulky. The Alta is not only stylish, but it offers invaluable information and encouragement to get ME moving along with the kids!
One of the biggest benefits (and surprises) is the sleep insights offered through the Fitbit. Tracking and graphing my sleep habits has shown me where I needed to make some major changes in my sleep hygiene practices. The result has been an improved quality of sleep, which has led to more tracked activity during the day!
The Fitbit Alta also offers encouragements throughout the day. I don't know about you, but sometimes I need all the encouragement I can get! If I'm not moving as much as I should be, my Fitbit reminds me it's time to get moving. It tells me when I have been sitting too long. It also motivates me to take little walks or tells me when I'm close to a goal.
Having a Fitbit for the kids doesn't do anything to make it any less hot outside. It doesn't change the way the world is these days or remove the screens from people's homes. What it DOES do is make kids more mindful of their activity. It also incorporates a level of healthy competition among all of us in the house. It gets all of us more involved in getting up, getting out, and getting moving!