When it comes to a housewarming party, it would be perfect to consider only the housewarming gifts that would help the new owners give a complete look to their house.
The transition during the relocation from an old home to a new apartment can be very overwhelming but soothing, with valuable gifts for the same. Picking up the right home decor, from couch and furniture to the perfect dining table to gardening and cutlery, everything will be pleasing to turn the new house into a comfort zone.
Would it also be very overwhelming for you to pick the right housewarming gift for them? Thus, the gift must be under your budget and not challenge their lifestyle. It need not be fancy but just thoughtful. To get over the wine bottle gift is the need of the hour. Begin with us with our canvas prints, and add more ideas to the cart while relying on handmade gift items.
So, listed below are the best housewarming gifts you would want to add to the new home and make it worthwhile.
Unique Housewarming Gifts for the new corner.
Affordable, traditional, aesthetically, and what not? The gifts listed below will make you want to buy them for the new place. Everything can be very eye-catching and must-buys, from a doormat to scented candles to artworks. The living room or bedroom would be the place where you would want to add customized items and decor items for style and enhancement of the beauty. Let's check what to buy:
Canvas Prints and artworks:
Wall arts, photo collages, canvas prints, framed prints, and artworks have taken over the world of gifting. Get canvas prints of the good memories you want to cherish lifelong or even portraits are a good choice. If you are an artwork lover, you can also try abstract art or folk painting to give an enriching look to the wall.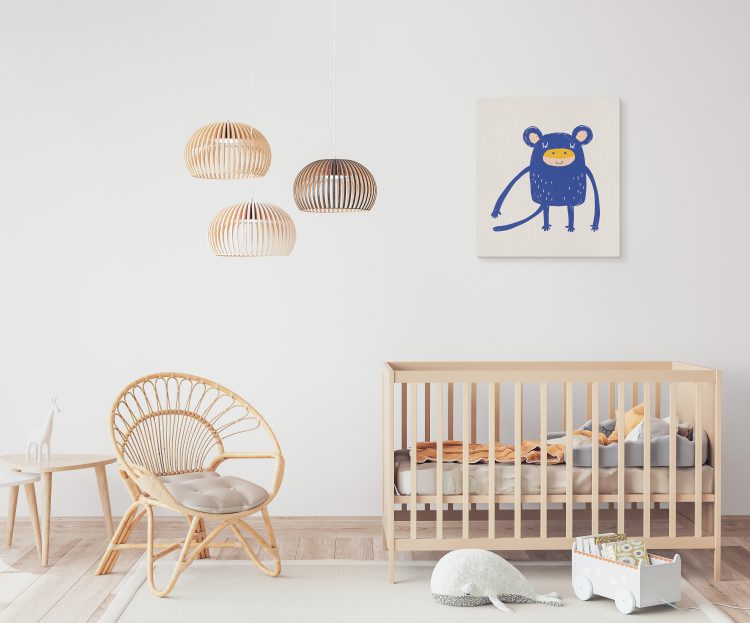 Not only that, but lovingly handcrafted candids in frames can also make great gifts. Nameplates with engravings can also make them feel like official owners of the new place. To make it even more thoughtful, add the year of moving in or wedding year if they are newlyweds. It is for you to decide what type of artwork to choose.
A comfortable couch for playing games and relaxing while reading your favorite novel? There exists nothing better than this. The seating space also becomes friendly when you host large parties and begin running out of reach. Therefore, this makes the perfect area adding to the sofa set and furniture of the house. This not only brings members together but also comfort and coziness.
When picking up a color or a design, cold colors will always top the preference list to make it cozy and covert to the room.
Smart devices for smart home
Are you a google home or Alexa user? If yes, you would understand how essential it is to own a smart device to make your homes intelligent and safe. They act like a new family member, doing all the work you might be lazy to do. These hassle-free and easy-to-use devices like Phillips light, Amazon Echo, and Google home are the best picks to switch to a luxurious lifestyle.
If they are tech-savvy, they will love these thoughtful housewarming gifts from you and won't hesitate to command them while being reminded of you. Help the techie add this tool for easy access to tomatoes in groceries.
Plant Succulents or indoor plants
Who doesn't like plants? There exists no one. If the host of the party is a plant lover or not, they are definitely going to love this gift. Whether a small space or a beautiful garden, tiny faux succulents or indoor plants will fit perfectly even on the window pane; if they suck at caring for plants, then are a variety of low-maintenance plants to make the space fresh and clean.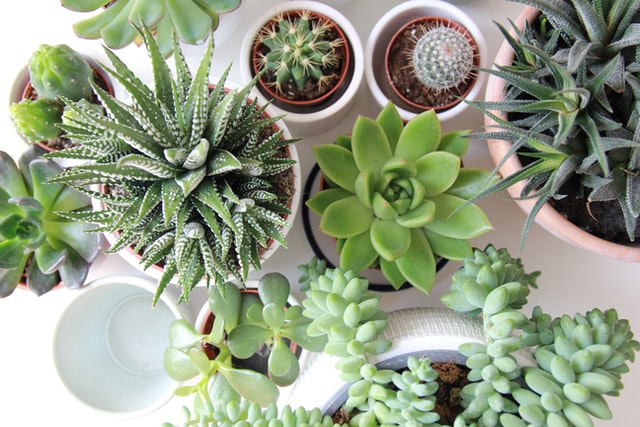 Not only that, they are pocket-friendly and cute at the same time. Just not one, but too many benefits they have to make it to the perfect gift. They'll keep the mind calm and add life to the room and decor of the home.
From hanging planters to floor plants, there is so much that they offer you to choose from. So go get design their new space with the perfect planter.
Personalized items are like the crux of the biscuit. A personalized cutting board will be cherished for life, but if you are confused about what to customize it with, here are a few options. Couple names, kitchen-related quotes or establishment year of the kitchen, and more. To add to the personalization, one can purchase a folding cutting board to waste fewer ingredients and occupy less space.
This versatile gift will look pretty perched on the shelf and simultaneously utterly functional.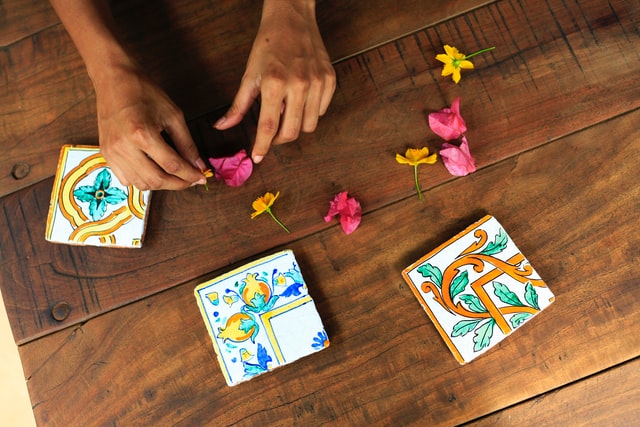 Is the owner a coffee or a tea lover? Then they are surely going to love coasters to organize their table look. There is a vast range to choose from resin and printed coasters. If the coasters are precisely chosen, the lover will carry them along even if they are not sitting on the table all day.
A set of coasters can make the right gift to place in almost every room as they are small yet thoughtful. One for the living room, one for bedside tables, and another for the study table; it can be kept almost everywhere in the house. Something that no one will ever forget to use and the guests might be jealous of.
Remember that the material can vary from linen to ceramic. Choose wisely.
Scented candles add to the room's vibe and lighten the mood. They can be used when one is exhausted and need some relaxing time to rest, and they can be used for a candle-light dinner at home late in the evening to set the entire mood. Thus they make a prominent element in the home decor and a refined gift.
Summing Up
If you are scared about what to choose, do not worry. Go with the above-listed gifts as the host will love them. If you are uncertain, play the game safe by gifting something neutral and versatile in color and design.
Giving a gift is an art; you need to know the audience before purchasing. So remember what the receiver loves and then speak the language of finances. The love behind and value of it matters more than the money. Hence, purchase the right gift for the new home-comers.