Nashville, Tennessee, is chock-full of exciting and entertaining things to do, from visiting the Grand Ole Opry to the Country Music Hall of Fame. History buffs will find tons of things to do in Music City, too. Check out this list of six must-visit historic sites in Nashville.
Parthenon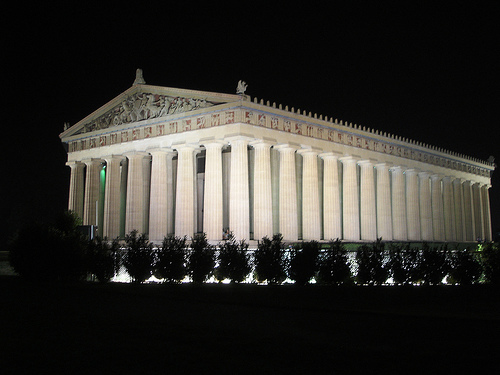 Image via Flickr by cyanocorax
Dating all the way back to the 1897 Tennessee Centennial Exposition, the Parthenon in Centennial Park is a replica of the ancient Greek building that bears the same name. This 42-foot piece of architecture is not only beautiful, but it's also the permanent home to American paintings from the Cowan Collection. In addition, it houses contemporary artwork from Music City artists.
Andrew Jackson's Hermitage
Get a glimpse into the life of former president Andrew Jackson by visiting his one-time home, the Hermitage. This home has been restored to its condition during President Jackson's retirement years, which were between 1837 and 1845. In addition to getting familiar with President Jackson's retirement lifestyle, you can also get a glimpse of a day of life on the plantation and the history of slavery as you walk this 1,120-acre landmark.
Tennessee State Capitol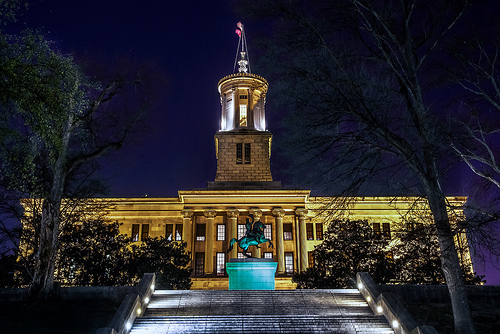 Image via Flickr by w4nd3rl0st (InspiredinDesMoines)
From the day the first stone was laid in 1845, the Tennessee State Capitol was William Strickland's crowning achievement. Unfortunately, he never saw the finished product, as he died in 1854, just five years before its doors opened. This historic building houses statues of many legendary Tennesseans, including Sam Davis, Sgt. Alvin York, and Presidents Andrew Jackson and Andrew Johnson. Visitors will also have the opportunity to visit the tombs of President James K. Polk and his wife, as well as the Tennessee House and Senate chambers.
Belle Meade Plantation
Just south of Nashville you'll find Belle Meade Plantation, which spans 5,400 acres. This elegant plantation not only features an elegant mansion, which still bears scars from the Civil War, but it's also home to eight other historic buildings like the Dunham Station's cabin, which dates back to 1790. Step inside the mansion and take a trip back in time by touring the museum dedicated to preserving the Harding family legacy.
Belmont Mansion
Built in 1850, this mansion was the summer residence of Adelicia Acklen, the wealthiest woman of her time. Today, the Belmont Mansion stands as the largest museum in Tennessee. An added bonus is that it's also one of the few museums in Tennessee that centers on a prominent female resident.
Travellers Rest Plantation
Head deep into Music City's history at the Travellers Rest Plantation. Judge John Overton finished this home in 1799, only three years after Tennessee became a state. It also served as John B. Hood's Confederate headquarters. Currently, this museum houses relics from the 1830s and earlier, including Tennessee-made furniture.
While its recent history is rooted in music, Nashville's story goes way beyond that aspect. As you'll discover during your visit, this list only scratches the surface of historical hot spots the Music City offers the history buff in your family.