Most mothers can't afford the luxury of being able to stay at home with their children. However, when you can't go back to working at an office, you can look for options and maybe compromise certain hours at work or decide to leave your corporate job and jump into a home based business.
Financially it may even make sense to go that route. Setting up your own business from home as a stay at home mom is definitely a viable option for many women around the world with our technology nowadays. You could even end up making as much as you made before working at the office.
Let's take a look at five home based business ideas for the entrepreneur mom.
1. Start an Online Jewelry Store
Did you ever make jewelry when you were younger? You may have enjoyed making beautiful, creative jewelry pieces, but you couldn't think of what to do with them after.
Why not channel your passion into starting an online jewelry store? You can start your own portal, create your own website and become a stay at home moms selling beautiful and original jewelry pieces.
2. Invest in a Franchise
While the thought of owning a franchise isn't as appealing as it used to be, there are still a lot of options out there for stay at home moms.
While Subway may be the first thing that comes to mind, there are plenty of other alternatives to a food franchise. From product sales to magazines, there are a number of lifestyle franchises that could work for you as a home based mom.
3. Become a Blogger
If you are prepared to put in the time and effort it takes to get a blog off the ground and have a natural penchant for sharing with others, blogging could become a profitable enterprise – all from the comfort of your home.
From promoting products on your website to selling an eBook, there are plenty of ways to turn a profit with your blog and become an entrepreneur through your blog.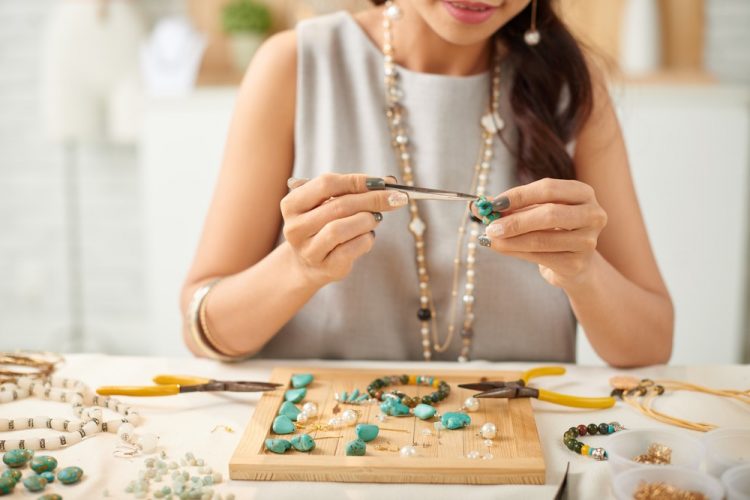 4. Take Care of Children
If you're finding taking care of your own children a lot easier than you expected it to be, you could consider expanding the numbers and offering to look after other people's children at home as well.
You could help out other working moms who do have to go into the office by inviting them to leave their children with you during the day so that you can watch over them and your own. This is a great way to take advantage of something you're going to be doing already.
5. Make a Product
Are you someone who is naturally good at selling things? Perhaps you worked in sales before you became a stay at home mom.
If this is you, then you may want to consider thinking about what kinds of products you can make. Remember, the less it costs you to make a product, the more you can sell it for and the higher the margin.
From clothes and toys to art or even baking, there are a lot of product ideas out there that you could turn into a home based business.
While you may be excited at the prospect of being a stay at home mom, surely you're less enthusiastic about the idea of having to go back to work at some point.
Instead of picking up where you left off at your old job, why not try to make some money from home? This way you can stay at home with your children and keep working. In this day and age, there's definitely room for this kind of compromise.