Between caring for kids, running errands, and balancing her career, Moms seem to have more than 24 hours in a day. To you earn the title of her favorite we've rounded up a list of tech gadgets that will save Mom precious time.
**PS: This post is not sponsored – we just love these products! However, there are affiliate links. That means you get a great product and we get a small commission if you buy from our link. It helps keep our blog awesome!
Here are our favorite Gifts for the Techy Mom!
Fun Portable Laptop, Printer, and Paper, OH MY!
This laptop and printer bundle is designed to fit any Mother's lifestyle. The laptop brings her a great combination of style and powerful computing performance making it perfect for the Mother on the go, while the printer is compact and wireless designed to fit in any space. She will stand out in the crowd with this super thin notebook and lightweight design as well as have the ability to print directly from her phone or tablet. The best part of this bundle is the color! The matching purple makes it perfect for any mother who loves color all while providing exactly what a busy Mom needs!
Fun Red Laptop with the horsepower and storage to get work done!

This HP Laptop is the perfect gift for any stylish Mom with the need to stay connected while being on top of everyday tasks. With a reliable performance, long-lasting battery life and long-lasting durability – she can easily surf, stream, and stay in touch with what matters most. Beautifully designed inside and out this HP 15" laptop is perfectly suited for any woman's lifestyle. Playful patterns, unique textures, and a chrome plated hinge will add a little color to her everyday tasks. This laptop also comes with high-definition display making it easy to enjoy movies and photos with great image quality.
Compact White and blue printer hide away in your home and produce outstanding photo quality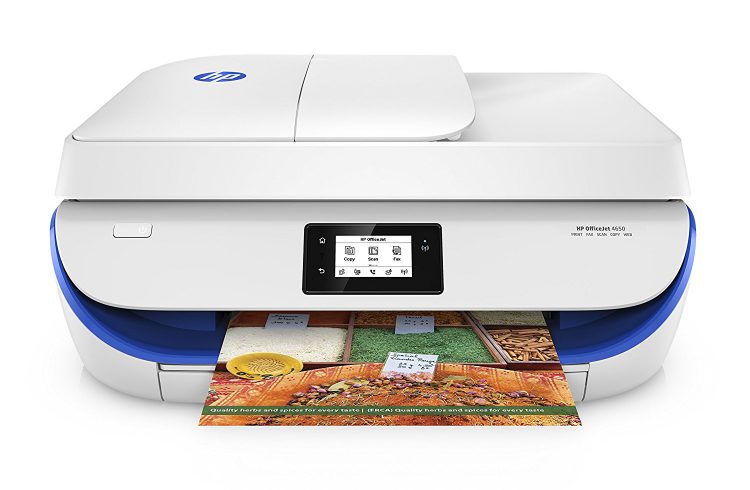 For the mother always taking photos, this all-in-one photo printer will allow her the ability to print right from her smartphone or tablet. She will breeze through home tasks with this versatile all-in-one. Easily manage print jobs from the touchscreen, and copy, scan, and fax multi-page documents. This printer is made for the Mother wanting to document life.
This tablet means business. Empower Mom with this business-ready tablet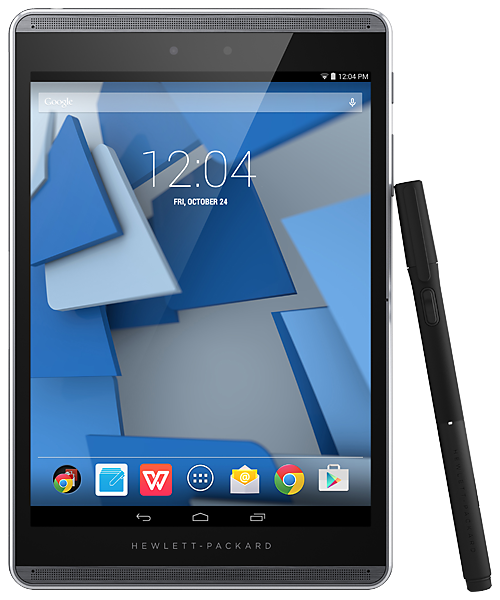 Tablet HP Pro Slate 8, 16GB HDD tablet
What puts this tablet on the list is its great resolution and size for any Mom on the go. This above average Android tablet has great speakers, a crisp screen, and awesome battery life making it the perfect table for the work-at-home Mom.
Jam out, while also printing awesome pictures
HP AMP 100 Inkjet All-in-One Printer with Integrated Smart AMP Bluetooth Speaker & HP Mobile Printing
HP has revolutionized what it means to be an All-in-One printer with this HP AMP Inkjet. It merges Smart AMP and Bluetooth Technology with a multifunctional compact printer. The lady in your life can count on great sound quality with impressive clarity and bass as well as great photo printing. This printer's smart, sleek, and ultra-compact design allows it to fit seamlessly into your home.
Trying to find that perfect gift for that special woman in your life can sometimes be a daunting task. Hopefully, this these Gifts for the Techy Mom saved you some time too. We wish you all the best in your gift hunting endeavors!