In our house, we have one kid who is a complete math geek and the other – well, let's just say that math can't hold his attention. While he typically keeps his grades up to passing, the enthusiasm just isn't there. Homework is a battle every time he has math assignments. It really has been a struggle since Kindergarten to keep him engaged when it comes to math topics.
One of the best ways we have found to keep him interested and help him grasp challenging concepts in math is through learning games and apps. As avid gamers, my kids are going to be playing something at just about any given time so when we can add in some learning to the mix, I'm all for it!
Matific Galaxy can be used both on the computer or through an app on your phone or tablet. Phone and tablet access starts at a one-time payment of just $9.99 per grade. The desktop version costs a little more but offers great family discounts for families with more than one child that needs access.
I love the app version simply because we're constantly on the go. Whether we're out running errands or waiting between races at a long swim meet, he can get some math practice in while playing a fun math learning game.
Matific Galaxy – Fun Math Learning Game
Matific Galaxy covers everything from simple Kindergarten level counting and basic addition and subtraction, all the way through 6th-grade fractions, ratios, and data analysis. The activities are structured to be appealing to the typical age range of these grades and the content lines up with the math standards taught at each grade level in the US.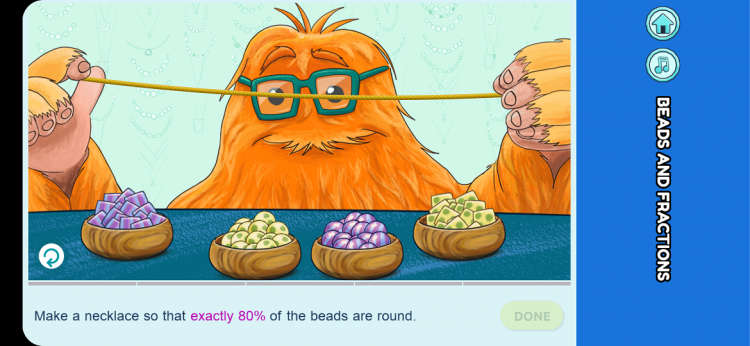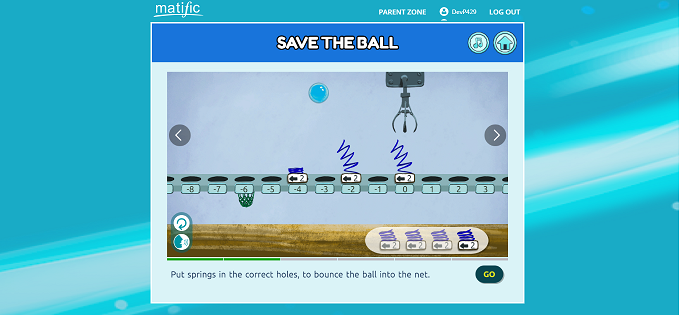 As your child completes a level, they'll earn back the pixels that the villain stole from the friendly creatures. There is a set of game-based math activities in each planet level. As they progress through the planets the math activities become more advanced and challenging.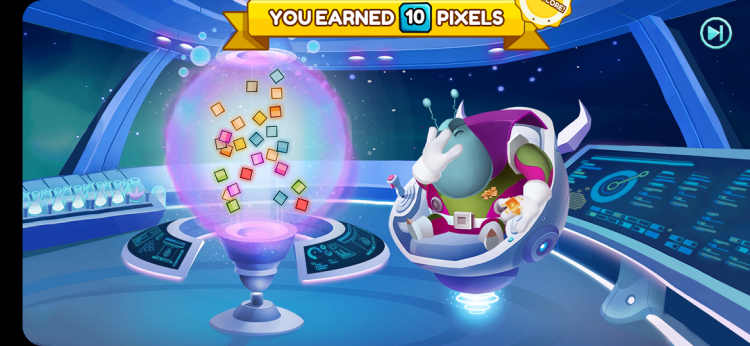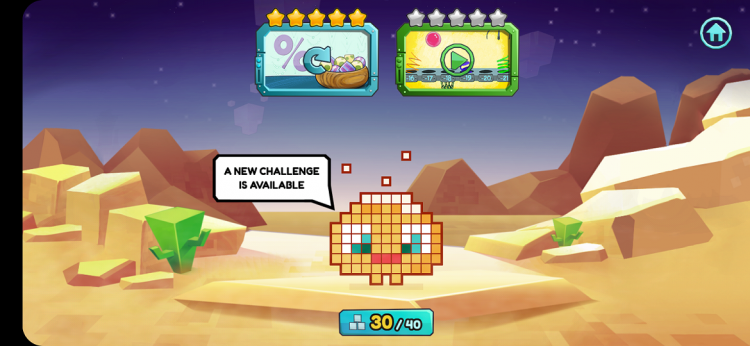 In addition to the virtual pixel rewards, they can also earn other prizes to dress up their favorite aliens with adorable accessories. Replay the levels to earn more prizes and of course, get extra practice. They also earn trophies as they achieve objectives and progress through the game.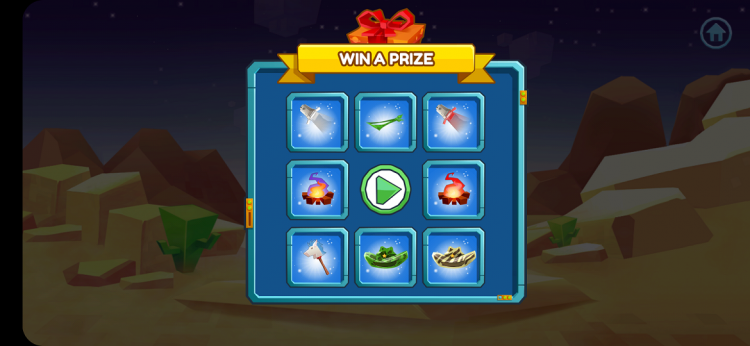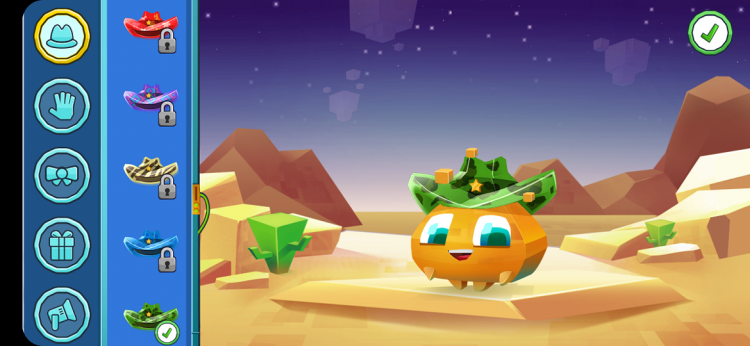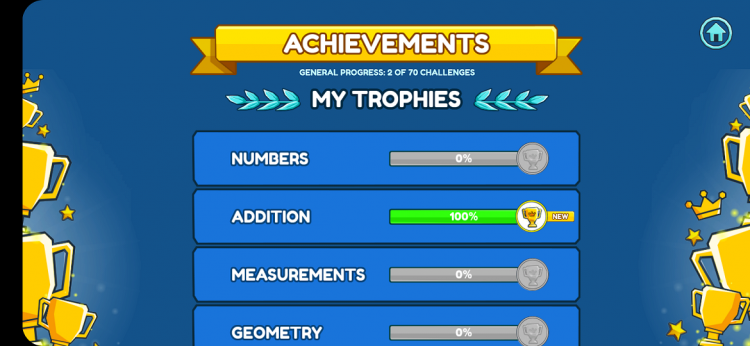 Unlockable daily games keep things fresh and are a fun way to keep the learning going. These problem-solving challenges include multiple levels each day, providing plenty of play time.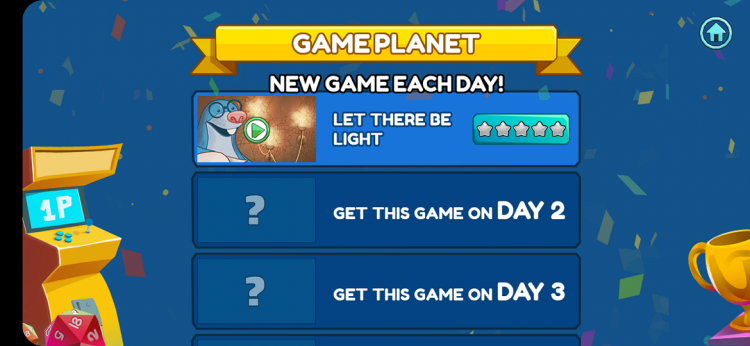 Parent Resources in a Fun Math Learning Game
Parents can monitor progress through the app via the Parents' Zone, which lets them know their child's overall progress and the number of activities completed.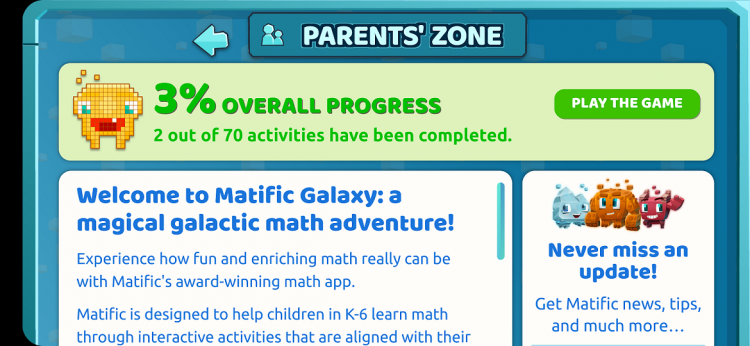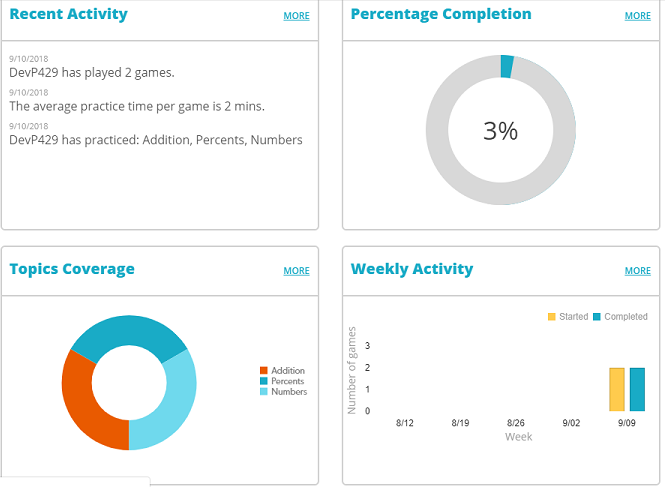 Parents can also send motivational messages to their children as they review their progress. Kids love that kind of feedback and it can give them a greater incentive to keep playing.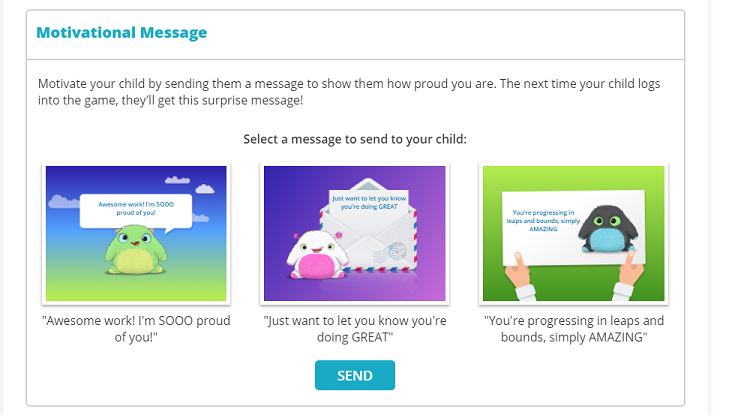 Whether your child loves math and wants to advance their skills further or you need a fun math learning game to help motivate a child struggling with the subject, Matific Galaxy is a great choice!