Watch out now, BlackBerry has brought something cool, fresh and different. And now Blackberry is Android based!. That's right they have released the new BlackBerry
PRIV! Life as a BlackBerry user has become more advanced since this phone now features Android. You will now have access to all the amazing Android apps too!
While this phone has a lot of amazing features, my favorite feature is the "Drive Mode" app. Well all know when we're driving and our phone is going off, we get anxious, we want to answer it, or read the message. And many times, that can end up fatal. #ItCanWait is AT&T motto and it's the best motto I've ever heard. When in Drive Mode, you can set your phone to automatically reply. Letting your caller or messenger know that you are driving and will get back to them at a safer time. I love this feature. Because it causes less stress, less anxiety to answer while you're driving because you know your phone is automatically replying for you!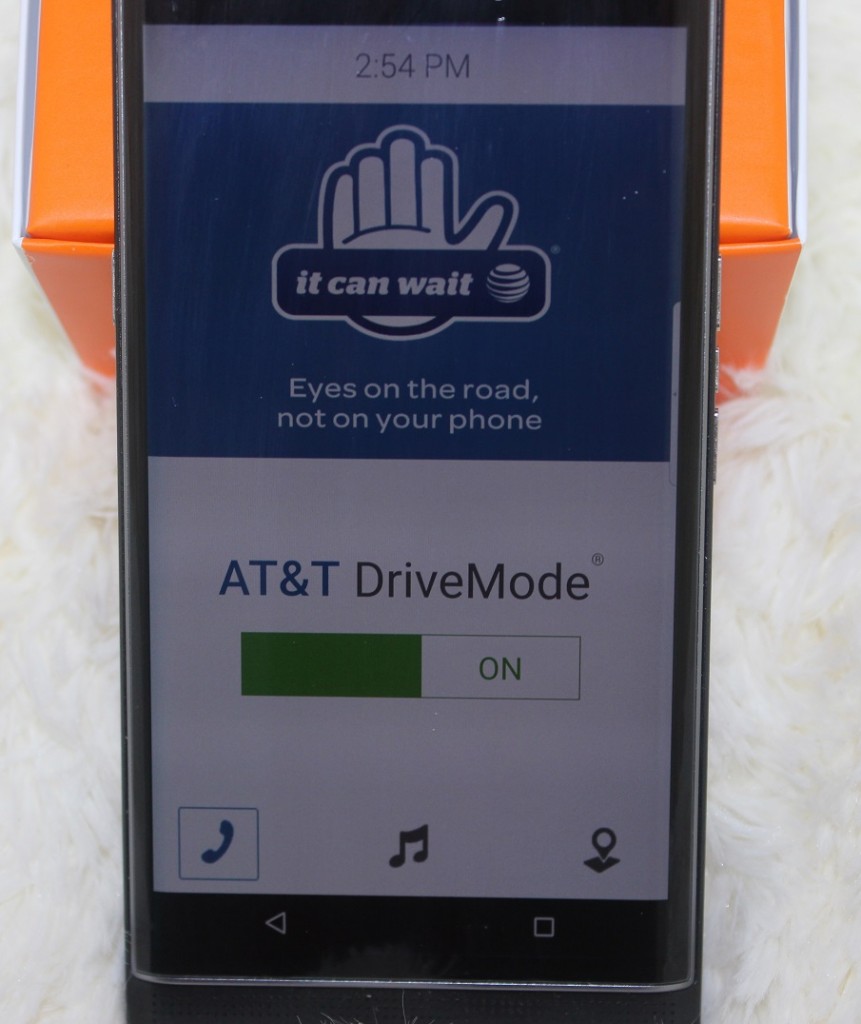 I have experienced many smartphones but nothing like this device. As many of you know I've been a professional blogger for nearly a decade and juggling my daily life, blogging and family can be very hectic. It's like I'm living in three different worlds that needs management at all times. It can be very overwhelming at times. But, surprisingly, the BlackBerry PRIV has the ability to assist me in managing every aspect of my life. Until now, I've never used an Android based phone. So at first I was a bit lost. After doing some research I was amazing at the capability of the Blackberry PRIV.
The BlackBerry PRIV will now help me run my entire life due to all the cool spec's and features it has. I mean really, if I lived underground in a bunker with WIFI, I still could manage my blogging, family and life that's just how amazing this phone is!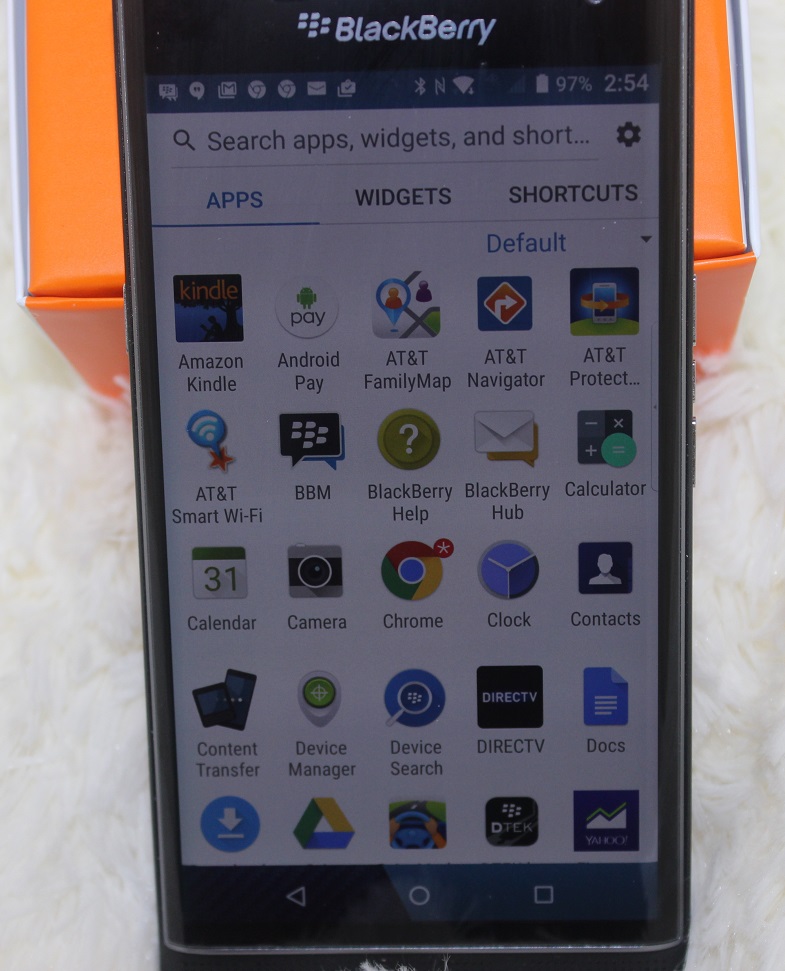 The BlackBerry PRIV is fully loaded with everything on it, I can even utilize Google for so many things I generally use on my computer. Can you believe that you can also use Google docs, never saw that feature on any phone before? Just think if you need to open, or write in a Google doc that feature is accessible with ease.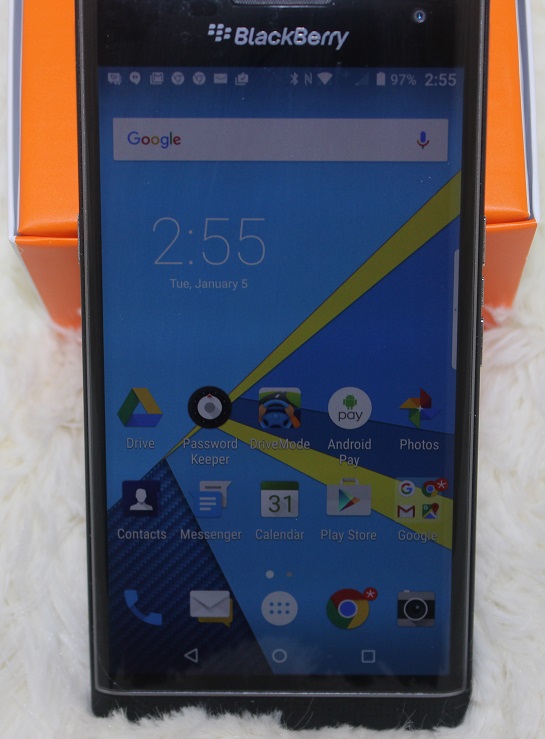 Another feature I noticed while exploring is the Password keeper, this feature locks on your phone and no one else can get in but you since you will be the only one who will know the code for that particular section. With me visiting different sites daily due to blogging I can store the sites, username and passwords to each one. Not only can I use the password keeper for blogging I can also use this feature for my personal life, things like password safes, banking account and home security system. IT's one of my favorite features on the phone.
There's so much to this phone, tired of missing those appointments, kids recitals, conference calls with clients or blogging meetings? Well, miss no more because with the Black Berry PRIV you can schedule your daily appointments and to-do-list with ease. Now keep in mind that many features are new but if you're a regular BlackBerry user some features will be familiar to you.
The BlackBerry PRIV is much larger than I had expected. The first thing I noticed was how impressive the curved QHD panel is. Of course to me the phone still has the BlackBerry traditional silver-on-black finishing look. It's truly more modern-looking than what I've seen before from the BlackBerry family and I know it will pique the interest of many who see it! One of the features I really enjoy is the slide out QWERTY keyboard.
Learning to master your BlackBerry PRIV will take some time since there are so many wonderful features to assist you in every area of your life.
BlackBerry Hub is here and waiting to take you on that journey through Android apps. The Hub will view and respond to all of your social media messages, emails, texts, calendars, and phone calls from one single app.
Here are a few more specs to help you learn more about the PRIV:
The BlackBerry Priv software runs Android 5.1.1 Lollipop. There are many awesome features on top of the Lollipop, just hold the circle menu button, the home button to bring up Google Now, Blackberry Device Search application or BlackBerry Hub.
BlackBerry Hub provides space for most notifications, such as email and calendar alerts, Facebook and of course Twitter notifications and more. It's pretty cool knowing that the PRIV can handle your social needs and emails, it will make my life a little more convenient in handling things that are very important and yes you can turn off one of those features if needed.
The BlackBerry's software also takes advantage of the curved display. A swipe from the side of the screen, where there's a small customizable bar, will give you a peak at the calendar, BlackBerry Hub, a To-Do-list or your favorite contacts. I know this will be a feature I will utilize a lot since I'm always making appointments.
As for the PRIV hardware, there's so many aspects of the hardware that I think everyone will love. The large Quad HD display is very attractive and it provides great viewing angles with crisp colors!
The speaker along the bottom of the phone is quite and loud perfect for gaming, watching movies or talking on the speakerphone. The power button is displayed on one side far from the volume keys, and there's an additional key between the volume buttons. That's for toggling the silent mode on and off, it also will pull up a menu that requires you to do it.
The PRIV also has a USB port on the bottom of the phone, plus a 5mm headphone jack, and an 18-megapixel camera on the back with dual-LED flash. The top of the phone has a nanoSIM tray and a microSD card slot.
Again the keyboard is awesome, it will be great for any task like emails, group messaging to participating in meetings or for me Twitter parties! The keyboard quickly sends a message on either a virtual keyboard or physical keyboard for speed and accuracy.
Security on the BlackBerry "Priv" stands for Privacy and Privilege. BlackBerry says it bolstered the Android kernel with additional security features like "Hardware Root of Trust," which the company describes "a hardware-based root of trust is established during processor manufacturing by injecting cryptography material that's later used for device authentication and secure boot." The secure boot sequence guarantees only a BlackBerry signed OS can be booted and constantly analyzes the hardware and software for any tampering. There is a compelling application called DTEK that lets you know how secure your device is, and which apps have access to what permissions. An indicator points to red for an insecure phone, yellow for a moderately secure one and green for an excellent security rating. No more strangers eye's trying to engage on your privacy!
Now the PRIV features two cameras, a 2-megapixel front-facing camera and an 18-megapixel rear-facing shooter. The camera will wow you for it will provide some pretty awesome pictures in any lighting conditions. I actually was very impressed with the image results! Plus you also have a bright flashlight/torch on the PRIV, I truly love this feature for when it's dark at night I can use my phone to help me find something quick. No need for a separate app, just tap the button in Quick Settings to turn on your flash as a torch. Or just say "Ok Google, turn on the flashlight", if you've enabled the hotword.
Well the overall performance of the Black Berry PRIV Qualcomm 8992 Snapdragon 808 Hexa-Core, 64 bit handled many of my tasks and gaming however, I did notice that when you have a bunch of apps running a slowdown occurred as I moved through the operating system. Otherwise this phone is remarkable.
At one point in my life I use to have two phones on my hip, one for business and one for personal use because neither one had the capability to handle all my task. You see even though I'm a professional blogger and a mom many of my friends are not aware that I'm also a farmer girl. So I definitely need a phone that is versatile and great in combining all those worlds together. The BlackBerry PRVI is that key phone for me and perhaps you, as for me I'm instantly reminded of how productive I am while using the BlackBerry PRVI !
Here are a few features and tips to help you along the way of learning about your BlackBerry PRIV:
Turn off unneeded Google syncing: If you have BlackBerry Hub handling your email, you don't need your Gmail syncing in the background. You'll save battery, data and notifications!

You can mark all your messages as read: Just press and hold the date. Everything prior to that date will be selected. Tap the three dot menu button in the top right-hand corner and you have the option to delete or mark as read.

Swipe to select, or swipe to delete: Those physical keyboard gestures will also let you select predicted words by swiping up, or delete incorrect words by swiping to the left.

You can also install different launchers to change the behavior of your device, the BlackBerry Launcher is packed with many unique features.

Enable "Ok Google" hotword on any screen: Head into Google Now – Settings- Voice. In the "Ok Google" detection setting, you can have your phone respond to "ok Google" from any screen for voice control.

Tap to wake: Don't reach for the power button, just double tap the display and it will wake up.

Hide sensitive information in lockscreen notifications: You can have lockscreen notifications without too much information being revealed.

To turn off notifications on an app: Go to settings sound & notification for this, here you can block all notifications for any app on your device.

Silence notifications: Hit the volume button and then hit Do Not Disturb, Priority or Normal. If you select Priority, only your Priority notifications will be served up. Do Not Disturb blocks everything, even alarms, so need to be used with caution.
BlackBerry Priv: In-depth Video
BBM®, BBM® Meetings, BlackBerry® Camera, BlackBerry® Content Transfer, BlackBerry® Device Search, BlackBerry® Keyboard, BlackBerry® Password Keeper, Calendar by BlackBerry®, Contacts by BlackBerry®, DTEK™ by BlackBerry®, Help, Notes by BlackBerry®, Tasks by BlackBerry®, Yahoo!® Finance, BlackBerry® Hub
Google Applications

Spec: Other Software

Android Device Manager, Clock, Gmail™, Google Chrome™, Google Drive™, Google Maps™, Google Photos, Google Play Movies & TV, Google Play Music, Google Play™ Store, Google Street View™, Google+™, Hangouts™, Messenger, News and Weather, Play Books, Play Games, Search, Setup Wizard, YouTube®

Google Services

Contacts Sync, Calendar Sync, GMS Essentials, Android System WebView, Google Play Services, Widevine DRM libraries, FaceLock, Google Text-to-speech, Google Talkback, Exchange3Google
Alerts & notifications
Tone
Vibrate
On-screen or multi-color LED indicator
(Notification options are user configurable)
NFC technology is used to create a connection to share information between your BlackBerry device and other NFC-enabled devices or NFC tags. Features on PRIV by BlackBerry that use NFC technology include Android Beam, Tap and Pay, and Tap and Go.
Accessibility
Google TalkBack screen reader for audible output
Face-to-face video chat with Google Hangouts
Google Now voice assistance to answer questions and perform actions
Magnification to zoom in or zoom out
Closed Captioning support
High contrast text, color inversion and color correction
Braille support using BrailleBack
Scalable fonts, customizable alerts and notifications and keyboard shortcuts
Certain models rated for use with hearing aids
So you see with all the great features the BlackBerry PRIV has, there's no way your life won't change. Everything you need to maintain your business, personal life, blogging and more is right at your fingertips day and night!
Learn more about the BlackBerry PRIV and AT&T #ItCanWait Campaigin:
Connect with At&T Faccebook | Twitter |
Connect with BlackBerry PRIV: Facebook | Twitter