Sure, a new baby is an incredible gift on its own but traditionally every mom who delivers should be showered with presents, for carrying an incredible growing soul in the womb and then pushing it out, hence "push presents", can be given before or after delivery. She did something so phenomenal hence showering her with some beautiful gifts would be a nice gesture. Fascinating Diamonds has designed some beautiful push presents jewelry that are perfect for a new mom or mom-to-be. Click on the links to know more about the product.
Round Diamond Eternity Mothers Band
Youtube Link:
https://www.youtube.com/watch?v=YjnHIKAlX_A
Embed Code :
Nothing looks more elegant than an eternity band, the sheer grace of this band can immeasurably lift the spirit of the new mom, this beautiful round shaped diamonds & sapphires which are impeccably arranged in alternate order with total weight of 0.75 ct. will encapsulate that moment, and the sleep-deprived state she has gone through this diamond eternity band will be memorable push gift for her.
Eternity Hidden Halo Engagement Ring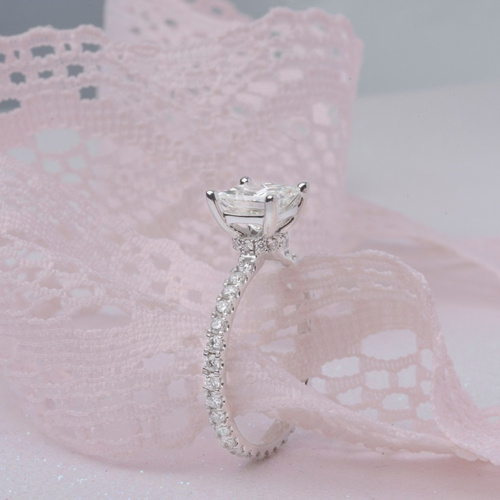 This beautiful eternity halo ring symbolizes the never-ending love, just like a mother's love. This ring features alluring 1.08 carat princess cut diamonds in a classic four-basket prong setting with round diamonds excellently studded in continuous pattern.
Beautiful Oval Halo Diamond Ring Gifts
Youtube Link:
https://www.youtube.com/watch?v=JK8oqFuoSRw
Embed Code :
Sometimes a thoughtful and simple present is required for a push gift, what can be more surprising than this 1.58 ct. oval diamond ring with halo setting which is a classic example of womanhood, it will be hard not to startle her, and this ring has a small round cut diamonds perfectly placed in the shank which brings subtlety and charm.
This could be the ideal gift to shower a newly mom-to- be.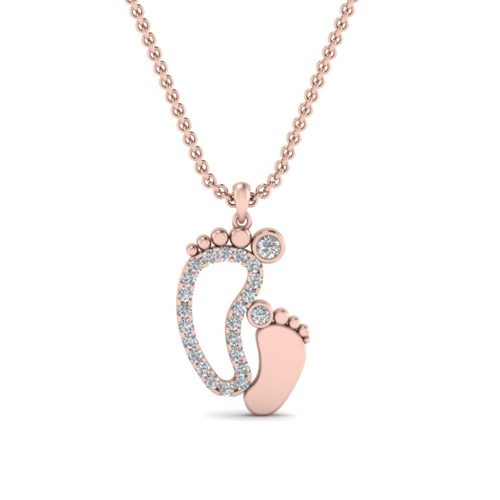 This beautiful pendant which has a baby footprint hanging by the clutch nestled with adult footprint print defines togetherness, the small glittering diamonds arranged together to display the affection of the giver, a perfect introduction for the newborn and a unique push present jewelry – this 0.15 ct. necklace not only brings charm but a lifetime gift to the mom and with fascinating diamonds choosing the right necklace is not as difficult as one feels.
If the mom is expecting a baby girl, a bracelet is the clear indication.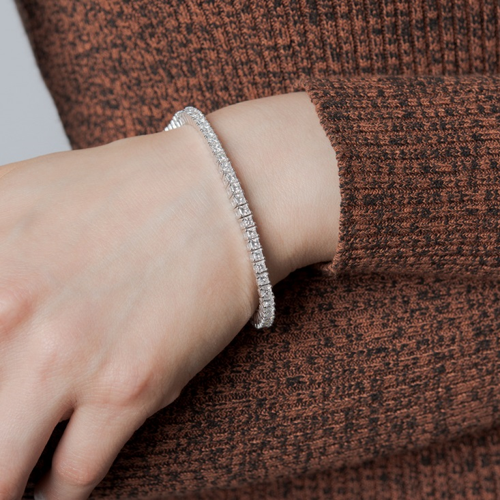 With fine series of shimmering stones aligned together defines how delighted she is & will be to wear this, after all it's a new beginning, with the alluring 4.02 ct. bracelet she will not only be happy but appreciate the fact that you have chosen something beautiful as a tennis bracelet.
Heart Pear Drop Diamond Earrings
Youtube Link:
https://www.youtube.com/watch?v=Je8hRVAY7sM
Embed Code :
Every women has different jewelry preference and its best when we honour her by giving the right push presents, a earring every mom-to-be will go for, this 1.60 ct. teardrop earrings holds an elegant & unique irresistible style which is an Audrey Hepburn inspired earring definitely a perfect push gift.
Solitaire Eternity Band Ring Gifts For Mom
Jewelry is one of the most traditional ways of offering your well wishes; she can wear it lifelong or pass it on.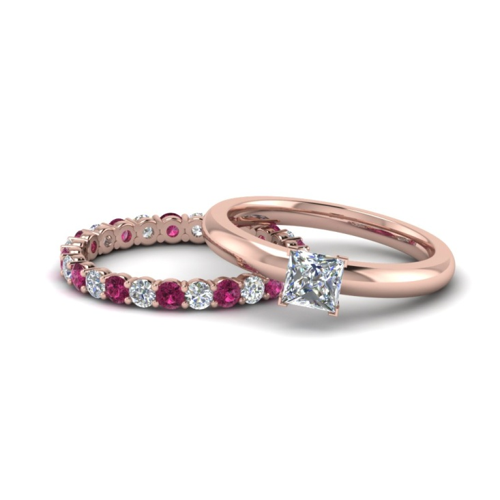 .
A solitaire ring in that essence can be memorable gift for mom. If you still covet sparkle, a 1.74 ct. princess cut solitaire ring is great on its own or can be stacked with an eternity band. A perfect diamond anniversary ring or a push present jewelry any woman would love.
A cute earring takes the cake, mom, who can expect earrings designed for her which will add sheer style to her glowing face.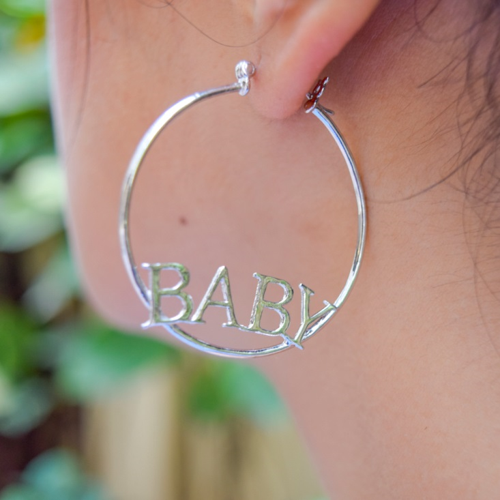 This baby lettered pattern with the glossy metallic hoop offers a wonderful present to a growing family. This is certainly a captivating earring and will bring hour of surprise to the mom-to-be, a light in the eye and a cute piece of jewelry.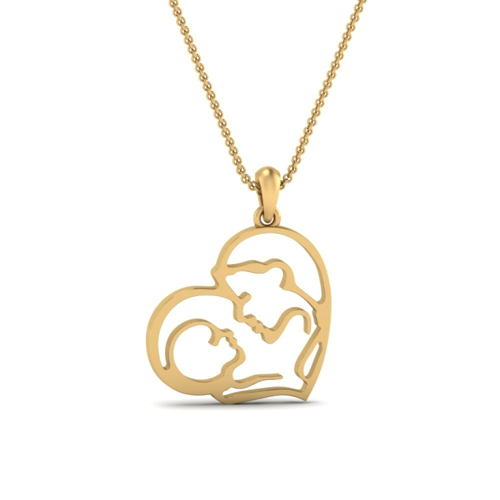 The anticipation of a new baby makes the wait more sustainable, therefore a pendant is recommendable- once the baby grows up she can certainly look at it and feel the day when the baby was born. Nothing can be more precious for a mom when she gets a unique pendant which is perfectly crafted.
Hand Engraved Heart Shaped Halo Engagement Ring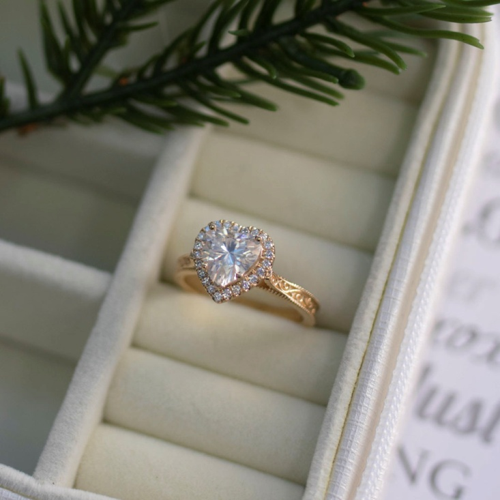 This heart shaped 8×8 moissanite halo ring is a kind gesture for one partner to present to the birthing partner to thank her for their hard work, growing a human and then delivering that baby into the world. The halo style resembles a mom protecting her child & with a moissanite center stone which shines exactly like diamond make it an affordable ring too.
A beautiful fine jewelry to treat her on the special occasion.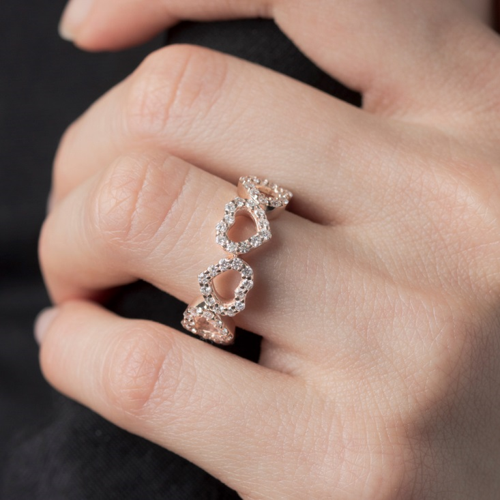 A classic yet sophisticated 0.96 ct. diamond heart design band studded with tiny round diamonds in prong setting, with a lucrative price can be one of the best & unforgettable push gifts for mom.
Diamond Antique Earring for Mom
Dazzling yet elegant style earrings she will remember this day forever.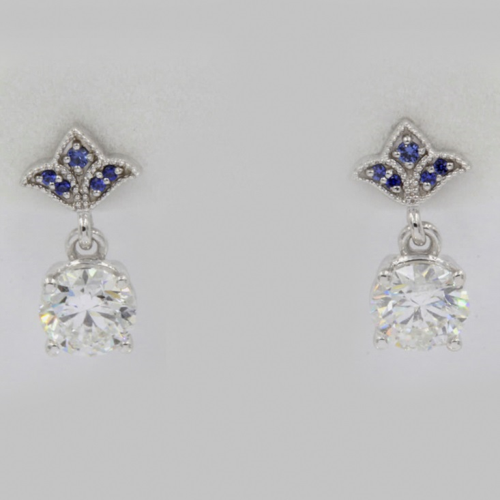 This 0.57 ct. dainty earring with a perfect round shape diamond adds a sparkling style and glamour; she will certainly love to wear this look on her with an evident smile, a great push present jewelry which you can offer.
1 Carat Heart Diamond Stud Earring
Each time she will see this stud earrings she will remember the day when she became a mom.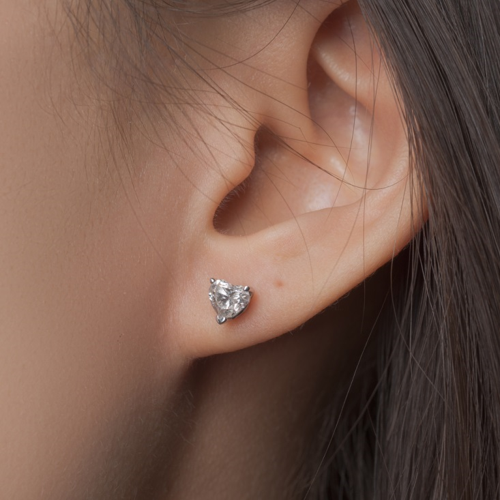 These diamond stud earring depicts character and style of a women, a one of a kind jewelry which is a perfect everyday wear. This earring reveals a hearts which is a classic example for perfect push gift.
Mother And Child Solid Pendant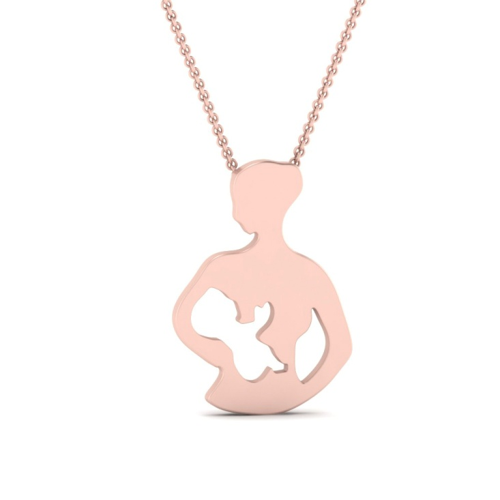 A solid pendant, yes that's how we go about – a mother embracing the child defines how beautiful their relation would be.
The mother who is waiting eagerly for the baby to arrive– she might not ask directly but special moments should have special souvenirs and this push present idea could prove the best solution here, and for a pregnant woman a solid pendant would be the right choice.
Diamond Hoop Halo Earring For Mom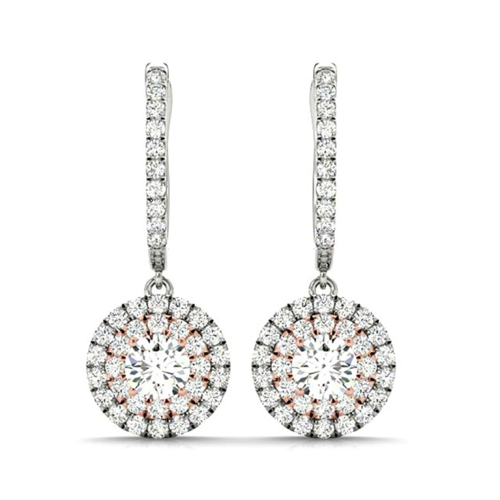 A sparkling earring can work best, that is something a new mom can wear on special occasions, simply receiving the gift in itself is a special moment, and this 1.65 ct. two tone hoop halo diamond earring adds glamour and sophistication to the look making it an ideal party-wear. We strongly recommended this push gift to the new mom.