In my home stocking stuffers are one of our holiday rituals. Every year on Christmas Eve we go stocking stuffer shopping. We seek out unique and fun gifts and stuff those stocking jammed pack with fun! And on Christmas morning we can't wait to dig into those stockings.
This year, I found some stocking stuffers early! My family loves tech gadgets. I'll be stuffing those stocking with some amazing technology from ZyXEL!
The Pocket-sized router/AP for internet access on-the-go.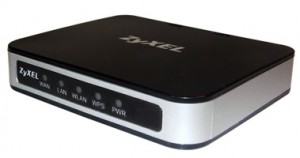 ZyXEL is one of our top choice this year in our 2013 Holiday Stocking Guide!
Two of my kiddos are constantly on the go and they need this exact gadget!
The performance is surprisingly good for it's size, with a good connection possible at 10m through cement walls. My son says it works better for him upstairs and keeping it flat also makes a difference. It comes with an Ethernet cable but is short, so if you need it to be wired and reach father you'll need to pick up a longer cable (cat 5e).
My son also liked that it was pretty easy to setup and that all the login information is written on the bottom of the router (default admin login, ip address, SSID and WPA password.)
All it all it's works pretty great and at an amazingly affordable price.
Pocket-sized router/AP for internet access on-the-go
3-in-1 Functionality – Router, Access Point, and Client Bridge
Wirelessly share a wired Internet connection with multiple friends, colleagues, or devices
802.11n wireless connectivity for data transfer rates of up to 150Mbps
USB or AC power provide flexibility for any situation
Connect with ZyXEL: Facebook | Twitter | Shop ZyXel Travel Routers
Disclosure: I received a free product from the sponsor to review. I received no monetary compensation and my opinions are my own and were not influenced by the sponsor.