Have you heard of the zodiac diet? If all else has failed, perhaps you should look to your food horoscope to devise a diet plan that works for you. Here's how.
Did you know that the average American diets go well over the recommended levels? They go well over the roof for calories, refined grains, sodium, and saturated fat. About 90% eat more than the healthy amount of sodium.
This imbalanced form of diet leads to various diseases and obesity. Because of this, the search for the ideal diet plan pushes forward.
One diet method to try is the food horoscope. This is a set diet based on your zodiac sign. The choice of food caters to your personality.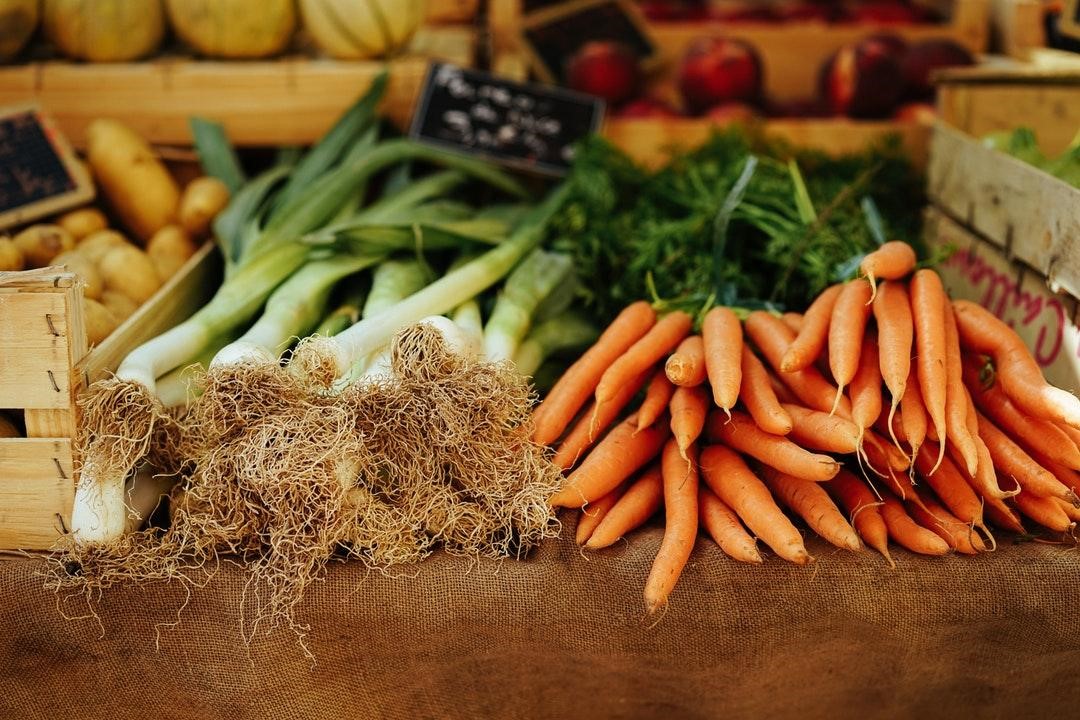 Curious with what your sign holds? Here are some details about food horoscopes for each sign:
Fire Signs
First up for this food horoscope are the fire signs. People born under these signs are enthusiastic and their personalities are larger than life. People born under the fire signs are founts of creativity and spontaneity.
Their diet should reflect on these traits. Here are some suggestions for your diet if you happen to fall under these signs:
Aries
Characterized by increased activity, people born under the Aries sign often don't sit in one place. The urge to have snacks between meals is rather irresistible. In case you plan to lose weight, you need a proper stagnated schedule that allows you to eat at regular intervals.
Go for steamed or boiled lean meat. For side dishes, have broccoli, zucchini, cauliflower, asparagus, and green beans.
You can also include pumpkins, walnuts, figs, garlic, mustard, radishes, and even dried apricots.
You will need to stay away from fried foods and eggs or reduce your intake of them. Hold back on spicy food, salt, and alcohol as well.
Leo
Leos are often hot-tempered and explosive. This can affect a person's circulatory system, particularly the heart. To address this, you need to include high protein foods in your diet.
In this case include meat, chicken eggs, dairy products, and legumes in your diet. Foods like cucumbers, fresh figs, small plums, and onions are great to have as they contain magnesium sulfate.
Whole grains and rice are no stranger to your diet. Add in root vegetables, spinach, broccoli, nuts, almonds, sunflower seeds, and figs too.
Sagittarius
People under Sagittarius should avoid fried and fatty foods if you plan to lose weight. That said, keep in mind there are good and bad fats.
You may want to try foods that have choline. This compound is responsible for processing fats and stimulating the liver. Foods rich in choline include sprouted wheat, beans, egg whites, and calf liver.
Make sure to include to whole grains in your diet. Focus on whole-grain breakfast cereals, apples, oranges, and root vegetables like potatoes or carrots.
Air Signs
People born under air signs have a knack for analysis, synthesis, and probing. They are smart thinkers and they handle abstract reasoning well. They are also all about communication.
Here are some weight-loss diet suggestions for you:
Gemini
People born under this sign are in the thick of events on a constant basis. They often take everything to heart, leading to nervous breakdowns and depression. Thus, the nervous system ends up being the weak point when trying to lose weight.
To help calm your nerves, go for high protein foods like lean meat and fish. Also, go with foods high in calcium. This is present in cabbage, cottage cheese, asparagus, green peas, and pineapples.
You might need to cut down on coffee and yeasty foods.
Libra
The urinary system needs your attention if you are a Libra.
This means you have to stray clear of spicy and salty foods. People under this sign tend to be physically weak and suffer from occasional muscle spasms. This is due to a lack of sodium phosphate.
Try foods like asparagus, carrots, beets, corn, figs, and unpeeled rice. Include oats, whole grains, apples, grapes, standard raisins, and steamed vegetables. Keep in mind that spinach, almonds, peas, nuts, and tomatoes are also good.
Aquarius
People under this sign are likely to face illnesses brought about by poor blood circulation. You will need foods rich in bioflavins and vitamin C. These strengthen the weakened blood vessels, helping in weight loss.
You can find these in grapes, apples, pears, and pineapples. Steamed vegetables, cabbage, celery, corn, carrots, broccoli, and tomatoes are also suggested for your diet.
Water Signs
Intuitive and sensitive, people born under these signs are emotional and nurturing. Their actions tend to lean more towards emotional empowerment rather than logic or intellect.
Here are some diet suggestions for you.
Cancer
A lack of calcium fluoride could lead to visual impairment, varicose veins, development of dental caries, and decreased muscle tone. If you plan to lose weight while preventing these diseases, you will need foods like hard cheeses, fresh and whole milk, chicken egg yolks, citrus fruits, rye bread, and raisins.
Also include oats, rice, oats, and wheat. You will also need some broccoli, fresh cabbage, and cauliflower.
If possible, stay away from oily foods and dial down on salt and anything sweet.
Scorpio
You might need to eat these foods as little as possible due to elevated blood lipids. In this case, dial down on fatty meat, cream, and butter. You can instead opt for fish, seafood, and nuts for your protein source.
You will also need calcium sulfate in your diet. You can get this in asparagus, onions, garlic, mustard, radishes, cherries and gooseberries. You might also need to include bananas, coconut, leeks, cauliflower, and other vegetables.
Pisces
Pisces people often lack iron phosphate in their diet. This can cause depression, anemia, and fluid retention. You can prevent this by going for foods like pomegranates, walnuts, beef liver, and raisins.
Calcium is also a good consideration since it strengthens your bones. Include fish, nuts, and dairy products in your diet.
Also include whole-grain breakfast cereals, wheat, rice, and oats. Fruits are also open game, like apples, grapes, lemons, oranges, and plums. Don't forget to include some vegetables like spinach, onions, seaweeds, and beans.
You need to hold back on coffee and don't eat oily foods.
Earth Signs
Practical, grounded and dependable, these words fit people born under these signs. They prefer something that is sure and tangible.
Here are some diet suggestions for you.
Taurus
People under this sign often face obesity. Taurus folks tend to love cooking and of course they love to eat. To reduce weight, you need to dial down on fried, fatty, and sweet foods.
Recommended foods for your diet include cabbage, spinach, leek, pumpkin, and radish. These foods address soda sulfate deficiency, which causes puffiness.
The thyroid gland is also something that needs addressing for those under this sign. You need to include iodine rich foods in your diet, like fish, sea kale, and feijoa.
Virgo
Have you checked your Virgo daily horoscope yet? While you look at that, one area that needs attention is the digestive system. Dial down on heavy, carbohydrate-rich foods if you plan to lose weight.
Instead, try going for foods like apples, ginger, pumpkin, beets, and natural yogurt. These foods can help support the digestive tract.
Capricorn
The musculoskeletal system needs attention for those under this sign. You can strengthen the bone system by foods rich in protein and calcium phosphate. You can find this in cabbage, asparagus stalks, fresh spinach, celery, grains, and beans.
If you have problems with your liver, make it a habit to cut down on fatty foods, chocolates, and alcohol.
Eat Healthily, Follow Your Food Horoscope!
It is an interesting approach to follow a diet that matches your zodiac sign. It promotes a sense of wellness and thought about how you should approach your diet. Try a diet using your food horoscope and see how it goes.
Did you find this useful? We have a variety of posts that you can check out. Like this one about healthy desserts that kids will love.