A Toddler, as we all know, includes the ages of 1 through 3. These are very important years. It is when they are growing so much. It is when they start walking and running. So if you are formula feeding, contemplating weaning your child off of breast milk, or changing their formula to fit their growing needs, you will want them to have the best nutrition for those years so that they develop to their best of their potential. Unfortunately, there are too many products on the market that cuts corners, adds fillers, and GMO's. Not something that I would want to feed my child and I'm assuming that you feel the same since you're researching the topic. So, how do you know which products to feed your family? Well, it should be a product that doesn't have all the stuff that my baby doesn't need and it should have all the stuff my baby needs to develop and grow. You want the best for your child to give them the best start you can. And, it should be easy for them to digest; to imitate breast milk as closely as possible (which is what nature intended). So, let's start with the ingredients, and a product that is in my own cabinet. Obviously it's easier for me to just go and grab it to tell you what is in it.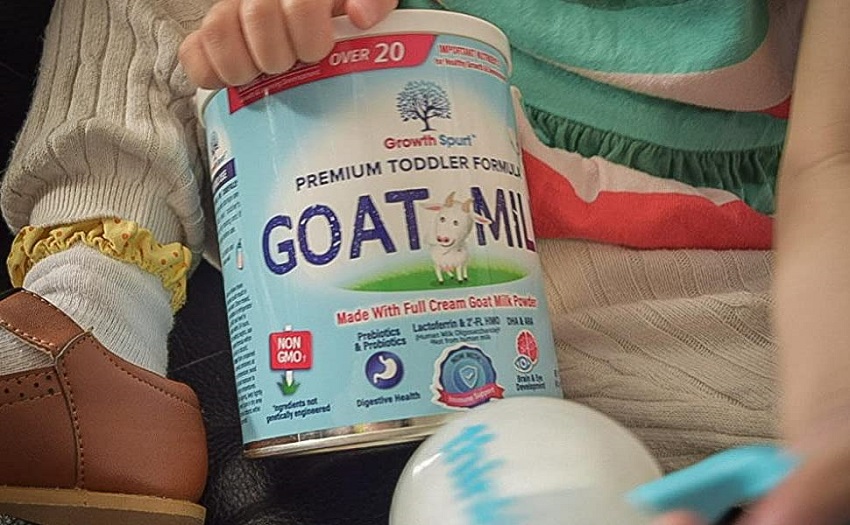 What's inside:
This is Growth Spurt Premium Toddler Formula. Now first of all I want you to know that I am not a doctor, but I can tell you what I found in my own research. The first thing that caught my eye is that it doesn't have any genetically modified ingredients (NON-GMO's). I personally don't want it myself, so I definitely don't want it for my child. It is formulated for digestive health, immune support, and brain and eye development. On top of that it has a host of vitamins and minerals for their overall health. I'll include a picture of the label below.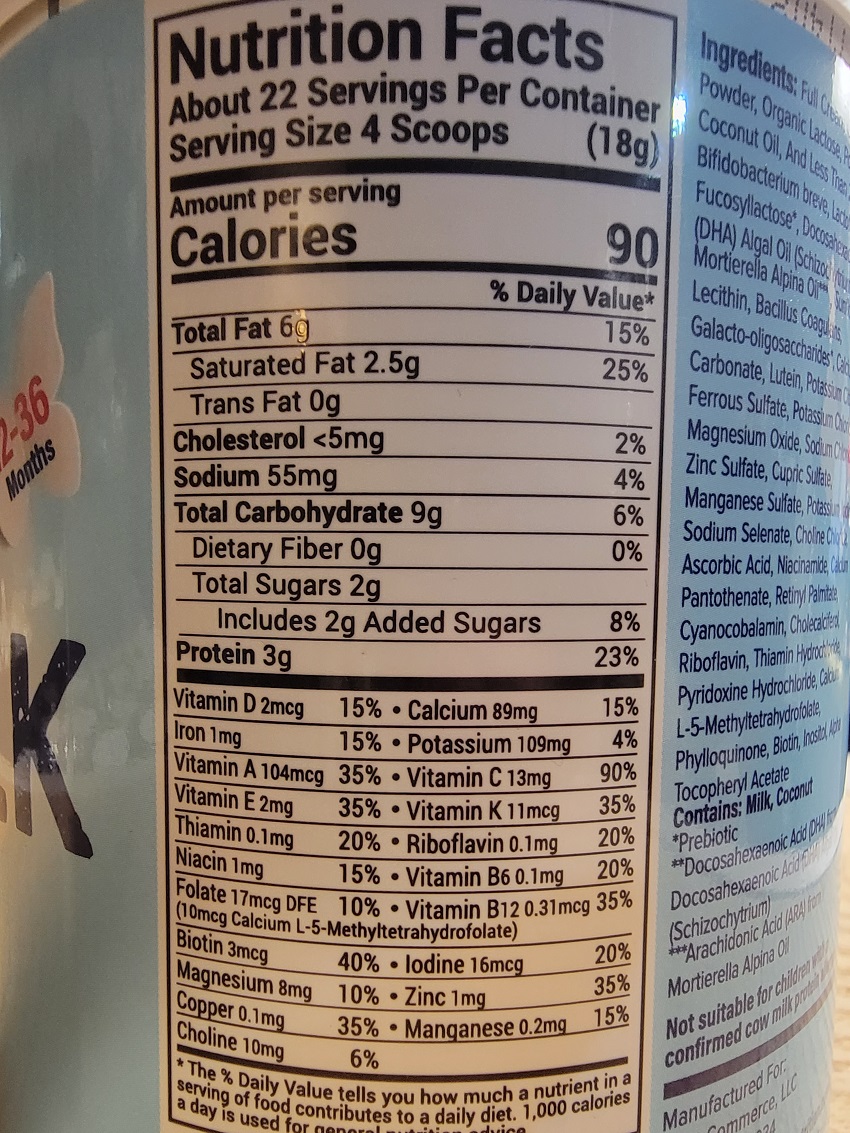 The next thing I want to address is the topic of Goat Milk. Growth Spurt has taken into consideration that Goat Milk has smaller curds and so, it is easier for your child to digest. It also contains prebiotics (like human milk) that helps to provide good bacteria in the gut for intestinal health. And well, here is a video you can watch that will explain it better than I can.
And I would encourage you to watch this video as well. It goes over some of the same things, but also talks about some more technical stuff about some of the things that Growth Spurt adds to their product for your child's health.
What's NOT inside:
What is NOT in Growth Spurt Premium Toddler Formula: sugars, corn syrups, palm oils, and fillers. If you find these items on the label, don't buy it. These are all signs of a cheap and a low quality product. These products add those items so that they can have a can full of powder for you to buy, not because it is healthy for your child.
What do Doctors Say?
Well I would rather you heard it straight from them, so without further ado…
In Conclusion:
Do your research and use a quality product. If you would like to learn more about this product, follow this link: Growth Spurt, This is an excellent product, and I also want to remind everyone that formula in some areas is hard to find. However, you can readily obtain this product by follow this link: Growth Spurt Premium Toddler Formula.
I also want to add that Growth Spurt was gracious enough to allow our readers to get a 10% discount by applying the discount code MOMBLOGSOCIETY10 at check out. They are good people that actually care about their product and the impact it has on your family.
It is very affordable especially when you take into consideration the quality and research that has gone into producing it. It is only 3 years of their life, but it is some very important years. I also encourage you to check out their Social Media by clicking on the appropriate icon below. I wish you and your family well. Take care…