Getting into a car accident is never expected, but car accidents are frighteningly common, with one in four Americans getting into a car crash at some point during their lives. You can do your best to follow safe driving practices, such as avoiding distractions, following all of the road rules, and never driving while drowsy or under the influence of alcohol, but unfortunately, even if you are an extremely safe driver, you can still be hit by someone who is being careless. When people find themselves in car accidents, the last thing they are usually thinking about is the legal ramifications. After all, if you've just been in a car wreck, you are likely feeling shaken and are possibly seriously injured.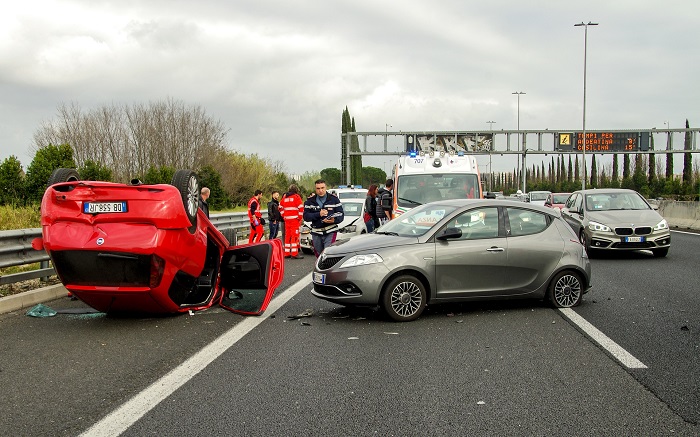 https://pixabay.com/photo-2165210/
However, as Howard Spiva, a truck accident attorney in Georgia explains, it is important to keep legal matters in mind if you get into a car crash, because proper procedures can help you file a successful insurance claim, or a successful personal injury claim if you end up injured and lacking the compensation you need for medical bills and other expenses.
Here are a few things your lawyer wants you to do if you get into a car crash.
Get the police on the scene.
A detailed police report is one of the most important parts of not only insurance claims, but personal injury claims as well. Call 911 as soon as you can, and ask the officer who comes to the scene for a copy of the police report, if possible.
Document, document, document.
Try to get as much solid evidence from the scene as you can. Take photos of your vehicle, the other driver's vehicle, and the overall crash scene. Take photos of any injuries you may have. Get the other driver's contact information. You should also try to get the contact information of any eyewitnesses. You can even record eyewitness statements on your phone, if they are okay with it. As Harvey Morris, a drunk driving accident lawyer explains, documentation can be the difference between a successful and non-successful personal injury claim.
Don't admit fault.
Don't apologize to the other driver or say it was your fault. Don't tell the police officer or insurance adjuster this either. The best time to use any type of written statements is in your favor when in the court room with a qualified lawyer who can help you properly defend yourself. If asked direct questions about the facts of the accident, you can answer them, but don't admit fault. As David Teddy, a speeding ticket lawyer in NC explains, once you admit fault, it is a lot harder to fight for a fair settlement, even if it turns out the crash really wasn't your fault. Wait to contact the lawyer, and then move forward from that point.
Get medical care right away.
Even if you don't seem to have any serious injuries, you should go see a doctor as soon as you can. Why? Well, sometimes serious injuries, like concussions, don't show up right away. You need to get a medical checkup right away to make sure that there are no injuries that you are unaware of. As Ronald Jebaily, a car accident lawyer in Florence SC explains, this makes it easier down the line to file a personal injury claim, since you will have documentation showing that your injuries were caused by the car crash. Not only do you want documentation of the results of the crash, but you also want to hold the standard of your life to the utmost importance when you have been in a car accident: this is serious stuff!
Don't accept the first settlement offer from your insurance company.
The job of insurance adjusters is to make as much profit as they can for their company. Because of this, most insurance companies will offer low-ball settlements to try to get you to settle quickly. If your settlement offer seems low, or if it will not cover your medical bills, loss of wages, etc., get in touch with a personal injury lawyer before you accept the settlement. As Robert Haddad, a car accident attorney in Virginia Beach explains, a good car wreck lawyer will be able to tell you right away if the settlement suggestion is a low-ball offer.
These are just a few things that any car accident lawyer would want you to keep in mind if you find yourself in a car crash. Remember to do your best to drive safely and hopefully, you'll never be involved in a car accident in the first place.