If you love riding your motorcycle, you know you wouldn't want to quit your rides for anything. Unfortunately, people have a much higher chance of being injured on a bike than of being injured in a vehicle. There are many steps you can take to protect yourself and become a safer rider, such as always wearing a helmet and other protective gear, following all of the rules of the road, keeping a safe distance from vehicles, and never riding under the influence or while tired.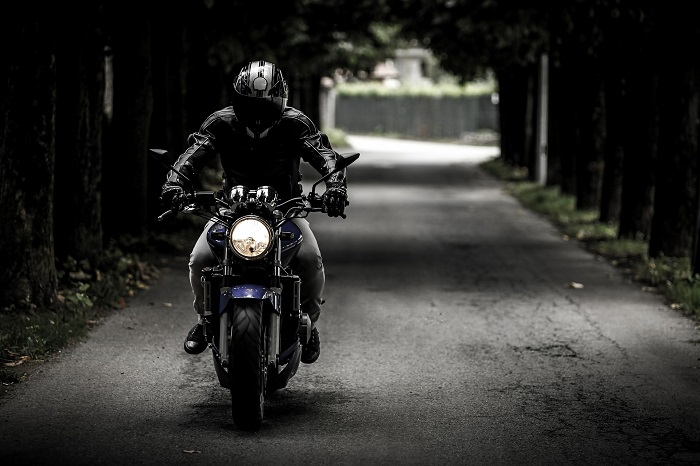 https://pixabay.com/photo-407123/
Unfortunately, even if you are very careful to follow safety rules, you can still get into a crash due to the carelessness of someone else on the road. So, what should you know about motorcycle accidents, and what should you do if you are in one?
As St. Louis MO Motorcycle accident injury lawyer Benjamin Sansone explains, the types of injuries people end up with after motorcycle accidents can vary.
A few common injuries people get after being in motorcycle crashes are:
Traumatic brain injuries. These can occur even if a helmet was worn. These injuries can cause brain damage and other issues, and can be extremely serious.
Back and spinal cord injuries. These injuries can cause complete paralysis.
Chest and abdominal injuries. These injuries can include broken ribs, a broken collarbone etc.
Organ damage. Organ damage can occur for the heart, lungs, liver etc. These injuries can range from minor to deadly and may require emergency surgery.
Bone fractures or loss of limbs. Many people in motorcycle accidents end up with various broken bones, which can take a while to heal. Those in extreme accidents may end up losing a limb.
If you are involved in a motorcycle crash, you need to understand what steps you should follow in order to protect yourself. As you know, getting into a motorcycle accident can be devastating to health and is a very serious possibility to consider. Here are a few things you should do if you find yourself in a motorcycle crash.
Get out of the road.
The first thing you need to do is get to safety. If you land in the road, try to get your bike out the road with you, but if you cannot, get yourself out of the way of incoming motorists.
Call law enforcement right away.
You need to call 9-1-1 right away and inform them of your crash. Police officers will arrive shortly and create a report about the accident. An ambulance may also be sent if someone is injured.
Document the scene of the crash.
As Rock Hill motorcycle accident lawyers Schiller and Hamilton explain, getting documentation of the motorcycle crash can be helpful for when you file an insurance claim or personal injury claim. You'll want to get photos of the vehicle, your bike, the crash scene, and any injuries you have. You can also get the contact information of the driver and any eyewitnesses. If you're injured and cannot do this, ask someone else to take photos in your place and send them to you.
Get medical attention.
If you are seriously injured, you will be taken to the hospital in an ambulance right away. However, even if you don't appear seriously hurt, you should still go see a doctor for a check-up right away. Injuries like concussions are not always obvious right away, and as John Demas, a motorcycle accident attorney in CA explains, you will need medical documentation if you end up needing to file an insurance claim or personal injury claim.
Seek legal help.
If insurance isn't covering your medical expenses, or if you've suffered an extreme injury that has severely impacted your life, you may need to file a personal injury claim. These claims can be filed if you are severely injured in an accident that was the fault of the driver of the vehicle you collided with. As the motorcycle wreck lawyers at Tate Law Offices explain, if you're seriously hurt at no fault of your own, you shouldn't be left to suffer from the medical bills and lost wages alone. You need an expert lawyer who can fight for a settlement on your behalf while you focus on healing from your injuries with dignity.
These are just a few things you should understand about motorcycle accidents. Enjoy your rides, but make sure you stay as safe as possible and take the correct actions if you find yourself involved in a crash. A motorcycle is a great mode of transportation as long as it is safe and comfortable for those riding it as well as those riding around the bike on the road.