I've seen so many apps and you better believe the market is full of all kind of apps even to-do apps. Now there is a new app available to you called WeDo.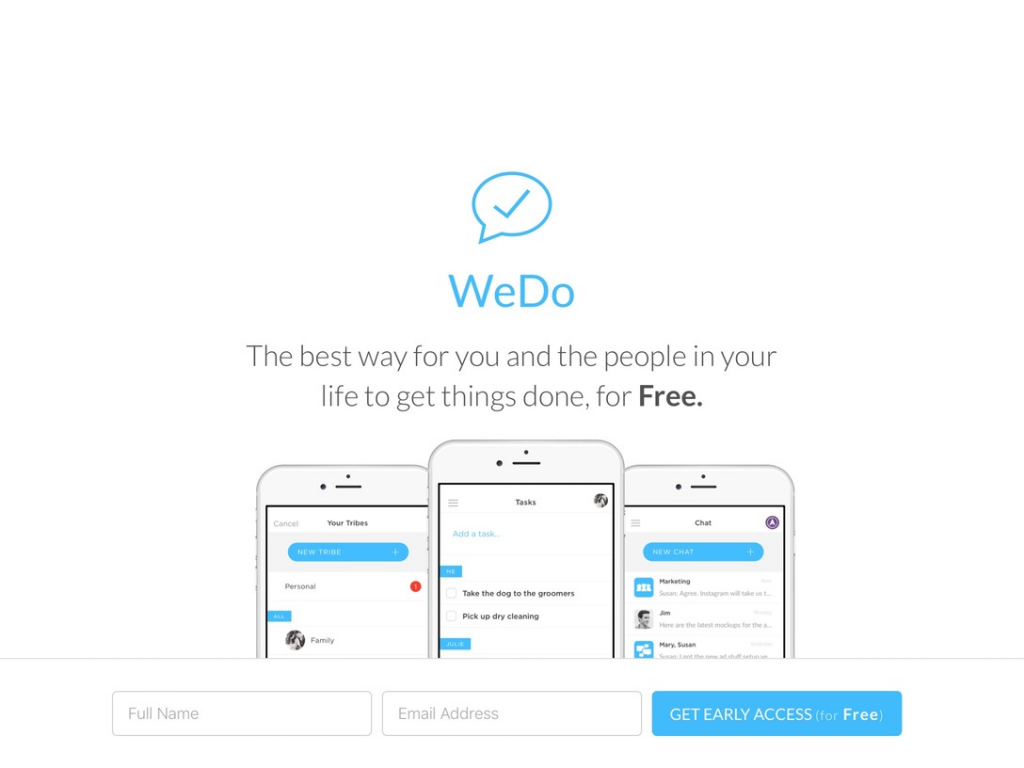 WeDo just launched a few weeks ago on iPhone and best of all it's free! This platform is a way for you to organize your work and your job to-do list and share it with your colleagues, friends and family. Whatever needs to be done that day, you can quickly assign that task to one or more users via this app.
What I like about WeDo is when something on the to-do list is completed, one of the users in the shared list can mark it as completed. Once that is done everyone in the group will be alerted that the to-do task has be finished. As a mom, and business individual I can use the WeDo list for a number of things like: organizing my business trips, making my shopping list, getting my college daughter to-do list to leave ready and sharing with family, share important deadlines and much more.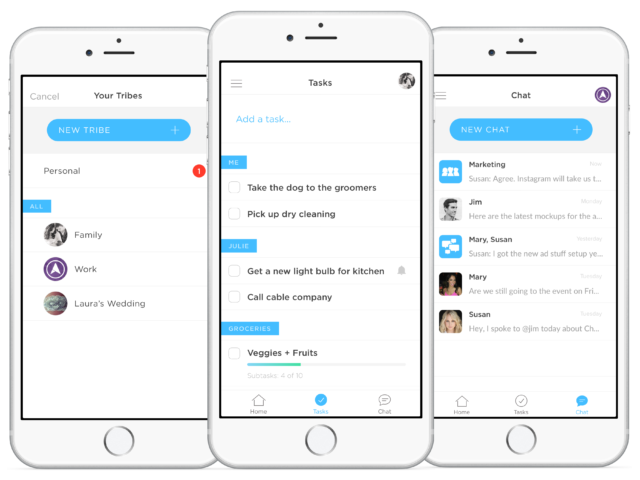 WeDo will let you chat all day long about your to-do list! You can stay on top of things and see what's getting done and since the kids will be headed back to school, this app will surely come in handy. Mom or dad can create a to-do list and chime in together when one or the other has completed the kid's to-do list. This beats leaving a list on the refrigerator or on the table where we sometimes forget to grab it.
Another feature I like is WeDo is also equipped with Smart Reminders, this means WeDo will help remind you of what needs to get done at the right time. You can also set a due date for critical deadlines, this will be very help for many businesses because sometimes we become too evolved in our daily task we forget to handle things on our to-do list. That's happen to me a few times.
WeDo is only available on iOS, and a WiFi connection is required. WeDo is organized into three sections: Your Tribe, Tasks and Chat. The Tribe is where you add existing WeDo users or other people by using the plus symbol (+) in the top corner, you can also share your to-do list in tribe, next we have the chat feature where you can chat with your WeDo users about each to-do list that has been shared and see updates and much more. You can visually see everyone on the list comments and shares with the WeDo app.
Oh don't worry, WeDo also has allows you to create a to-do list for your eyes only which I like also, even though this is a great app I still feel many like myself would like a little privacy. So having that option is good and I'm sure will become popular too.
Actually, the WeDo app period will become real popular, I think it brings so many great features to the table that we all will use. It not only help us manage our lives it will save time for all involved!
I feel the creators really did invent a useful app that millions will be waiting to use no matter whether you're using this app for home, business or any everyday task. The WeDo features will surely help you get the job done and put you on track to being organized.
Here's more about the Founders Of WeDo:
Spencer Shulem, CEO and Co-Founder
Spencer is a 21-year-old award-winning mac developer with specialties in product and mobile. He enjoys hikes, and traveling. Before he started WeDo, he had traveled to over 49 countries.