One of the best educational app for preschoolers is the new Hello Spring app. With the Hello Spring app, preschoolers who are already using technology in their classrooms with tablets and computers can use this app to learn about the natural world in a fun and educational setting while at school or home. This app allows kids of all ages to play a series of games by also using their very own backyard or one of their favorite local parks!
This app makes a simple trip to the local park or the backyard a fun new experience for both parents and kids with a real life feel, kids using the app can play as a virtual farmer as they try and maintain their gardens.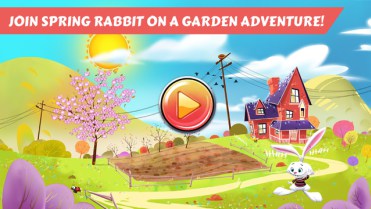 The Hello Spring app is easy to navigate; most preschoolers will be able to play on their own after the first try. Within this app the kids will learn how to be responsible, some of their tasks are growing vegetables, keeping pests out their garden, hatching and caring for baby birds etc.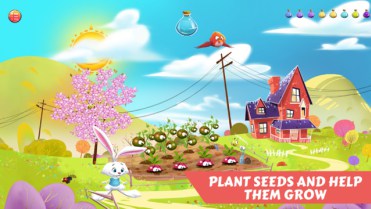 Kids can interact with the environment by tapping on trees, bees, birds, foxes and snails to learn and play. As kid's complete milestones and objectives they get to color Easter Eggs as rewards and new colors are added as they progress.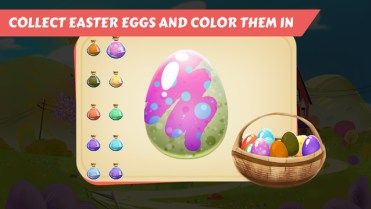 The Hello Spring app is a must have you will have an awesome time with this new app and its features, the price of 1.99 is well worth it and I recommend this to all parents and preschoolers to give this a try, you won't be disappointed.
Here's more about the creators: The Hello Spring app was created by two parents who wanted their kids to learn and have fun at the same time. They want to encourage outdoor activities and teach kids about what they can do when there are outside. In a digital world we need to teach kids about what happens outdoor and how things changes in spring season. To make things easier to understand for kids, we've put egg activity with regards to the most known holiday in spring, Easter. We address to parents who believe in an healthy life and healthy food.
Again, I think Hello Spring App will be a big hit for your children, it's fun, educational, has awesome graphics, easy to navigate, teaches your children how fresh produce grow, fun outdoor activities for kids and parents to bond and enjoy. So grab your iPhone or iPad and download the app so your children can get started. I can't wait to see what's next with this app, I'm sure they will soon add more animals and more cool rewards.
You can purchase via iTune or visit the Clapenjoy website to learn more.
Remember to connect with via Facebook | Twitter | to keep up with the latest.