Urgent Care vs. Emergency Room: Illness and injury can be scary, especially when things happen in the evening or over the weekend, when a primary healthcare provider isn't readily available. So, how do you decide where to go when sick or injured? The
Urgent Care Association of America
(UCAOA), has some great information on what constitutes an emergency… when an ER visit is appropriate and when a trip to an urgent care facility will be best.
Emergency Physician Scheduling Software
is becoming a large way to provide quality care, and a quality work experience for any physicians.
First – lets talk about what types of urgent care facilities are available:
Urgent Care vs. Emergency Room
Most people are aware of the fact that hospitals have emergency rooms. Not all are aware of the many options that are available, for non-life threatening situations. Here is a breakdown of some alternatives.
Urgent Care Clinics
These facilities can treat a number of types of illnesses and injuries that are serious, but not immediately life threatening. Their staff are usually qualified to set bones, stitch wounds, treat severe flu symptoms, and other illnesses such as bronchitis and strep throat or asthma attacks. One can receive IV fluids, and get test results while waiting, as most have onsite labs for diagnostics. X-ray equipment is also readily available.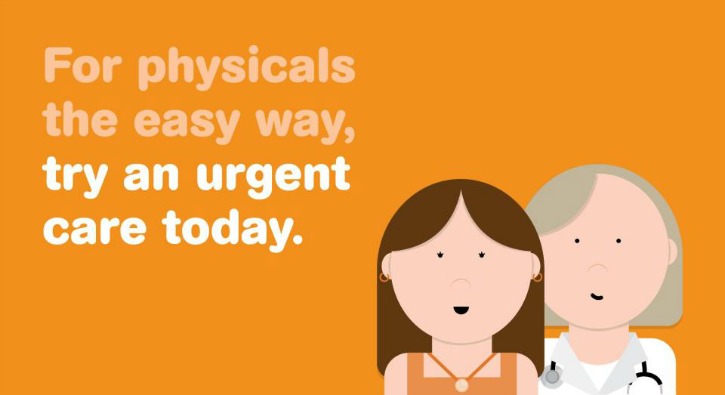 Retail Clinics / Walk-In Clinics:
For more minor illnesses, sprains and strains…sometimes even wellness checkups and routine vaccinations, a retail/walk-in clinic might be just what the doctor ordered.
Telemedicine is growing in popularity by leaps and bounds.
This is great for the faced paced life that has become common place. Doctors and nurses can consult with patients over the phone / internet, to diagnose non-threatening illnesses and call in prescriptions to local pharmacies. This is also a great option for those who live in remote areas.
On-Site Clinics
Large companies are beginning to provide in house clinics. This reduces the amount of time that employees have to take off, to visit healthcare professionals primarily for wellness visits. This not only saves businesses time and money, but is cost and time effective for employees.
So what are the 2 biggest reasons to go to Urgent Care instead of the ER, if one does not have a life or limb threatening illness or injury?
EXPENSE – Urgent Care bills will be a fraction of the cost of an ER visit.
TIME – Usually the wait time at an urgent care/ on demand facility will be much much less.
It is conservatively estimated that between 13 and 27 percent of emergency room visits, could have easily been treated at an alternative facility. Yearly the savings for these visits could be upwards of $4.4 billion.
Personal Experience with Urgent Care and Emergency Room treatment.
A year or so back, a grandson who was about a year old, seemed to be rapidly developing a really really bad cold. My daughter took him to the nearest after hours Urgent Care clinic, since he seemed to be getting sicker and sicker by the minute. They took them back right away and very quickly realized that he was is need of more skilled treatment. An ambulance was called and while they waited for it's arrival, the skilled staff got him stabilized for the trip to the nearest hospital.
After further treatment at the community hospital, he was air lifted to a pediatric hospital, where he was diagnosed with severe asthma. After a week long stay, he was released. Going to the Urgent Care clinic, which was so close to their home, probably saved my little Ashers, life. Had his mom driven farther to the nearest hospital, he may not have survived.
Wrap up of what you need to know about Urgent Care vs. Emergency Room Visits
Emergency Rooms are for true life threatening situations. If you are at all in doubt, then head to the ER…but before you get sick or injured the Urgent Care Association of Americaa has these tips for you.
Remember the Three C's – Care / Convenience / Cost.
Care: Evaluate the severity of your symptoms and identify what services you may need. Life- or limb-threatening issues should always send you to the ER. Anything else can likely be treated elsewhere.

Convenience: Know what healthcare facilities are available nearby, as well as their hours of operation, to determine the best option.

Cost: Understand which providers are covered by your insurance, or if there are any requirements such as pre-authorization.
Need to find a healthcare facility? Just click ——–> Where Is Urgent Care.