Well It's that time of year where we will be preparing for a few summer backyard parties and what better way to do so than with an awesome cooler from TRINITY.COM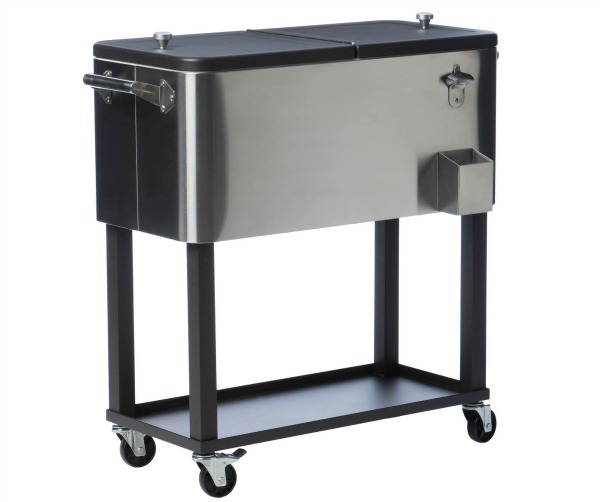 One things for sure we love to entertain during the summer month and this awesome TRINITY Stainless Steel Beverage Cooler will be the perfect cooler to keeping all our beverages cool.
The Trinity Stainless Steel Cooler is great to use not only in the backyard but by the poolside, at barbeque gathering or a family get-together, no matter where you are you can have your TRINITY Stainless Steel Beverage Cooler right with you even at the park! The best thing about the TRINITY Stainless Steel Beverage Cooler is it's so convenient because it's on wheels making traveling with it even easier!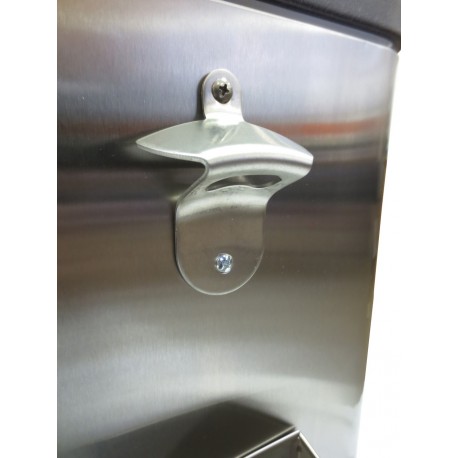 Now trust me when I say this is not your regular everyday cooler this cooler is made of high quality and durable 304 Stainless Steel, has 80 quarts/20 gallons/80 aluminum can capacity, as well as a bottle opener cap catcher. You have 2″ x 2″ casters for easy mobility (2) locking, (2) non-locking, it includes drainage plus for easy care, two-sided easy access lid, some assemble is requires and weights 34 lb. Now you tell me if this isn't the perfect entertaining cooler, I'll say No Doubt!
Another great thing I like about this cooler is the stainless steel sleek design, it's sure to go with any home outdoor décor, plus the ice cart is especially convenient with its raise design and wheels.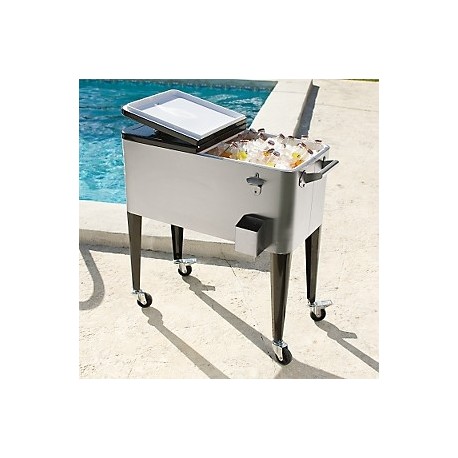 Well move over everyone, TRINITY Stainless Steel Beverage Cooler is ready to kick off your summer outdoor parties, light the lights up, grab the BQ grill and fill up your TRINITY Stainless Steel Beverage Cooler to kick off the day
Your guest will be sipping on their favorites beverages for up to 12 hours! No one will hurt their back reaching for a cool drink from this cooler. Ready to quench your thirst, open one side of the lid, grab what you what, remove your can or bottle and sit back and enjoy.
Let the summer parties begin with the TRINITY Stainless Steel Beverage Cooler, but wait there's more. Trinity has a wide selection of items that will fit your needs in any area of your home like storage products, kitchen items, even your garage can become organized with this nice TRINITY 3-in-1 Suitcase Tool Box.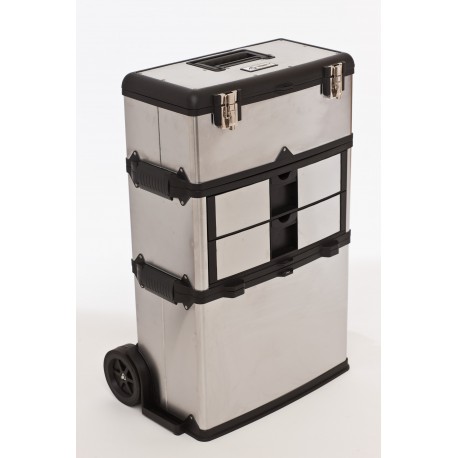 Well, there you have it, the TRINITY Stainless Steel Beverage Cooler!! When you get a moment check out Shop Trinity.com so you can see their wide range of products and many other coolers .
Most of all remember to keep up with them via Facebook | Pinterest | Twitter| ShopTrinity.