Zuli's Smartplug packs more punch than you would realize when you first open the box. I have never seen a plug unit have the ability to do so much.
The Smartplug is small and only takes up one plug. It is also white so it isn't going to stick out like a sore thumb. If you own a smartphone, then you are all set. Can you imagine controlling your lights, crockpot, well anything that you can plug into? You can put your light(s) that are plugged into the Zuli Smartplug on a timer. So when you come home from work your living room light(s) are on. Better yet if you are out of town and want to have your lights go on and off at certain times, it can be done with the Smartplug.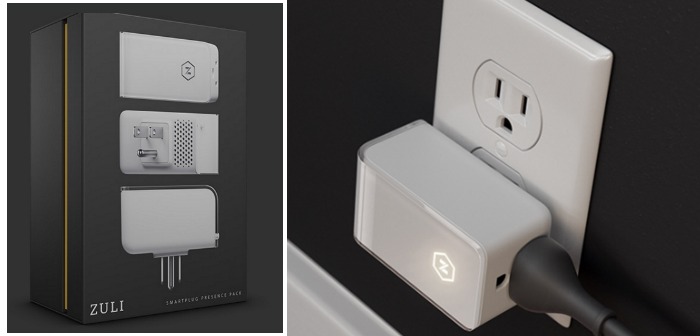 You do not want to let the small look of the smartplug to fool you, it does four things in one which will give you great flexibility. "The Zuli Smartplug is the result of intelligent design, meticulous refinement, and a driving desire to push the boundaries of what's feasible."
This product is meant to last. It is manufactured with insert molded prongs, double injected plastic, and the highest quality materials, you can be assured your Zuli Smartplug was designed to be just as functional as it is beautiful. A subtle LED on the front gives you just the right feedback when needed and an unobtrusive button on the side makes sure you can always be in control.
When your home has Zuli Presence™, any room with a Zuli Smartplug will know when you're there and instantly adapt to your personal lighting and temperature preferences, then everything turns off when you walk away. Sounds too perfect to be true, right? It is awesome and I never realized there was something like this available. You can even use the dimmer for your lights, even if your lights aren't on a dimmer. It is that amazing.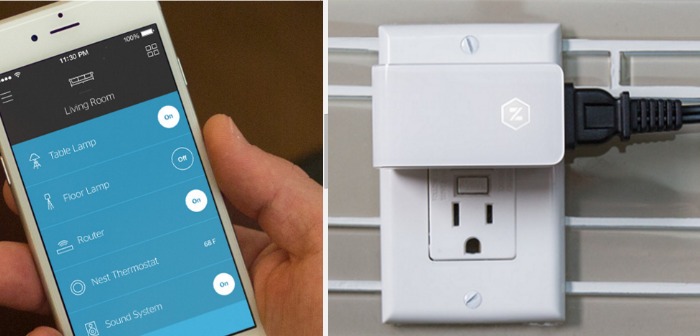 I love the control you have with these smartplugs. If you are in bed and want to turn your light off without getting up, you can with just one finger. You can see the energy consumption for all your appliances at a glance, and get the insight you need to start making smarter choices about efficient use and conservation. You'll feel more powerful than ever. It always feels great to feel the power. Well I think it is from time to time.
You can even schedule any appliances that are plugged into the smartplug. Your schedule, your timing and not have to worry about it again. Once you plug in your smartplug, and install the app on your phone, it will guide you through the set-up step by step. You will be on your way before you know it. It was very easy to set up so that was another positive I found.
If you would like to check out more about the Zuli Smartplug you can visit them on their social media and website. You can purchase a 3 pack for $159.99 or 1 for $59.99 at the time of writing this post.
Facebook | Twitter | Instagram| Tumblr | Website