Valentines day is once again upon us, and this means it could be time to head down to your local luxury food shop and purchase some expensive wines and cheeses for when you return home from that special meal. Of course, there's also a lot of other things you can do to make this night memorable, and I'll focus on some of them in a moment. At the end of the day, do you really want the magic to stop when you leave the restaurant? Or would you prefer to have a cozy and romantic set up waiting for you at home? I'm sure the answer to those questions is obvious.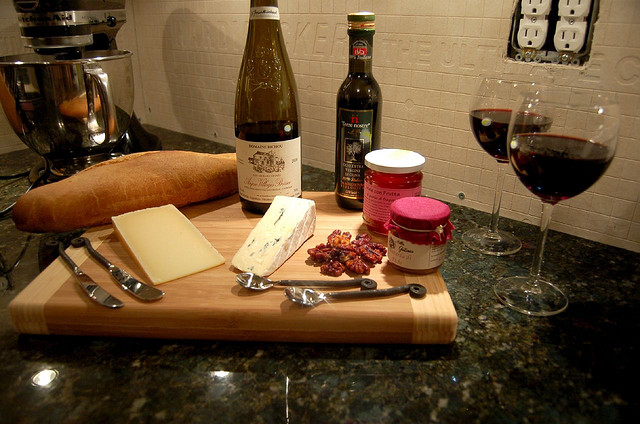 With all that in mind, this article will give you some great ideas for what you can do to make your home look extra alluring on this very enjoyable evening. Whether you're married and going out for a meal with your husband or even if tonight will mark the first date with your new partner, ensuring your home is both ambient and equipped with everything you might need for the afterparty is essential. So, spend the next few minutes reading through my suggestions, and I guarantee your man will have a smile on his face when he arrives.
Consider Lighting
After a candle lit romantic meal, the last thing anyone wants to do is go home to bright lights and glaring worksurfaces – it simply ruins the mood. So, you'll want to refrain from using the main lights in your home tonight, and only switch a few lamps on when needed. Of course, if you haven't got any, there's still time to head out and pick up a dimmer switch from your local hardware store.
Purchase A Hot Tub
It might be a little too late to get one of these in time for tonight, but purchasing a romantic hot tub for your garden from a reputable retailer like BlackPineSpas is one of the best ways of making sure you both have the most enjoyable evening possible. This is particularly useful if you're dating someone new, as jumping in the tub together has a strange way of breaking the ice.
Buy Some Nice Wine
Just to be clear, when I say "nice wine", I don't mean anything they stock at your local supermarket. Whilst some of this might taste okay, it will never compare to more upmarket brands, and so you should aim to purchase some from a specialist online seller who deals with only the best vineyards in the world. You can expect to pay anywhere between £50 and £200 for a decent bottle of plonk, so have your bank card ready. It's definitely worth the expense though.
Create A Playlist
When you bring a guy back, you'll want to have music playing in the background, as this helps to stop you both from feeling awkward when there's nothing to say. So, go through all your CD's and MP3's immediately and start creating a suitable playlist. Just make sure you carefully select the best songs because lyrics can say a lot.
Well, there you have it folks. You should now have enough great ideas to ensure tonight goes off without a hitch. I hope you have a fantastic time, and if it goes well, I expect to receive an invitation for the wedding.
Have fun!