I'm not one for emotional displays but when I opened my picture-engraved locket from PicturesonGold.com I had to hold back tears until I could show it to my husband.
I'd be lying if I said a few tears didn't slip lose.
We have precious few photos and keepsakes from our wedding day, after moving multiple times and after our youngest autistic son used many items as sensory therapy *sobs* … so this is one keepsake I will treasure! Solid Stainless Steel, on the left is a photo of my husband and I from our wedding day, while on the right is the only professional photo we have of all three of our boys, taken within weeks of Logan's release from NICU.
I was hoping for a nice representation of both pictures but, as you can see, the level of detail included in these engraved photos is absolutely stunning! It's the perfect Valentine's Day present, though I am steadfastly refusing to wear it until the actual day, even though I take it out to look at it every day.
I even forgot that my birthstone was on the bail (the link that attaches to the top of the locket which the chain runs through) – while I didn't go for the diamond, the cubic zirconia looks very nice instead. Add in the sterling silver locket and chain and my sensitive skin even likes this jewelry.
The notes about the build-your-own locket in sterling silver are amazingly detailed about what you can do with this level of personalization:
Color Laser or Laser is 100% Waterproof & Scratchproof and is guaranteed for a lifetime.
Normally Ships in 1 Day.
Message Engraving is engraved with a high definition laser engraver.
If when uploading your photo, your photo doesn't fit perfectly inside the locket and you see white space, don't be concerned as we will automatically fill in.
If your photo has people in it that are spaced apart, our digital artists will enhance the photo to bring them closer together.
Color Laser or Laser- we remove the background of the photograph. Let us know in the "Special Instructions" Box (Last Step) if you'd like the background kept in.
On Paper Prints the background is left in by default, if you want the background removed, let us know in the "Special Instructions" box (Last Step).
If there is an object you want removed from the photo or you have any special requests, let us know in the "Special Instructions" box (Last Step).
The photos I uploaded to use were from my wedding and from right after Logan was released from the NICU – Pictures on Gold pulled the background away from both pictures to allow for better engravings for both, but they can literally pull images from separate photos if you need to do that. I haven't seen anything like it before. (No laughing at the non-experienced one here!).
I Recommend Making your Special Someone Cry
In a good way! By giving them a gift they can't find anywhere else! They offer a huge array of lockets, pendants, dogtags, and even some awareness pendants and charms. They have a medical ID section and just about any kind of personalized jewelry you could dream up.
While this is one of the most amazing personalized pieces of jewelry I could have, I have to tell you that PicturesonGold.com is full of amazing and meaningful gifts, and they cater to every budget! I know you could find the perfect gift for your special someone (or yourself!) this Valentine's Day!
If you'd like to take a chance on winning your very one PicturesonGold.com personalized jewelry, you can enter the giveaway available! (WILL BE POSTED SOON!
Facebook | Twitter | Pinterest | Instagram | Shop
PicturesonGold.com has been generous enough to offer one lucky reader a chance to win their own locket. Simply click the image below to enter via the rafflectoper.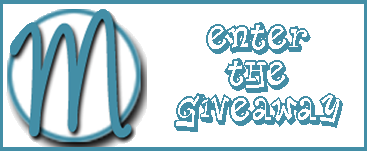 Disclaimer:
This product was received from the Company for review purposes only. All thoughts and words in this post is my own and I was not paid to endorse it. I am only voicing my opinion about this product.