What can be more meaningful than celebrating a new life coming into the world? Baby showers are sentimental (and fun!) for both guests and parents alike—if executed correctly. When things go array, undue stress can create a world of trouble. The extravaganza isn't just about showering mom with gifts; you need to make meaningful memories that can last a life time. If you're looking for a few tips on how to throw a flawless baby shower without a hitch, keep reading to learn the wonderful ways to welcome a little one to the world.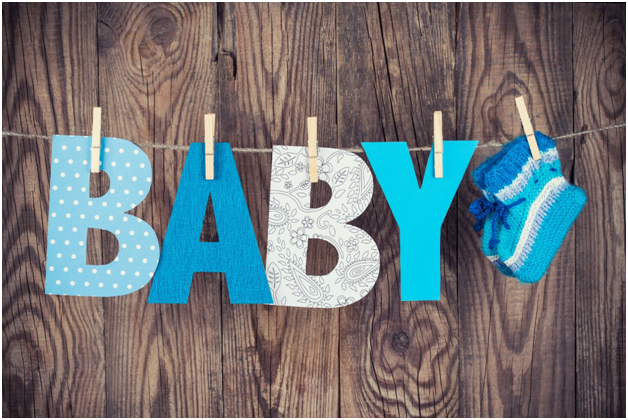 Enlist a Friend
Moms: do not throw your own baby shower. Rely on the help of a best friend or family member who can assist with planning and take on the bulk of responsibility. You have a baby growing inside you, and worrying about balloons or RSVPs is the last thing you should be doing. Step one is contacting someone you can count on—and who would probably be honored by the proposal—to ask for help with the party.
Set the Logistics
Next, you need to choose a time, date, and place. Timing is important here. You'll want to throw the party at least four to six weeks in advance of your due date so you actually have enough energy to enjoy yourself and enough time to purchase or borrow any baby necessities that you still need. Your registry might update you with which items have been purchased, but you won't know until after the shower whether or not it's accurate—someone may just want to surprise you with that beautiful bassinet crib. Select a Saturday or Sunday to within that time range and choose a place that has enough space to accommodate your guests. Weather permitting, an indoor/outdoor setting is ideal.
Word to the wise: before finalizing the date, talk to the honoree's mother, sisters, and best friends to find a time which all can be present.
Choose a Theme
Once you finalize the logistics, send out the invitations—but make sure the invites match your theme! Your theme is what will tie everything together at the baby shower and will help guide your decisions regarding elements of the party such as decorations and desserts. Plus, it's fun for your guests! Traditional themes are baby related, i.e. pink or blue. However, flipping through some parenting magazines can inspire you to get much more creative. Try recreating your own take on Hundred Acre Wood with a Winnie the Pooh party for a little hunny, or opt for a whimsical unicorn theme to honor a magical mother-to-be. Set a budget, though. As fun as throwing a Pinterest-worthy party may be, you don't want to break the bank doing so.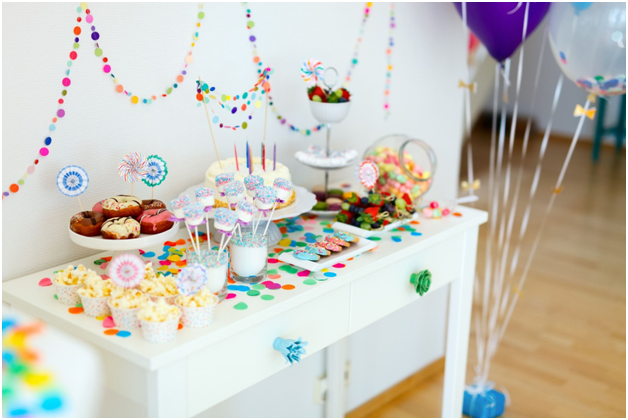 Get Prepared
Now that the wheels are in motion, follow up on those RSVP stragglers so you have a headcount and know how much material to buy. In addition to decorations, you'll need to purchase disposable tableware and party favors to thank your guests with. Regarding food, you don't need to plan a three-course meal; however, you'll definitely want to supply partygoers with something to nibble on throughout the shower. Dessert stations are very popular amongst modern mom; set out a buffet table adorned with adorable desserts such as donuts, cake pops, brownie bites, and chocolate dipped strawberries that guests can delight in. You'll need a variety of refreshments, as well. Just because mom can't drink doesn't mean the guests won't want for. Opt with the classic champagne but include a variety of juice choices and garnishments so that everyone can customize their mimosa. Non-alcoholic options are also a must, so stock up on water, iced tea, and lemonade.
Plan Activities
Before and after the great gift unveiling, plan activities your guests can partake in as they mingle about. There's no shortage of games, crafts, and competitions you can choose from. Some of the most popular ideas include:
Asking guests to bring a photo of themselves as a baby and encouraging each other to decipher the faces
Guess games, such as the mother's measurements, or identifying baby food amongst miscellaneous mush (and awarding the winner with a prize!)
Decorating baby onesies with fabric paint or iron-on letters
If you follow these tips, your baby shower will almost certainly be flawless. Remember to follow up with thank you notes and—most of all—have fun! This is meant to be a celebration, not a nightmare, so don't get worked up when planning the big day.