Sure, finding the perfect gifts for your friends and family is an important aspect of Christmas, but we all know that holiday parties are the real focal point of the season. What better reason do you have to wear a sparkly dress, slip on some amazing high heels that will make your feet go numb, eat tons of food, and pose away for photo after photo with your best friends? But if you are anything like us, you have been seeking that perfect Christmas party that will look like it came right out of a Hollywood film. Unfortunately, sometimes if you want something done right, you have to do it yourself. Meaning, it is up to you and you alone to throw an epic Christmas party that everyone will remember decades down the road.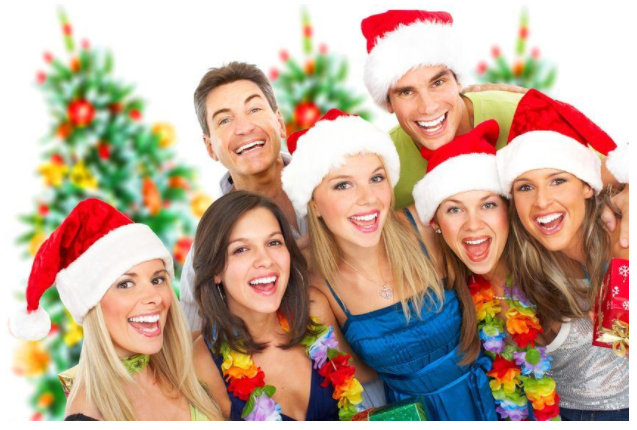 Set the tone early and enforce it by all means necessary…
The first thing you have to do is figure out what type of party you want to throw. Will it be something Martha Stewart put on her website or something involving tapped kegs? Or maybe a combination? Once you know what type you want to throw, you need to make sure your guests know what they are in for at least a couple weeks early. One major way to do this is to set a dress code, as that simple step will let your guests know exactly the kind of party they will be attending. For instance, cocktail attire relates the message that it will be a classy party. However, if you're throwing an ugly Christmas sweater party, your guests will have time to hunt down that perfect Santa-themed pullover. Don't have one yourself? Buy ugly Christmas sweaters from Tipsy Elves for you and your partner—these ridiculous designs are sure to complement your party's Christmas theme.
Invite the right people…
If you want to avoid awkward moments and unnecessary tension, make sure to fill your guest list with people who will get along super well. That does not mean that they all have to know each other, but you should have a pretty good idea regarding who in your social circle would get along with the most people. The more at ease people are, the more likely they are to let loose and have fun. That said, you should make sure that the majority of the people there know each other. That way the getting to know you stage is brief and limited to only a handful of newcomers. Once you've decided on your guest list, send out pretty, customized invitations to all of your loved ones.
You don't have to go crazy with the decorations…
Yes, it is a Christmas party, but that certainly does not mean that you have to make your home look like the North Pole. All you really need is a Christmas tree, some tinsel and mistletoe (this one is a must) for your guests to get into the holiday spirit. Feel free to add a festive wreath or add a couple snowmen accents, but you really don't need much.
Don't slack on the holiday music…
While you don't have to go crazy with decorations, you simply have to spend time on creating the perfect Christmas playlist on Spotify. How else will you properly set the mood and encourage drunken singalongs? Need some ideas? Pull out some good ol' Mariah Carey for sure, throw in Bon Jovi and maybe some Weird Al Yankovic, and don't forget that song Snoop Dogg sang about Santa going to the ghetto.
Fooooood and driiiiiiinks…
Obviously, your party has to have food and drinks, and this is where you can flex your creative muscles if you want. You can make cute Christmas cookies and prepare some spiked egg nog. You can have a pot filled with hot chocolate or apple cider always simmering at the ready. Just make sure to offer some fresh fruit and vegetables, as well as plenty of water, because your guests might be trying to avoid extra calories as much as possible.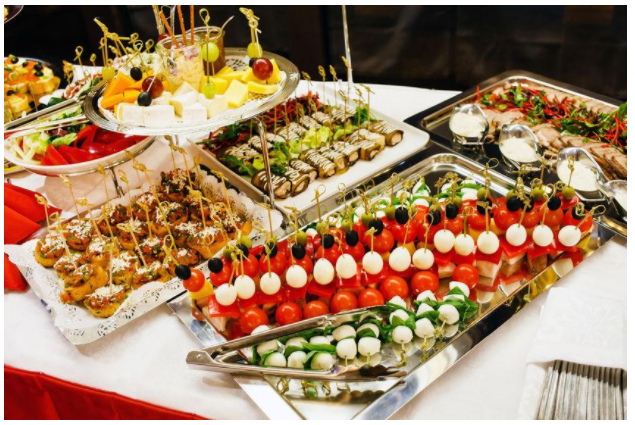 Photo time…
It just isn't a party nowadays without a photo booth, but hiring a professional company is expensive. Instead of dropping big bucks, just hang a themed backdrop against a good sized wall and designate that as the photo spot where people can use their phones to take pics. You should also offer some props they can use, like festive Santa hats from Party City and reindeer antlers, to really make it memorable.