Delhi, the capital of India, is amongst the biggest cities in India with plenty of hustle and bustle. Although Delhi itself is a wonderful tourist place with historical monuments, vibrant markets, and delicious cuisine but Delhiites feel the need to go out of the busy city quite often for rejuvenation. December is the best month to explore various destinations outside Delhi. During this time weather in plain areas is pleasant and in hilly areas, there's a good opportunity to witness the snowfall. Delhi is fortunate to have a wide range of options for weekend getaways ranging from hill stations, religious sites, and wildlife sanctuaries to historical destinations. We have compiled a list of best getaways options neat Delhi during winters.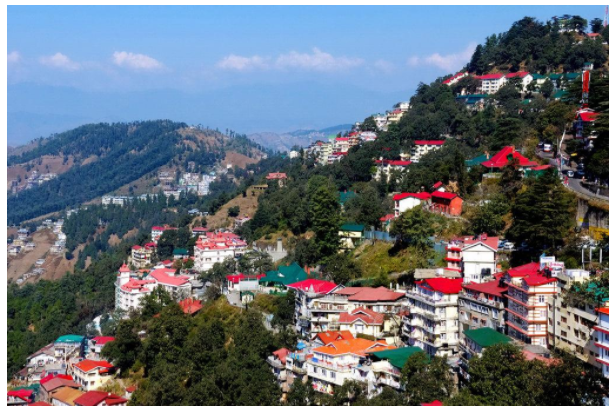 Shimla: It is the capital of Himachal Pradesh and arguably the most popular hill station in northern India. It is famous for its natural beauty, lovely weather and colonial heritage. It is perched at a height of 2200 m and generally witness snowfall between the months of December and February. Shimla is a well-planned city and was an erstwhile summer capital of British India. Apart from its heritage and natural appeal, it has well-built roads, cleanliness, and effective administration. During the Shimla trip, one must visit the Mall Road and The Ridge to feel the colonial charm of this place. Kalka-Shimla to train, Institute of Advanced Studies, Jakhu Temple, Scandal Point, Johnnie's wax museum etc are important attractions in Shimla. The toy train to Shimla from Kalka goes through amazing tunnels and valleys and is one of the most wonderful train rides in the world. Shimla is visited by a large number of tourists from Delhi and they prefer traveling by reliable Delhi to Shimla cabs.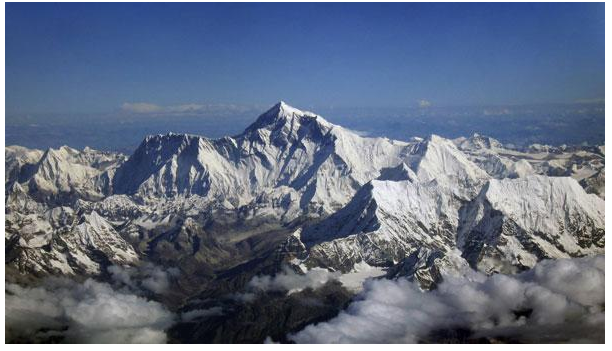 Manali: Located at a height of 6260 feet above sea level, Manali allures a large number of travelers with its mesmerizing landscape. The beautiful river Beas flow through the town and creates a breathtaking landscape. It is ideal to visit Manali during winters to watch the snow at Rohtang Pass and Solang Valley and take part in snow sports. It is a perfect place for adventure seekers as they get a great opportunity for trekking, paragliding, skiing, white water rafting etc. Manali is home to many famous temples including the Raghunath temple and Jagannathi Devith Temple. Manali acts a base town for excursions to Leh, Lahaul, and Spiti district. For a safe, affordable and convenient travel from Delhi, book Delhi to Manali cabs.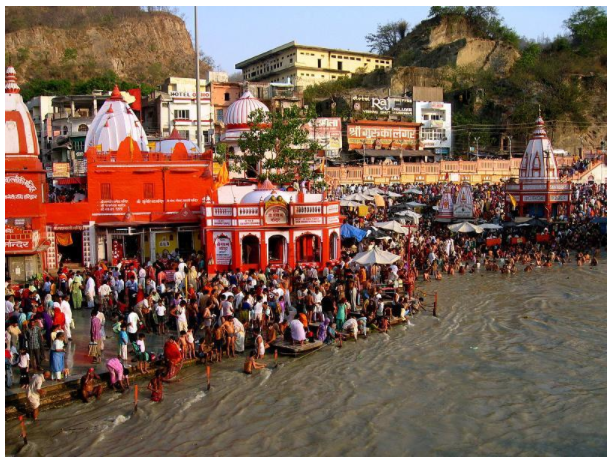 Haridwar: Situated along the holy river Ganga, Haridwar is one of the most revered pilgrimage towns in India. It is said in Hindu mythology that taking a dip in the Ganga River can relieve devotees of their sins. Ganga Aarti at Har ki pauri ghat is a mesmerizing daily event in Haridwar. It starts at around 6:30 pm every day. There is the ringing of bells in the temples and during the prayer, devotees float diyaas and flowers in the holy river that makes the whole atmosphere blissful. Haridwar is also known for Kumbh Mela, a grand congregation of devotees, which is held once in 12 years. Must visit attractions in Haridwar include Mansa Devi temple, Chandi Devi temple, Har ki Pauri, Bharat Mata temple and many more? If you are planning to travel from Delhi, you can book best in class Delhi to Haridwar cabs through Savaari.com.