When people think about preparing a traditional family dinner during the winter holidays, they plan to roast a stuffed turkey or bake a glazed ham for the main course. Instead of repeating the same meals over and over again, you should serve a new type of feast—in place of turkey or ham, you can serve your favorite seafood dishes for all of your dinner guests.
If you aren't sure if seafood is the greatest representative of the holiday spirit, you should know that it is a cultural staple for some during the festive time of year. On Christmas Eve, many people of Italian descent celebrate The Feast of the Seven Fishes, which is also referred to as La Vigilia—this celebration honors the midnight birth of Jesus on Christmas Day. The night involves a veritable feast of seven courses of seafood with ingredients like lobster, clams, shrimp, mussels, scallops, cod and anchovies. Families go all-out for the celebration, adding other dishes of pasta, vegetables, and sweets like cannolis, rainbow cookies, tiramisu or gelato.
If you want to try to celebrate The Feast of The Seven Fishes this year or try your own variation on the special dinner, you should try to get your main ingredients to be as fresh as possible. You don't even have to travel to your nearest grocery store to pick up your list of ingredients because you can order your seafood online. Instead of searching through the grocery store's limited selection at the last minute, you can get lobster delivered to your door for the exact day that you plan to cook for your feast. If you use the website Lobster Anywhere, you can order fresh Maine lobster along with other seafood favorites like clams, scallops, crab, mussels and shrimp directly to your home.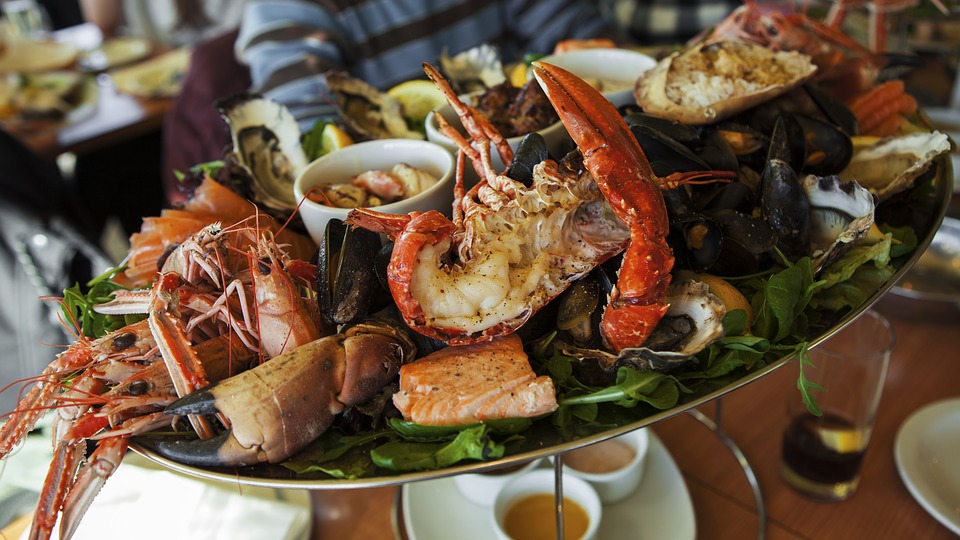 Plan seafood dishes that are flavorful and delicious, but uncomplicated for you to throw together—if you are cooking a lot of food, you will want to keep the recipes simple to avoid feeling overwhelmed. If you want a decadent but easy entrée, you can make baked lobster tails with condiment options like melted butter, lemon slices, and chopped parsley. If you want to make a traditional Feast of the Seven Fishes dinner dish, you can make a hearty pasta by tossing together spaghetti, fresh clams, white wine and olive oil.
Other seafood dishes you can try to cook for your big feast:
Seared scallops

Grilled shrimp

Steamed mussels

Fish or crab cakes

Fried cod balls

Seafood Stew
There is no reason that you should have to buy yet another turkey or ham to serve for your big annual dinner. Take this year as an opportunity to try a different holiday tradition and cook up a feast full of rich and delicious seafood. Your guests will be thankful for the fresh change, along with all the fresh lobster, shrimp, clams and crab sitting on their plates.