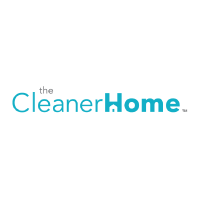 Do you ever feel like there is just not enough time in the day, week or month to properly clean and maintain different areas of the home and products? Well, you are not alone, and we have a great new resource for you. TheCleanerHome.com, a new site that launched just last month, is dedicated to providing homeowners with home cleaning solutions that includes tips and tricks for keeping the bathroom, bedroom, kitchen, laundry room and living room clean. This interactive site allows you to click on different products or "hotspots" in high traffic areas that are prone to the growth of bacteria, mold and mildew, including faucets, flooring, countertops, walls, shower curtains, windows, kitchen items and cleaning products. When you click on a "hotspot" it provides solutions on how to properly clean and maintain each item, along with ideal items to purchase that are infused with antimicrobials that will help inhibit the growth of microbes in between cleanings.
Think your house is already clean enough? We suggest taking TheCleanerHome.com quiz to find out just how clean your house really is. Additionally, you can find blogs that highlight specific problem areas, such as "back to school cleaning tips," "4 areas of the kitchen that can benefit from antimicrobial technology" and "must-know cleaning tips for a stain and odor-free sink." Check it out for yourself, visit TheCleanerHome.com.
Connect with TheCleanerHome.com: TheCleanerHome.com Site | TheCleanerHome.com on Facebook | TheCleanerHome.com On Twitter
Disclaimer:
This product was received from the Company for review purposes only. I am only voicing my opinion about this product.