PLAY-DOH has evolved from the living room table to the devices we use every day now. Backflip Studios and Hasbro bring us a fun game app called PLAY-DOH Jam. As a ball of PLAY-DOH, your objective is simple: avoid objects that are in your path while smashing PLAY-DOH monsters. By doing this you collect PLAY-DOH from the monsters that get smashed in your path. Getting rid of these PLAY-DOH monsters will save the unique planets you get to venture to. Large varieties of power-ups will also help you battle these big PLAY-DOH monsters. The PLAY-DOH ball will grow larger in size with each monster you roll over, giving an acceleration to the PLAY-DOH ball. The end goal is to get the highest score by the end of each level. Each level can be challenged again adding to a great replay value to the game.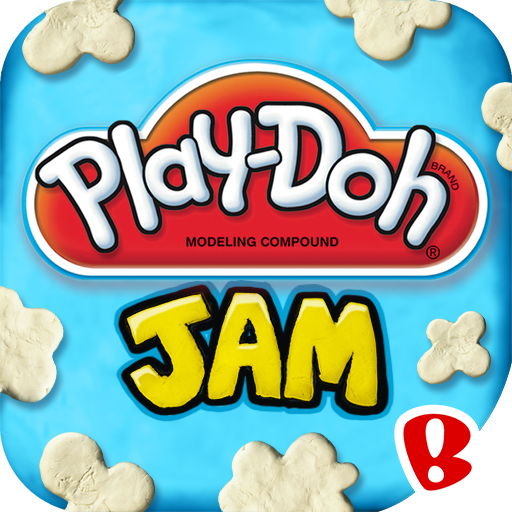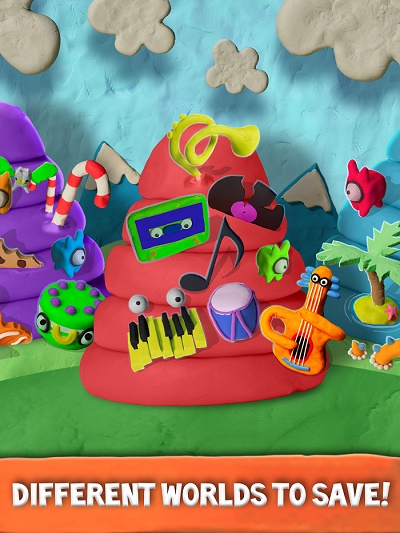 PLAY-DOH Jam is easy to play once you get your hands on it. No need to go in to large detail on how the game works. With your finger lead the ball to the end of the map. In the end flick the PLAY-DOH ball a few times, and watch it take off beating the big PLAY-DOH beast. Between each level you get a chance to make a variety of monsters based on the amount of PLAY-DOH you have collected. You will be happy to see that the beasts you have purchased appears in the next level. Also a powerplay will follow depending on the points you received from the previous level. Once you start a ball of PLAY-DOH with the letter "P" will appear if you have conjured up enough points for this powerplay. Slide your PLAY-DOH ball over the powerplay to receive a flaming boost to your acceleration.
PLAY-DOH Jam is one of the better app games to download for free. Though not everything in the game is free as there are in-app purchases, you won't find yourself forking out your entire wallet/purse just to enjoy the game. A perfect game for both girls, and boys, parents can be happy knowing their children aren't off doing things they shouldn't be. The kids will be too occupied by this game, and what PLAY-DOH beast they are going to defeat next. PLAY-DOH Jam has been confirmed to have future updates adding more worlds to protect from the PLAY-DOH beasts. It is now up to you to save each unique PLAY-DOH world, and I wish you the best of luck. The PLAY-DOH beast will be sure to not make it an easy adventure for you. To get started download PLAY-DOH Jam today.
Connect with BackFlip Studios:
Connect with Play-Doh:
Disclaimer:
Thanks to Backflip Studios for making this post possible. All opinions are my own.