Everyday technology is proving to be one of the most important tools to look out for our well being. Whether we are making our lives easier, or making our lives healthier, we are taking steps in the right direction. A large number of these items are using smartphones to their advantage. One of the products utilizing smartphones through apps is Wing. The Wing app monitors lung function by breathing into a sensor that fits inside your pocket comfortably. The objective of the Wing is to show you how your lungs are functioning right now, at that very moment. The Wing seems like something that should be in every home around the world. Wing has the ability to alert you before an asthma attack strikes. Wing also helps keep track of your medication, and even works with you and your doctor to adjust the dosage you may need on a day to day basis. Anything that helps monitor a part of my body that I have less control over is warmly welcomed in to my life.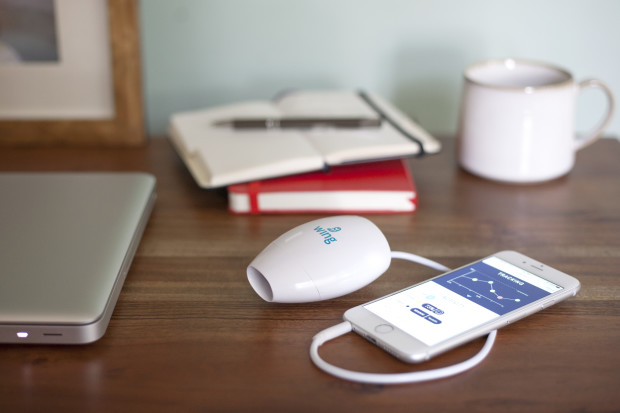 If you have asthma this could be a life changing tool for you to better monitor your condition. You may not be unable to cure the asthma, but Wing can decrease the impact that asthma and other lung diseases have on your life. Wing is also capable of identifying exactly what is causing your asthma to trigger. When you breath into the Wing sensor it accurately measure two different important lung functions.
FEV1: How much air is released within one second
Peak Flow: How fast you release the air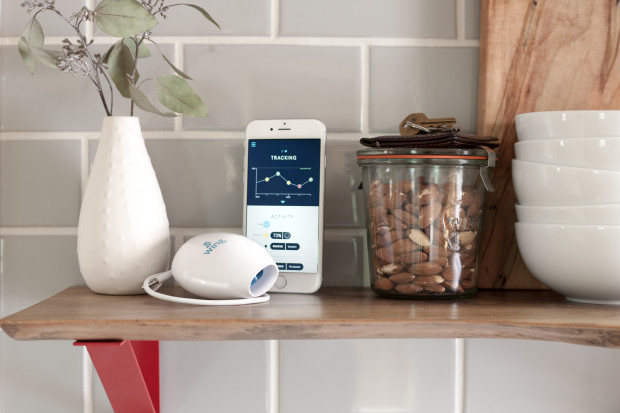 Right than and there you have results from Wing explaining how your lungs are functioning. It is nice to know that technology has come so far as to allow us the benefit of monitoring our lung health with a tool that is small enough to fit inside your pants pocket or coat pocket. The Wing is sure to open up pathways that may eventually evolve in to a a mouth piece that can connect wirelessly through WiFi or BlueTooth. Call it a dream come true, but Wing did just that for many, they made a dream come true for millions. I am grateful to witness things that will enhance the future life with a positive impact and Wing is one of those things.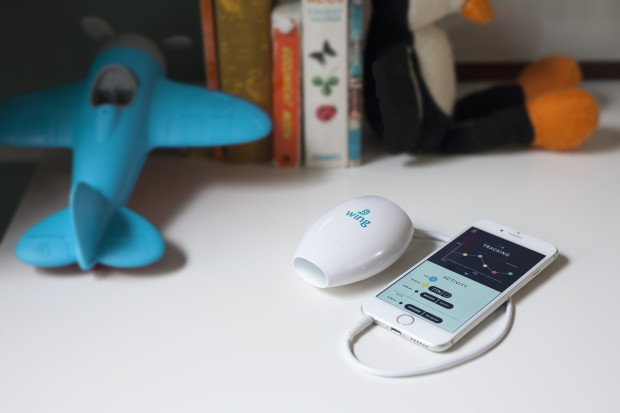 Other lung functions the Wing Measures are:
Chronic Bronchitis, Chronic Obstructive Pulmonary Disease, and Emphysema
Cystic Fibrosis, and Pulmonary fibrosis, ect.
Athletes
Musicians
Anyone whom wants to monitor their lung function
If you are as interested in Wing then head over to the Indiegogo campaign and help support this team of wizards. You will literally be helping Wing take off and fly to the goal it's campaign has set. You will not only be supporting people who have asthma. Wing is going to be utilized in several different ways by several people who intend to use it with intention to monitor themselves. Perhaps someone only wants to monitor how their lung function is on a daily basis. However, a person with asthma gets the benefit of Wing learn more about their asthma with each use. I highly encourage anyone who wants to better monitor your lungs function to support Wing. I see a bright future ahead, and it's thanks to bright minds like the creators of Wing that we take steps toward a better life.
Connect with Wing:
Website | Campaign | Facebook | Twitter
Disclaimer:
This product was received from the Company for review purposes only. All thoughts and words in this post is my own and I was not paid to endorse it. I am only voicing my opinion about this product.