It's easy to make excuses for being out of shape. Many of us have trouble finding the time to hit the gym or even go for a walk, but what if you could hold your fitness in the palm of your hand? Well, you can! Although your smartphone may sometimes distract you from your fitness goals, it can also help you meet them.
No matter which smartphone operating system you use, its app store is likely crawling with health and fitness apps. With so many options, however, it's tough to pick out the ones that are worth a download. These five apps shine as some of the most useful, effective standouts.
FitStar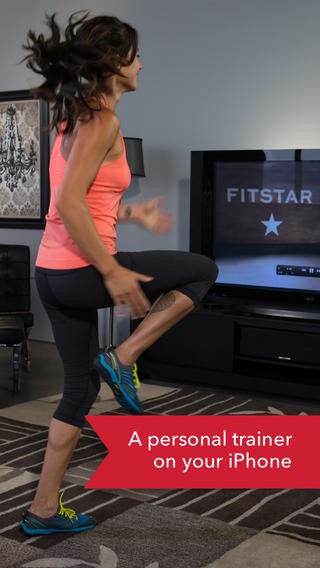 Image via itunes.apple.com
FitStar for iOS is the perfect solution for those of us who can't afford a personal trainer, but could still benefit from a customizable strength training workout. You can be coached by NFL tight end legend Tony Gonzalez through a rigorous training session, with workouts that are personalized to help you accomplish your fitness goals.
Multi-angled videos guide you through your workout, which will change depending on your progress. When you get comfortable doing a particular move, you know it's time to move on to something more challenging. FitStar does that part for you, altering your workout to make sure you work up a sweat.
The basic version is free and incredibly effective, but there is a premium option available that provides you exclusive offerings and workouts.
MapMyFitness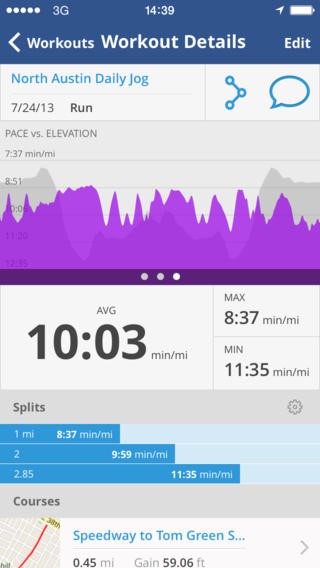 Image via itunes.apple.com
MapMyFitness lets you track and manage over 600 fitness activities, from walking to cycling to rock climbing. Use it to record every aspect of your workout including speed, duration, pace, calories burned, and even elevation. It's a great tool for tracking progress and setting goals for yourself, and it's available for free on iOS, Android, and Windows.
While you're at it, pick up EveryMove. It syncs with other fitness apps like MapMyFitness and tallies up reward points for successful workouts that you can spend at your favorite retailers. Right now, EveryMove is available only on iOS and Android, but a Windows version is in the works.
Nike+ Running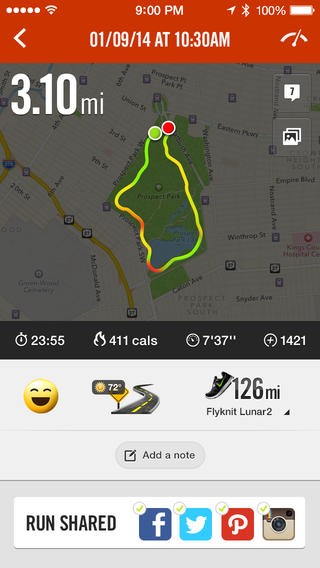 Image via itunes.apple.com
There are scores of running apps out there, but if you want to get serious about going from the couch to a 5K, don't miss Nike+ Running for iOS and Android. It has the basic runner's app functions like tracking speed, pace, distance, and calories burned, but it also has a handy coaching feature that can help you reach your goals. The app provides you with tips, workouts, and training programs that will have you marathon-ready in no time. You'll also receive daily motivational messages to remind you that it's time to head out to the track.
Strava Cycling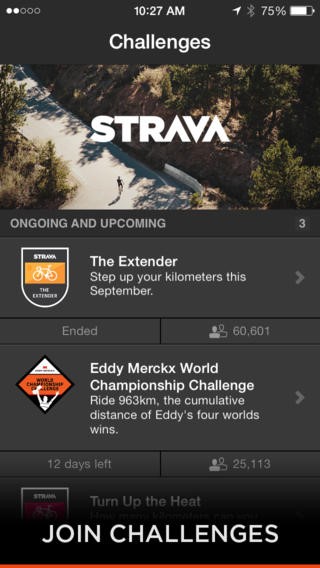 Image via itunes.apple.com
If cycling is your thing, you'll enjoy Strava Cycling, free for Android and iOS. This app immerses you in a cycling community, turning exercise into a game. You can challenge other riders to races or get your name on the leaderboard when you set a personal record. It's a great way to take some of the monotony out of exercising while making a few friends along the way. If your cycling friends need a little encouragement, you can use Strava Cycling to send them some support.
Lose It!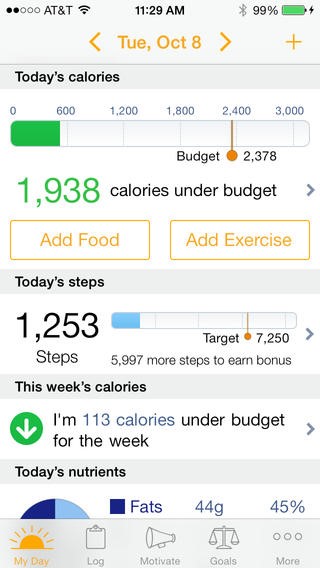 Image via itunes.apple.com
Those focusing on losing weight will want to check out LoseIt!, a calorie tracker for iOS, Android, Kindle, and Nook. Well, calorie tracker is a bit of an understatement. Enter your goals into the app and let it create a weight loss plan just for you. That part is nothing too special, but its food tracker and barcode scanner definitely are. Instantly find out if a particular food item fits into your fitness plan or if you should throw it out. Plus, you and your friends can create teams to compete in weight loss challenges.
With so many other aspects of our lives going mobile, it's only natural that our health and fitness regimes follow suit. These apps are revolutionary in helping users change their lives, and with a T-Mobile 4G-enabled mobile phone, you can join their ranks.