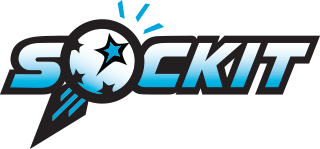 My granddaughter has been waiting to join the soccer team for some time now, she's been slowly preparing herself by practicing in the backyard. Well, this year she will finally get the opportunity to play because we just signed her up! I think this will be a great sport for her to start off with for she is so shy at times. Soccer will allow her to become more sociable, enhance her motors skills, teach her team work, help her with developing speed, stamina and much more.
At one time we even thought about allowing her to have private lessons to help get her ready for playing soccer, but now with THE SOCKIT I believe she can learn well on her own.
You may be wondering what is The "SOCKET"? "SOCKIT" is a soccer trainer to help your child with their goal kicks.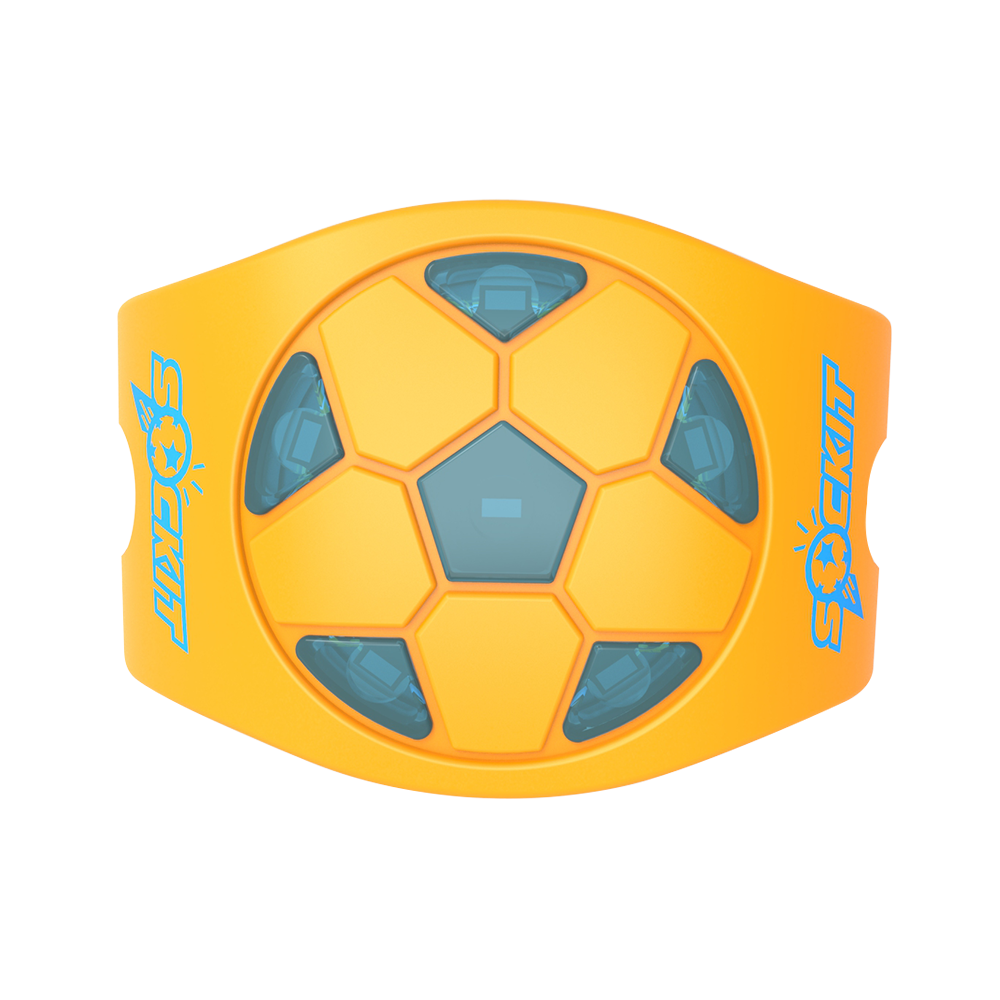 It's a light-up kicking device designed to improve your soccer game so you can level up on form, power, and technique. It's simple—kick the ball right and it lights up, giving you instant feedback.
Put your soccer cleats on as you would normally do before you hit the field. Make sure your laces are tied and secure.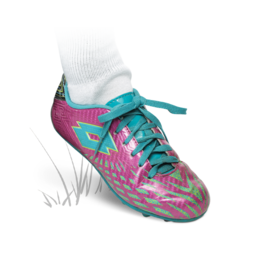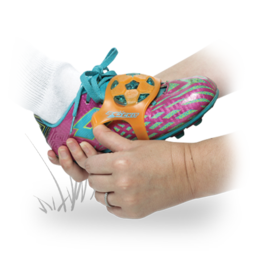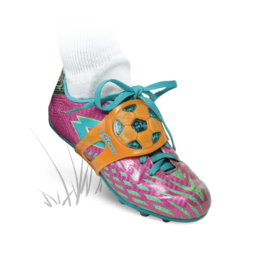 Now grab your SOCKIT and use your thumbs in the two side slots to work the SOCKIT over the top and bottom of the cleat, once the SOCKIT is in place, your daughter or son can get to kicking that soccer ball! Every time your child makes a correct kick the SOCKIT will light up!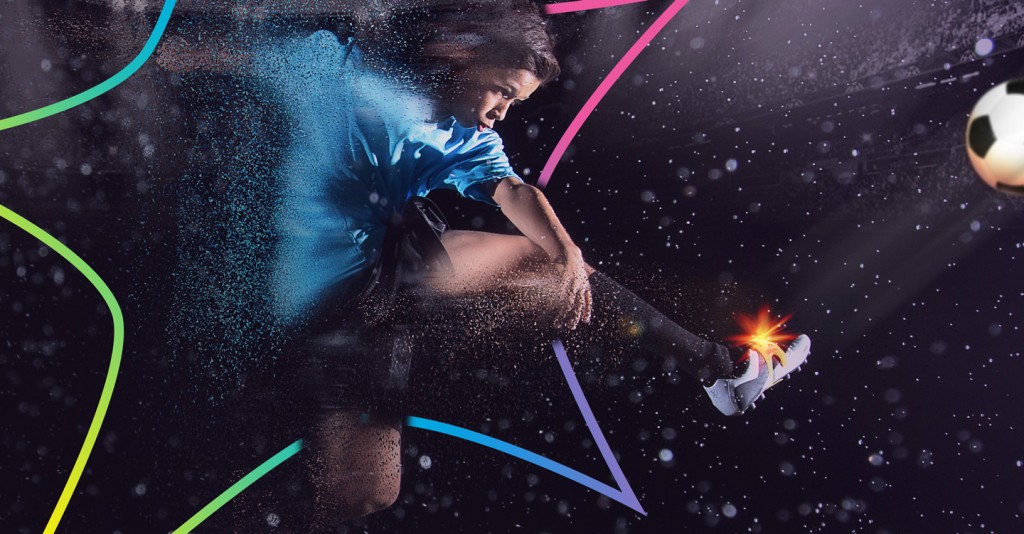 The SOCKIT is made From Industrial Strength Thermal Plastic Rubber and able to withstand, shock, impact, and other extreme conditions. Quite simply it's made to be kicked. And kicked. And kicked. It has 6 LEDs powered with a replaceable lithium battery. It is one size fits all and the lights are even bright enough to see in the sun..
Overall I believe the SOCKIT is a great product especially for my granddaughter since this will be her first time learning soccer. She's been with her dad these last few weeks but trust me the moment she gets to grandma's house and see's the new SOCKIT, she'll be outdoors for hours using her device.
The SOCKIT is available in 4 different colors and cost $19.99 which is way less than the lesson we looked into for her.
The SOCKIT Company have shared a Discount Code for us to share with our readers. To buy The SOCKIT: use CODE MomBlogSociety15 (15% off first purchase, online only). Code must be entered at checkout!
Disclaimer: The opinions in this article are my own. I do not work for, or with, any brand mentioned in this article, nor do I have any official relationship with them. I have a relationship with Gigasavvy, for whom I create original editorial content.