Zoku is my go to brand, if I want to cool myself off. They make a great line of products, that includes an Iced Coffee Maker, an Ice Cream Maker, and a Slush & Shake Maker, just to name a few.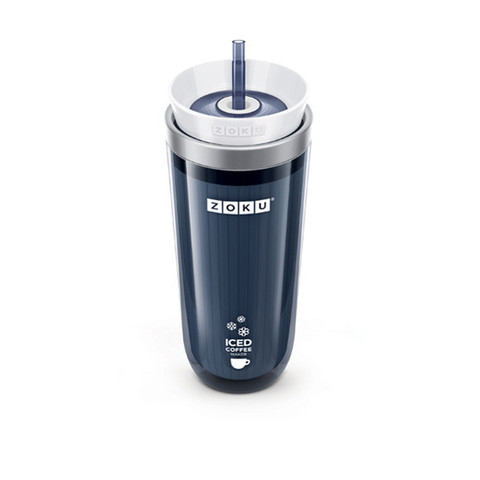 The Iced Coffee Maker is a great product to have. You can turn your steaming hot coffee, into an iced coffee, in no time. The Iced Coffee Maker is my favorite, by far. I love Iced Tea, and just as quickly as it makes Iced Coffee, my Tea is just as chilled. The Iced Coffee Maker is a dream come true.
Here's the How To:
1. Freeze inner cup for 8+ hours
2. Pour in hot coffee or tea from any brewing method
3. Place on lid and insert straw
4. Wait 7-8 minutes and coffee or tea will be chilled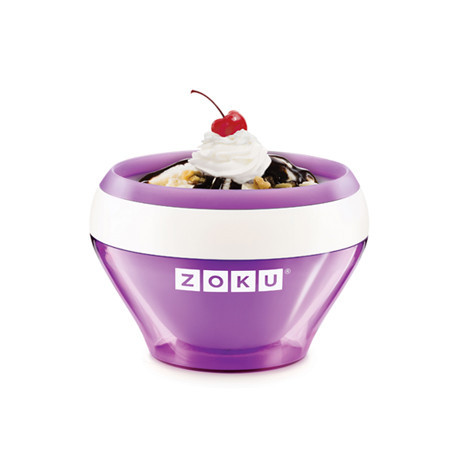 Then, we have the Ice Cream Maker. The concept is certainly easy, and my 18 year old, daughter, loves making herself ice cream, almost every night. She loves he Ice Cream Maker, and has asked me to order another one, for her boyfriend. So, I've agreed, because it is so cool.
Here's the How To:
1. Freeze inner bowl for 12+ hours
2. Pour in 5 fl. oz. of chilled ice cream mix
3. Stir, scrape, and add toppings once the ice cream begins to form
4. Use silicone edge of bowl to clean spoon while making ice cream
5. For hard ice cream put unit back in freezer for 10-20 additional minutes after soft serve has formed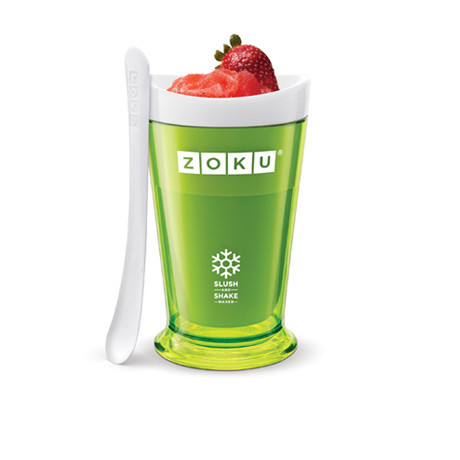 Ok, so the Slush & Shake Maker is the man of the house's favorite. My husband loves this Maker. Super fast, and easy, the Slush & Shake Maker will make your life a breeze. I wash his Maker in the morning, and put the core in the freezer. Then when he comes home from work, on these warm days, he takes it out and makes his Shake. He is done in a breeze. He really loves this product.
How To:
1. Freeze inner core for 8+ hours
2. Pour in chilled beverage up to the fill line
3. Scrape the wall of the cup with the included spoon to remove ice from wall
4. Stir and watch it freeze!
The three products, above, are all inexpensive. And, perfect for those that are hot all the time. You will love them.
Connect with Zoku: Shop Zoku | Zoku on Facebook | Zoku on Twitter
Disclaimer: This product was received from the Company for review purposes only. All thoughts and words in this post is my own and I was not paid to endorse it. I am only voicing my opinion about this product.