If you're a single mom, you know that it can be a challenging task to be in charge of ensuring the safety of both you and your kids without the assistance of a spouse when locking up or calling for help in case of a break-in. By using a safety checklist, you can take advantage of all the benefits of living alone while also feeling secure in your level of protection. Keep reading to find out more about some of the best home safety tips for single moms.
Consider safety when deciding where to live
When it comes to safety, it's unfortunate that especially women have to pay more attention to it. This may have an impact on where you choose to live, so it's a good idea to look at the local crime rates. It may also influence the kind of property you pick, like if it's a specific house, apartment, condo, or townhouse. When choosing the location for your home, think about things like whether your doors and windows can be locked, if the area is well-lit, and if there are other potential threats you can detect.
Get to know your neighbor
It can be very beneficial if you have neighbors no matter if you're living in an urban or rural area. Not only can they be helpful when it comes to smaller things like asking for a cup of sugar, but they can also be of huge assistance when faced with an emergency since they're the closest people who can call for help. So, be sure to introduce yourself to your neighbors when you move into a new area, no matter if they're down the street or down the hall in a building. Just be cautious when giving personal information until you get to know them well.
Install a home security system
It turns out that a monitored security system is the most effective safety measure. This can be a wise investment, no matter if you travel frequently and you're worried about theft, or you simply believe that having peace of mind is priceless. Whether you live in a small rental apartment or a lavish house, a quality home security system will surely be of immense help in keeping you safe. Everyone, from homeowners to tenants of apartments, can have a monitored home security system installed in their home.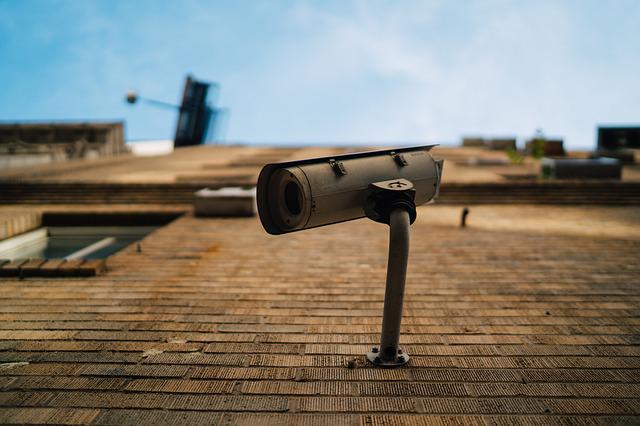 Have an exit plan
When living alone, no one else is there to help you if there's an emergency. So, it's essential you have a way out of your house and an optional exit also. In addition to burglars, natural disasters are also covert threats for single moms living alone in a new city or apartment. So, before you move in, check the building's fire escapes and exit doors. Also, ensure that all of the locks and exit doors aren't obstructed. By having an exit plan, you'll also make sure you're as prepared as possible in case of a break-in.
Invest in a smart doorbell
Given the fact that the majority of break-ins occur during the day, by investing in a smart doorbell, you can make it appear as if you're at home even when you aren't. These clever home security upgrades are both easy to install and very reasonably priced. Smart video doorbells have numerous beneficial features like live video streaming, two-way communication, and remote viewing apps which enable you to see and talk to visitors at your door. Not only does this offer additional security in case of a break-in, but it also aids you in your self-defense during a house invasion or other incident. The days when you had to get up and peep through the peephole are long gone as with these doorbells you can check who's at the door from any safe place.
Install motion sensor outdoor lights
Putting a thief under the spotlight is another great way to frighten them. Not only do motion sensor lights give additional safety while you're walking around your property, but they will also illuminate any potential criminal activity before it even begins. To get the best results, try installing motion sensor lights close to all access points and anywhere outside your property where a burglar can hide or enter without drawing attention from nearby neighbors. When a motion sensor is activated, it's impossible to overlook even dark, difficult-to-miss areas of your yard and home.
As a single mom living alone, it may seem difficult at first to ensure the safety of you and your children, but by using this complete safety checklist, you'll make this process much easier.