It isn't uncommon anymore to need a nice neck and or back massage. We sometimes can't fit that in our daily lives. Also, we don't always have the money to go repeatedly. With the Tekjoy FDA Approved Deep Kneading Massager- Shiatsu Massage Pad for Back, Neck and Feet you can feel like you went to get a massage without leaving the house.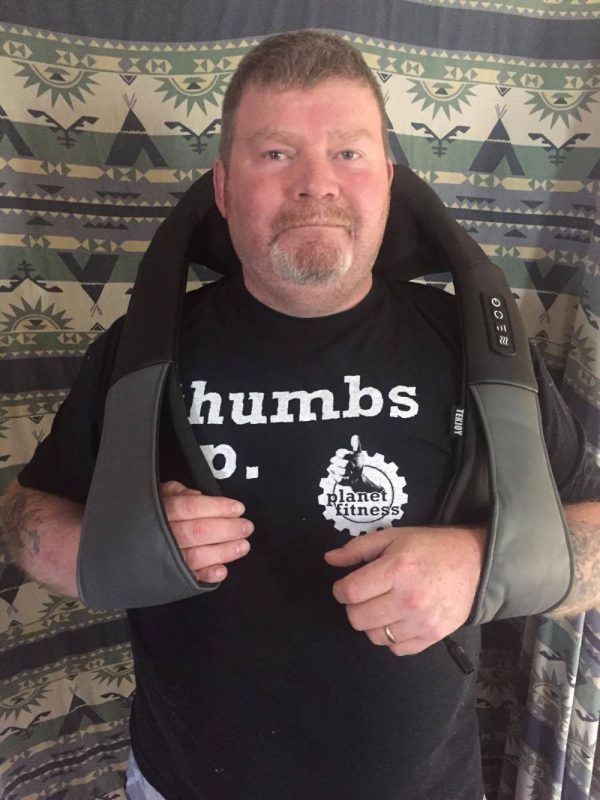 My wife and I have had neck and back issues for quite a few years. Most people overdo in their teenage and younger adult years by thinking that they are stronger than they think they are. I know my wife thought she could do more back then and she paid for it in her early 30s. That is a long story but after 12 years of going to a chiropractor and physical therapy, she has decided that taking care of it herself is the way for her to go. She more or less has to learn to live with it with the help of the Tekjoy Shiatsu Massage Pad.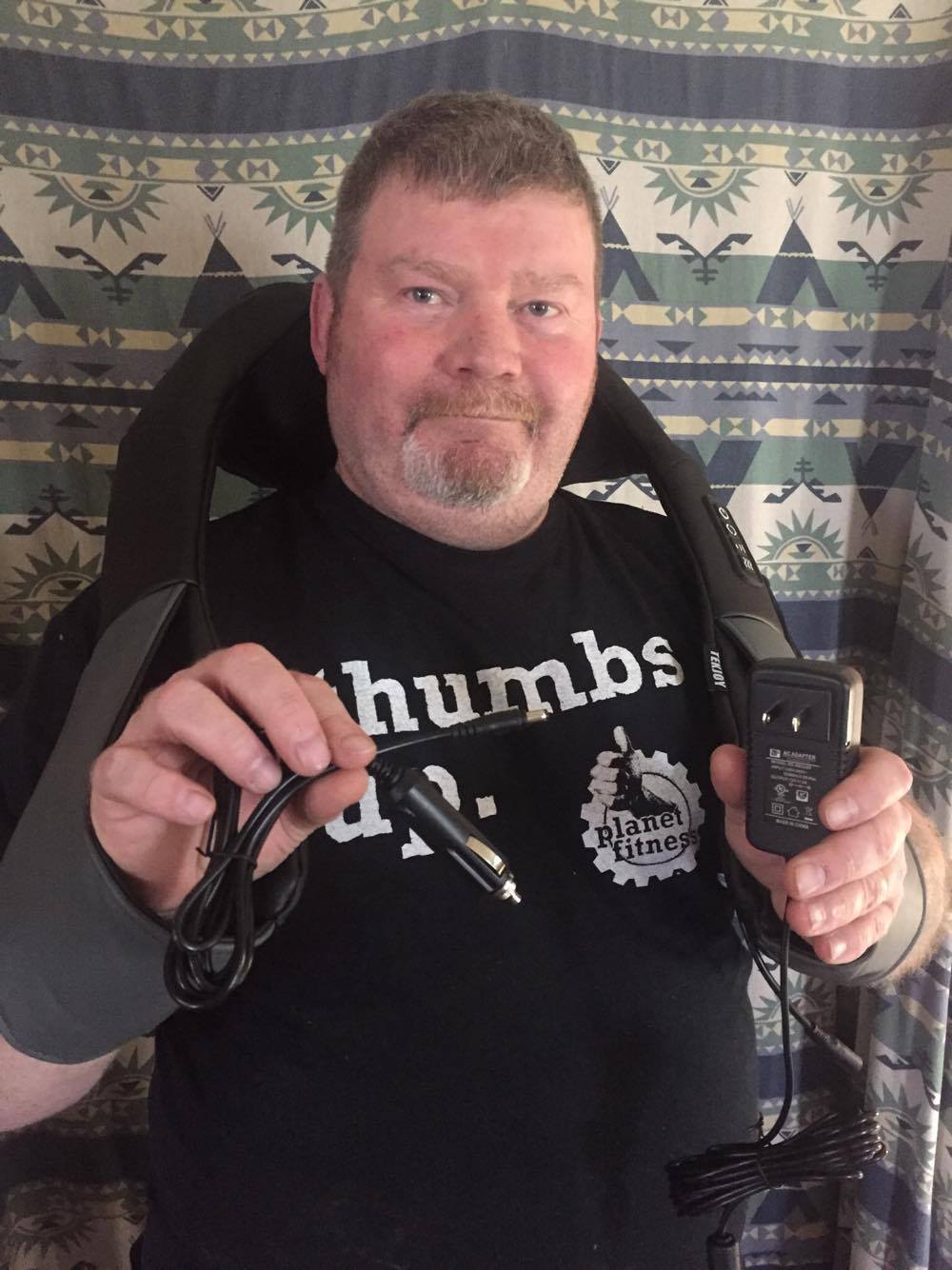 The Shiatsu Massage Pad is so convenient and very easy to use. You can sit in the comfort of your living room. The unit is rechargeable and contains lithium batteries that cannot be replaced. You will want to make sure you do not store it in a damp area, or use in the bathtub, jacuzzi or anywhere else that moisture or wetness can occur. Another advantage is because it is cordless you can move to another location without having to unplug and take a cord with you. Also, you do not have to worry about your pet or child tripping on it. I also love that you can take it with you in the car because it has a car adapter. So if you are at a picnic with the family and feel like you pulled something you can use your shiatsu massage pad and if it needs charging you can charge it on your way home. Also when I have to go pick-up our daughter at college and then come back home, which is an almost 10 hour round trip-ish, I can use it if needed too.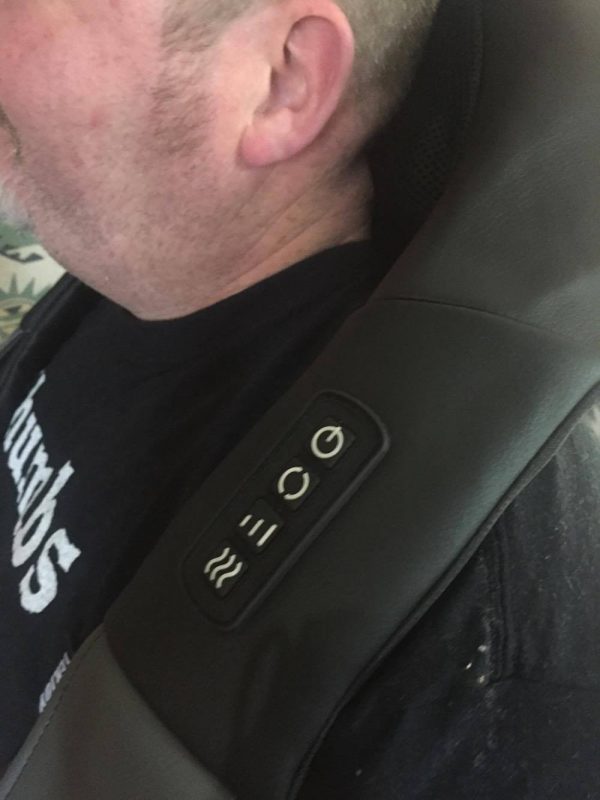 The massager is only meant for 20 minutes of use at a time and needs a 30-minute cool down after using. It also comes with a nice carrying case to put the massager in, along with its charging cord and charger. What I like most about this unit is the portability and the fact that either one of us can use it when the need arises. This unit is NOT for use by children. You should also consult your doctor if you are not sure if you should be using it based on your neck or back condition(s).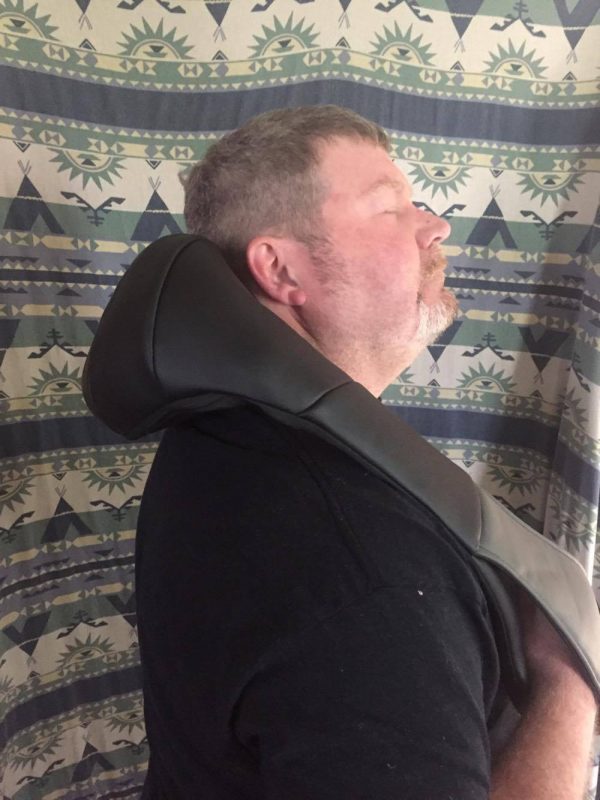 About the product:
GIVES INDIVIDUALIZED BODY MASSAGES – Create the massages your body needs with four simple controls that adjust eight kneading heads, heat, three speeds, and alternate directions to deliver 12 different modes to unwind.
CONTOURS TO FIT YOUR NEEDS – Enjoy a full body massage, from shoulders to feet, neck, back, and legs with our adjustable design that reaches all your tense spots.
DELIVERS DEEP MUSCLE RELIEF – Combine heat with the full benefit of a Shiatsu massage, known for deep kneading muscles, to alleviate tightness and promote long-term stress relief.
GUARANTEES LASTING QUALITY – Made of leatherette and mesh, our massager is easy to clean. And with 30 days to return and 18-month warranty, feel secure knowing you're making a risk-free purchase.
MASSAGE AT YOUR CONVENIENCE – With a home 10 ft. extra length AC and car adapter, you can plug in, sit back, and loosen up anywhere!
You can purchase one for your own on Amazon. (not an affiliate link).
Disclosure: I was not compensated for this post. However, I did receive a product from the company and the opinions expressed in this post are 100% my own. I am disclosing this in accordance with the FTC guidelines.