Memory books are so much fun! Although the baby books I have for my kids only go up to the first year or so, I scribbled in as many things as I could. Sadly as my second and third babies came I wrote less. I could kick myself now but I will say I did pretty good overall.
I just love the Me & My First Years Memory Books. I love that they are similar to a modern version of the 'baby book' but with more years than your average baby book. They have two fun themes, one is Monsters and the other one Animals Honestly, I would have a hard time picking which one I would want, only because girls can like both as well as boys.
Inside Monsters Book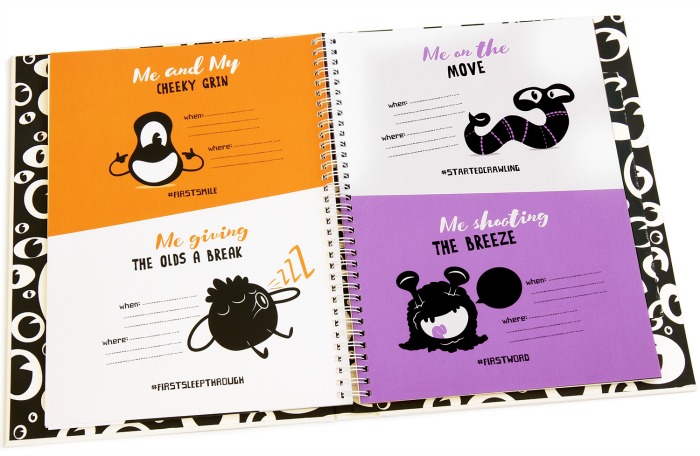 One of the truly great privileges of being a parent (and there are many) is having a front row seat to all those magical 'firsts' that happen during childhood. Sometimes I wished I could have held onto them just for a little bit longer. I am also now feeling that way with my two grandchildren, that is one of the many great privileges you get besides raising your own children.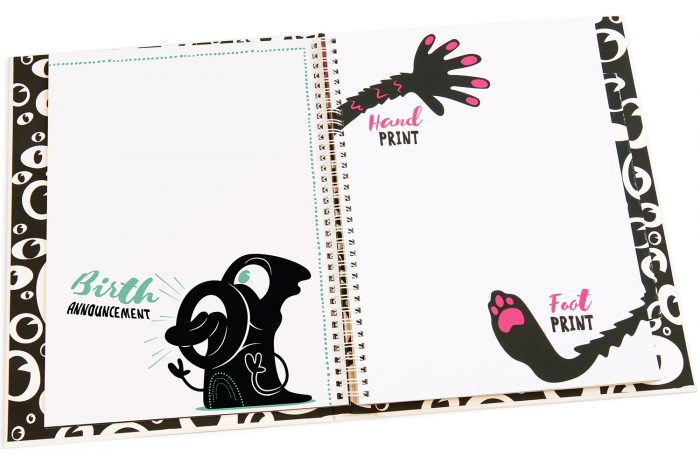 There's the first time he/she utters the words 'mama'. The first time she/he melts you with her/his beaming smile or those first few wobbly steps towards freedom. That first day at school, watching them stand proudly in their new uniform as you struggle to hold back the tears. Two of my greatest memories, since I have become a grandma is first meeting my granddaughter and her calling me Grandma Wilwiss, and watching the birth of my grandson. We as parents and grandparents are always making memories of 'firsts'.
These childhood 'firsts' happen only once and they come and go so quickly that if you blink you might miss them. The 'Me & My First Years Memory Books' are available for purchase now on Amazon. They are a great way to ensure you capture every one of these magical moments.
Inside of Animals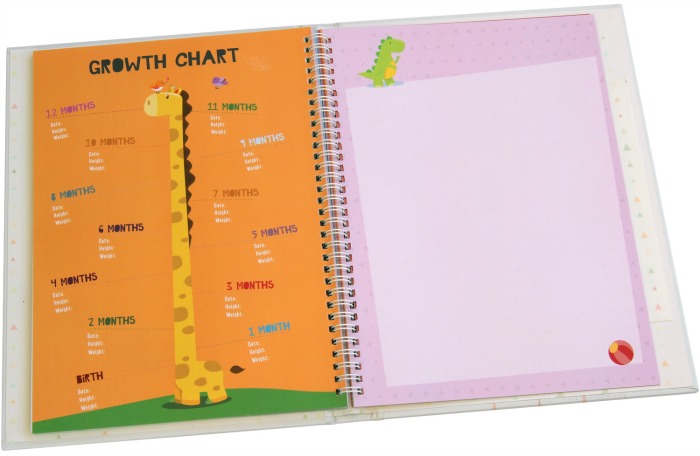 From bump to birthdays and everything in between, they're perfect for capturing the first years in a new baby's life.
Available in 2 designs: Animals and Monsters, they are cute but not cutesy and fun to fill in and read. Currently, each book is on sale for introductory product launch promotion only available on amazon for $19.99 which are linked below.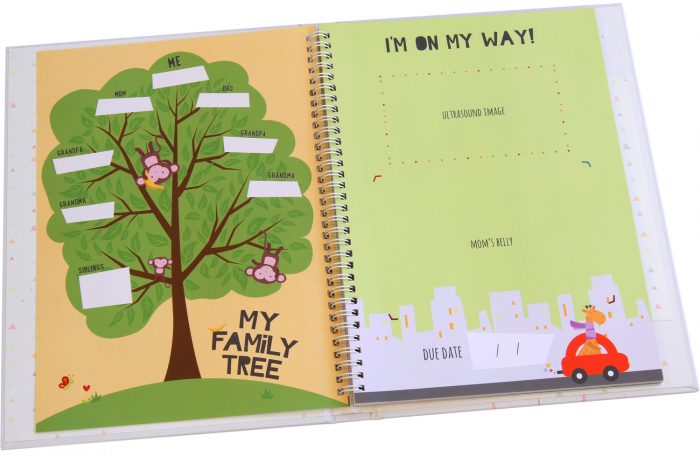 Each book contains 48 pages to fill in all your precious milestones and stories from their first smile to their first steps, to their first bath and many more. You can also plot their family tree, chart their growth and celebrate those major milestones in their life including first holidays, first day at school and their birthdays up to 5 years old.
Also included is a safe ink pad for your baby's hand and footprint, along with a storage pocket for preserving locks of hair and other mementos. The books are spirally bound meaning you can fill it full of photos and it will still sit flat.
The 'Me and My First Years Memory Books' make a thoughtful, creative gift for any parents to be and are the perfect keepsake to forever capture the magic of baby's first years.
Purchase your copy today at Amazon:
Click below for Me and My First website
Me & My First are a family orientated business who thrive off reviews and positive customer feedback.
Me & My First are allowing Mom Blog Society to hold a giveaway with 5 Winners! Each winner will receive both copies (a copy of the Animal Memory Book and the Monster Memory Book!) The giveaway will start tomorrow 12/8 and run until 12/22.