Sugary sweets and delicious treats are a huge part of the holiday season for many of us. Setting out a bowl of Christmas candy, stuffing stockings with lollipops and treats, and even leaving a plate of goodies for Santa is part of the seasonal tradition for so many of us. But all that sugar can lead to a host of issues for kids, adults, elves, and jolly ol' Saint Nick, too! What can we do to help cut back on sugar or make sure that we have sugar-free holiday treats for our friends and family who aren't able to indulge?
Koochikoo Organic Sugar-Free Lollipops bring plenty of sweet, delicious flavor to the season without any of the added sugar that many traditional holiday treats include! These sugar-free holiday treats were created with love by Grandma Sal. She worked hard to develop an organic, sugar-free candy that everyone can feel good about sharing with the people they care about. They're perfect to share with little ones who want a sweet treat! And let them leave some out for Santa on Christmas Eve to help reduce his calorie and sugar intake. Mrs. Claus will definitely thank you!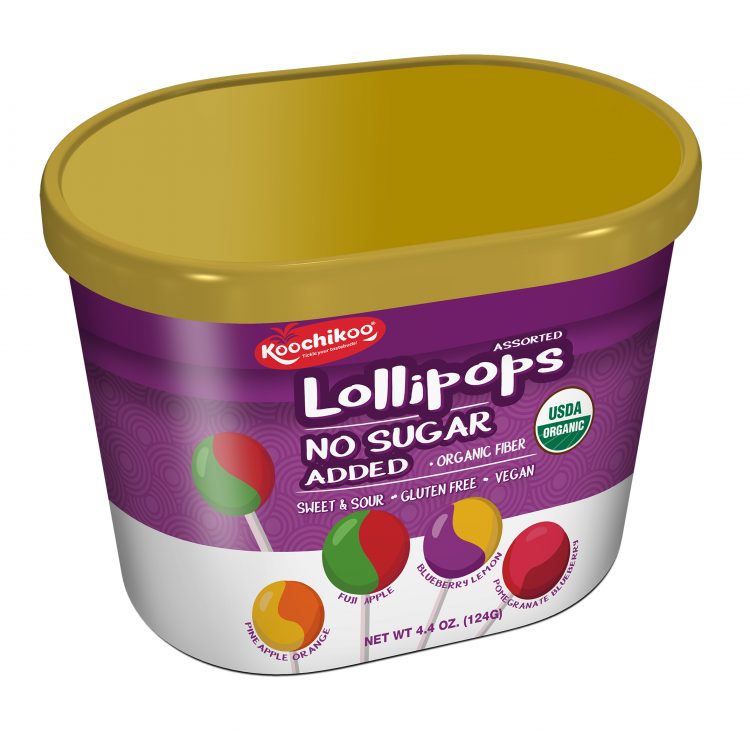 Sugar-Free Holiday Treats with Added Benefits
You might be wondering just how a lollipop can be both organic and sugar-free. Koochikoo Lollipops make a simply fabulous choice because they contain no added sugar or artificial sweeteners. Their sweetness comes from Tapioca Fiber. This natural sweetener has the added benefit of containing dietary fiber which is an important part of your diet. They are about 60% as sweet as sugar, giving the fun fruit flavors a bit of a soft honey flavor that everyone will enjoy.
Tapioca fiber is a prebiotic fiber, which is beneficial to digestion and gut health. Each ten calorie lollipop contains 5 grams of dietary fiber as a part of your daily recommended fiber intake. This makes them the perfect sugar-free holiday treats for after a big celebratory meal with the family or to give your gut a little goodness after overindulging in holiday cookies and other goodies.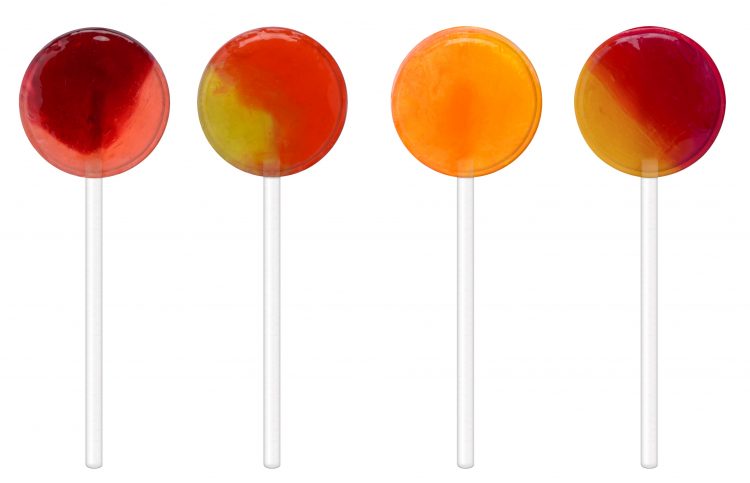 Delicious, Organic Flavor Choices
These tasty sugar-free holiday treats come in four delicious flavors, allowing little (and big) elves to choose their favorite combination. They can enjoy Blueberry Lemon, Pineapple Orange, Fuji Apple, and Pomegranate Blueberry. They contain only natural flavors! Koochikoo pops are also colored with organic radish, apple, blackcurrant, carrot, red cabbage, and other organic ingredients. No nasty dyes or artificial colors allowed!
When you're out doing your holiday shopping, pick some up at Marshalls, Homegoods, or TJ Maxx. Online you can purchase Koochikoo No Sugar Added Lollipops at the Koochikoo Amazon store and use the code lollipower at checkout for 10% off your order of lollipops!
This holiday season, give Koochikoo Organic Sugar-Free Lollipops to your loved ones! Or even add a few to Santa's cookie plate. They can still enjoy the sweet tastes of the holidays without added sugar and artificial ingredients. That is a gift that can keep on giving all year long!