Now that we're all a couple of weeks into the New Year, the reality of our resolutions is upon us. Cutting out sugar is a popular resolution and can be a difficult one to stick to for many people. However, there are some simple options out there that can help you fight sugar cravings and make the most of your dedication to a no-sugar lifestyle. Koochikoo Organic No Sugar Added Lollipops are a great way to get that sweetness you crave without adding refined sugar to your diet.
For many, reducing sugar intake goes hand in hand with both health and weight loss goals, making it even more important to stick to that no-sugar resolution. One simple Koochikoo lollipop will help you handle the cravings that can send your healthy eating plan off track. How can a little piece of candy help you keep your resolutions? Here's how: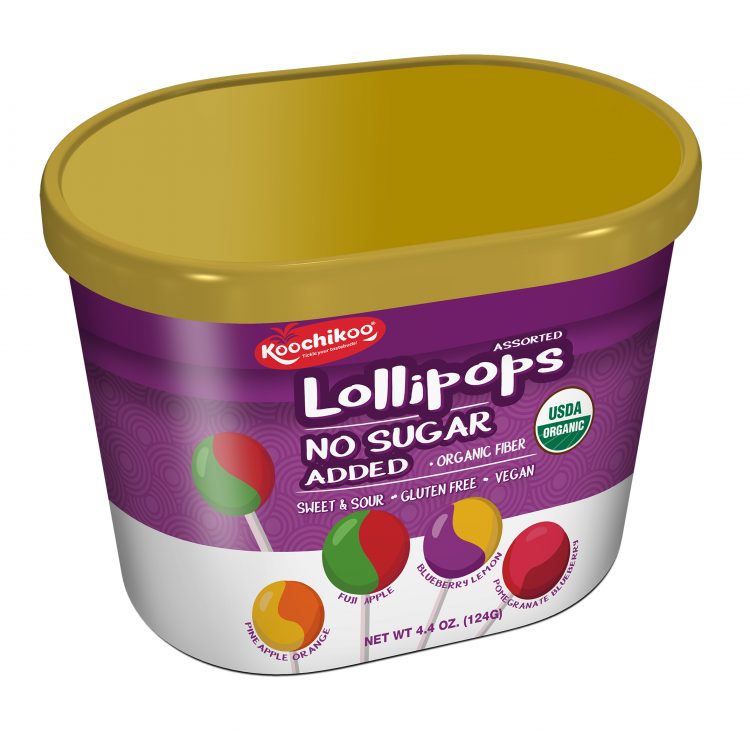 Natural Sweetness to Fight Sugar Cravings
Rather than the refined sugar that you'll find in traditional candies, Koochikoo Organic Lollipops are sweetened with Tapioca Fiber. With about 60% of the sweetness of sugar and a soft, honey flavor, the Tapioca fiber in these lollipops is just enough sweet to fight the cravings and stay on track. Plus, the natural, soluable, prebiotic fiber naturally stimulates the good bacteria in your gut. And gut health is a major contributor to overall health! With 5 grams of fiber in each lollipop, it's a great source of fiber to add to your daily intake!
Low-Calorie Snack Option
Thanks to the great ingredients in Koochikoo lollipops, these delicious candies are only 10 calories per pop! That can go a long way toward your weight loss goals, as it allows you to have a sweet treat when you need one, without having to sacrifice your calorie allowance for the day. Plus, it's simple to just throw a couple in your bag, helping you to reduce temptation while you're out and about. (And let's not forget that having them on hand for the kids gives you a way to treat them that you'll feel good about, as well!)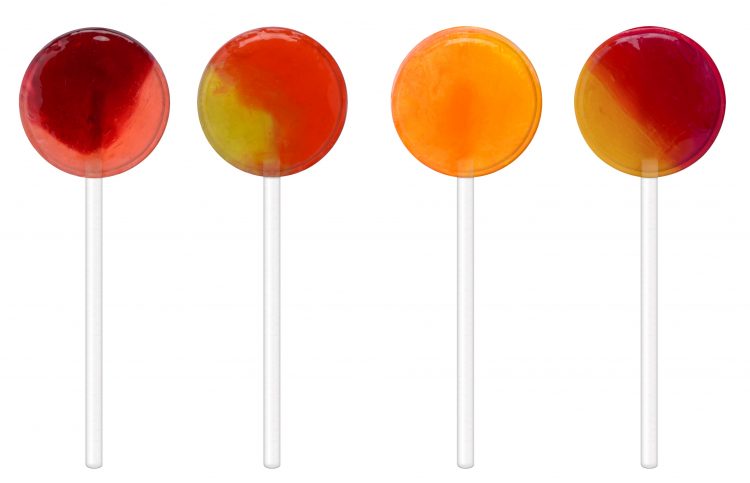 No Artificial Flavors or Colors
In addition to the organic, natural sweetener in Koochikoo Organic No Sugar Added Lollipops, they also contain only natural sweeteners and colors. You don't have to worry about consuming processed, artificial products, which is often a concern with "sugar free" candies and treats. You'll find only the best, natural ingredients on the label with colors coming from radishes, apples, blackcurrants, carrots, pumpkin, turmeric, red cabbage, and annatto. The natural flavors you can choose from in each bag or container of Koochikoo include: Pomegranate-Blueberry, Blueberry-Lemon, Fuji Apple, and Pineapple-Orange. Not only that, but the pops are also gluten-free, vegan, and non-GMO, making them perfect for many different dietary needs.
Put Koochikoo on your shopping list as you're shopping at Marshalls, TJ Maxx, or Homegoods. Or you can order online at the Koochikoo Amazon Store. Be sure to use the code lollipower at checkout to get 10% off your order of these wonderful organic treats that will help you beat your sugar cravings!